Capt. John "GiddyUp" Bunch is a professional fishing guide in Florida. But his tours aren't just for fishing enthusiasts — they're for veterans.
It started over a decade ago when Bunch met a young soldier who wanted to fish before being deployed. Since that trip out to sea, he's offered free fishing trips for veterans. More than 1,200 trips, in fact.
RELATED: Service dogs help military veterans on their inspiring road to the Paralympics
Bunch is the founder of a charity called Operation Open Arms, which also provides free vacations, weddings and more to vets.
For Bunch, it's about patriotism.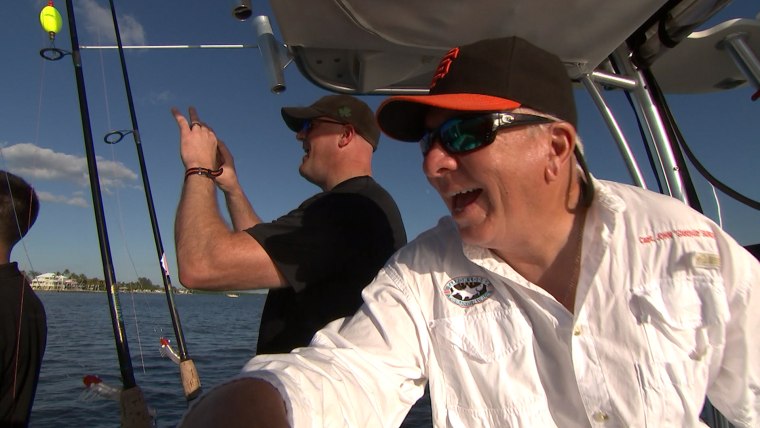 "I do this because I love my country and I do this because America is the greatest country in the world," he told TODAY's Kerri Sanders.
RELATED: How these 2 sisters work to support veterans every day
Bunch was recently honored with the army's highest civilian honor, the Outstanding Civilian Service Medal. A fellow recipient, country singer Trace Adkins, told TODAY, "I think it's so cool what he's done."
"To be able to meet a stranger that cares so deeply, it's an amazing experience," one vet said.
Follow Shane Lou on Twitter.