Libbie Combee always dreamed of opening up a pay-what-you-can restaurant. She finally got the opportunity last November, when a restaurant closed down in Bartow, Florida.
She found herself hanging around the vacant storefront every day for three weeks straight when, finally, the owner asked if she was interested in the space.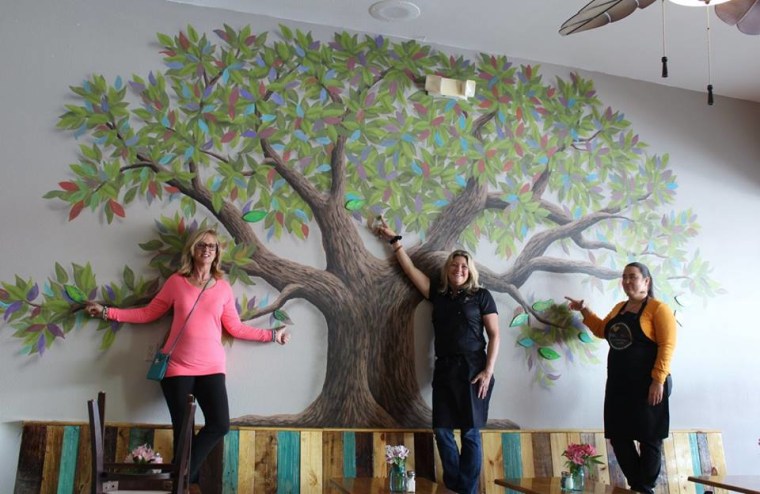 From there, she formed a partnership with Habitat for Humanity, who sent 100 volunteers to come renovate the space. She also received $22,000 worth of kitchen equipment from financial donors.
RELATED: Students rescue healthy food that's headed for the dumpster to feed the hungry
On Oct. 27, Mosaics Community Cafe opened it's doors.
Since then, it has served over 1,200 hungry patrons, with it's signature dish being rotisserie chicken.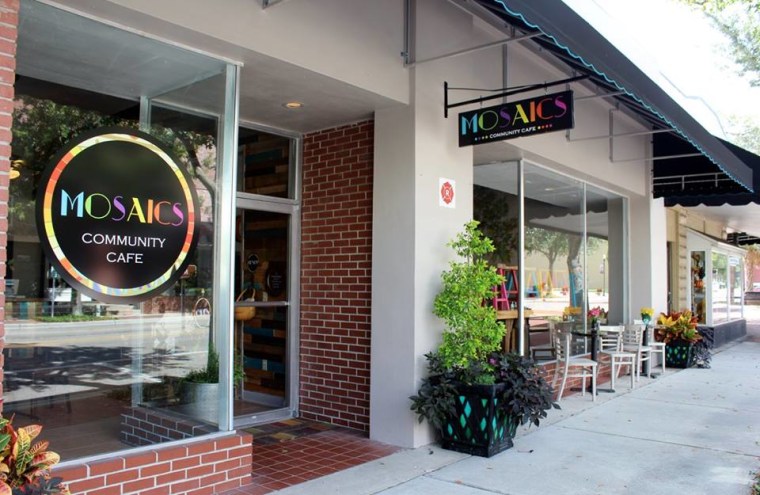 The restaurant has a suggested donation amount, which about 60 percent of customers pay.
RELATED: Restaurant to diners: Pay what you think the meal is worth
Those who can't afford to pay can donate their time to work at either Mosaics or the local community center down the road, where Combee used to feed the hungry through her nonprofit Leland Family Ministries.
Volunteers earn tokens, which are good for one meal.
After the bills are paid, all proceeds go to a local community food outreach center.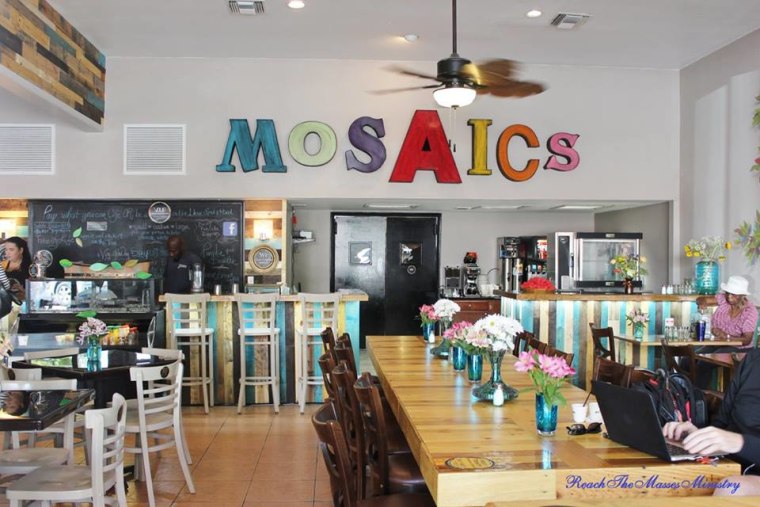 "This is a place for people of all ages to come and escape whatever problems are going on at home," Combee, 52, told TODAY.com. "Many times it's financial trouble, which leaves them lonely and hungry."
Kids come in after school to work and earn their tokens and senior citizens, many of whom also work in the kitchen, have the opportunity to tutor those students in exchange for tokens.
"Some of these senior citizens could never take their grandchildren out for a meal because they couldn't afford it," Combee said. "Now, they can put in the work and save up enough to bring them."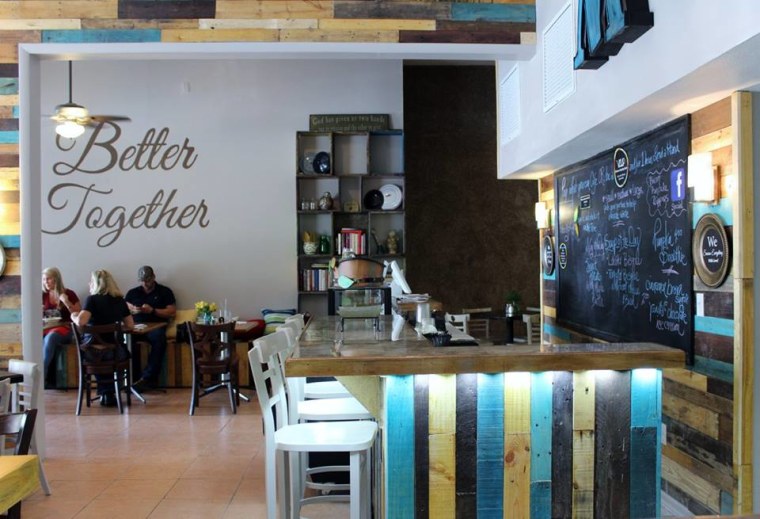 Inside the restaurant, one wall proudly displays a tree of life mural, which was created by a local artist.
But the beautiful painting serves a greater purpose: Each customer has the opportunity to purchase a leaf to design and affix to the tree, with all the money going toward food distribution.
"When an artist builds a mosaic, they'll take the pretty and shiny pieces of glass, but they also have to take the broken pieces," Combee said.
"Bringing all of the different kinds of pieces together creates a beautiful masterpiece and that's what I'm hoping for in our community."