An accidental 911 call has led to a surprise Christmas for one unsuspecting family.
Florida police officers responding an emergency call last Saturday arrived at an apartment to learn the call was placed by a 2-year-old playing with the phone. The officers also discovered a home scarcely furnished and young children without any traces of holiday cheer.
"Initially, the girls kind of waved, but it wasn't the normal reaction we get from kids," said Boynton Beach Police Officer Terrence Paramore, 27. "They weren't smiling. It seemed like they weren't happy at all. They were missing something."
After the officers stepped outside to speak with the children's mother, they asked about the family's plans for the holiday season.
"That's when she told us they were going through financial problems. There was no Christmas tree or any gifts this year," Paramore said.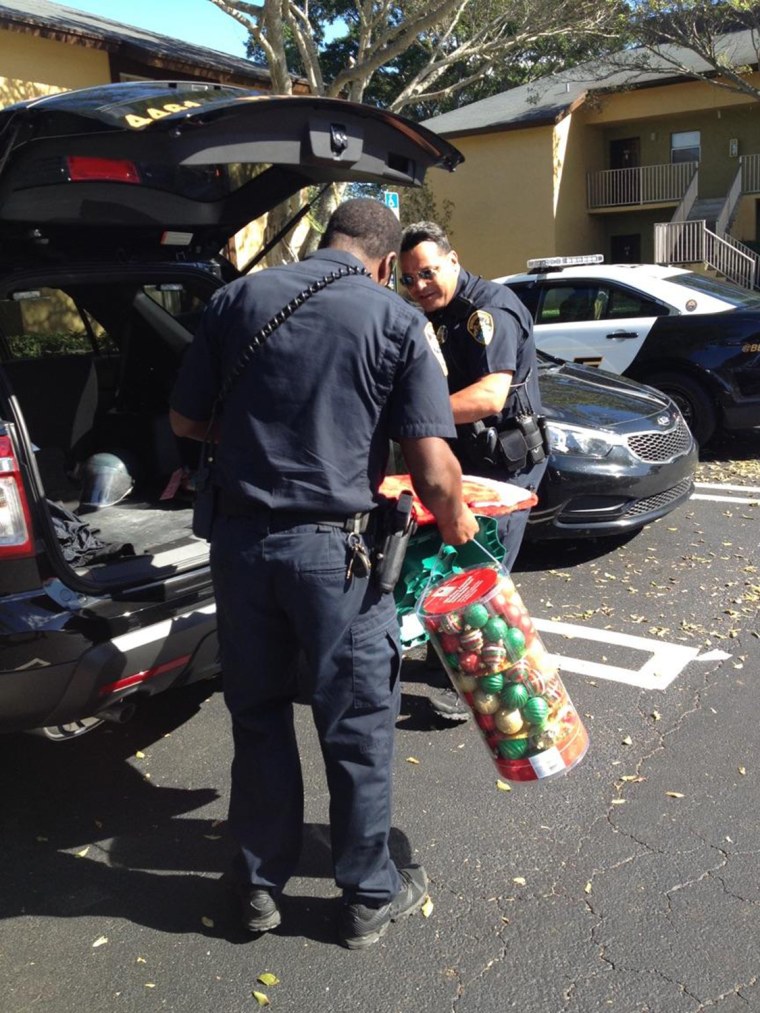 By the time he and his partner, Barry Ward, left the home, they already had a plan in mind for the next day. That's when the two headed to Home Depot during a break and picked out a tree, along with some ornaments to decorate it.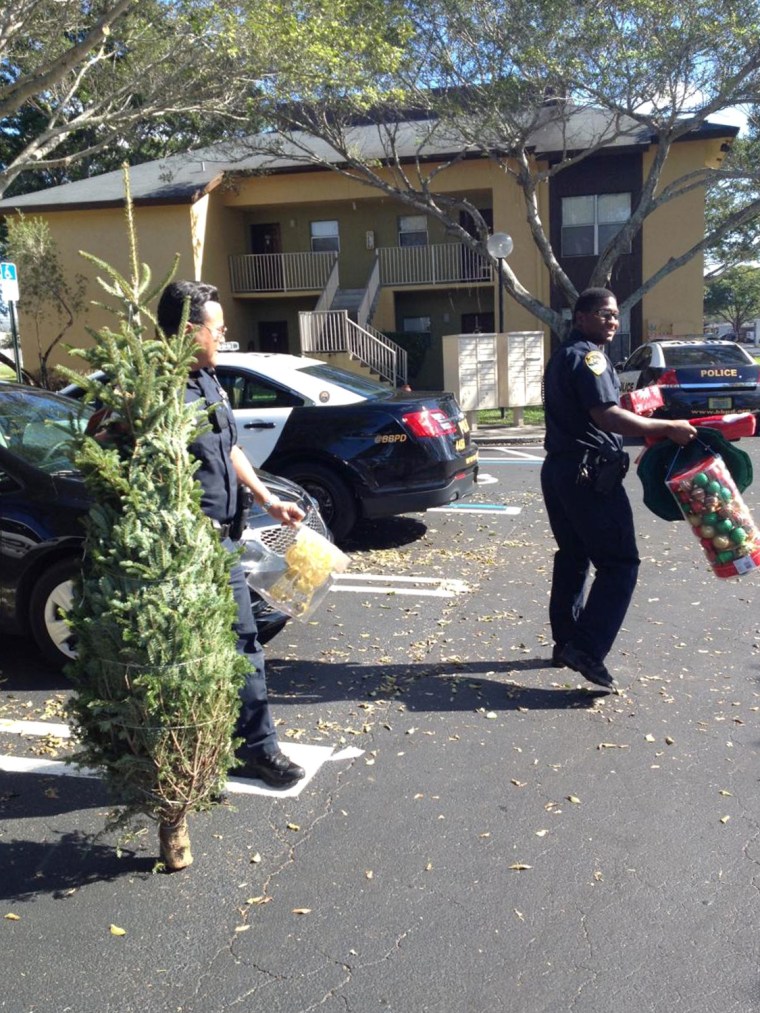 "We started throwing things in the cart. You know us men, we don't look for sales. We just throw it in the cart and buy it," Paramore said with a laugh. 
He and Ward purchased the items with their own money. They then loaded everything into the back of a patrol vehicle and headed back to the apartment to deliver the goodies.
A body camera routinely worn by Ward captured the entire scene, including the pure joy emanating from the face of a 7-year-old girl who greeted them with a huge "Thank you!" 
"You like that?" Ward could be heard asking her. The girl nodded — and then gave the tree a hug.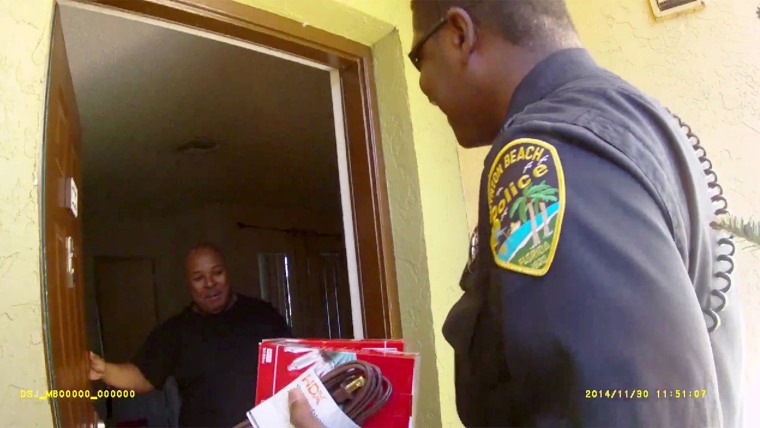 The Boynton Beach Police Department posted the video on YouTube to share some happy news with the public, said Stephanie Slater, the agency's public information officer.
"With everything going on in the world, people need to understand that police officers are good people. They're like the rest of us. They're fathers and sons and brothers and wives and sisters, and they have huge hearts," she said. "They do things like this every day. This is not uncommon for Boynton Beach police officers."

Paramore agreed: "Every year, if one of the guys sees something like this, we'll all come together and do something for the family," he said.
This time was different only because of the attention it received.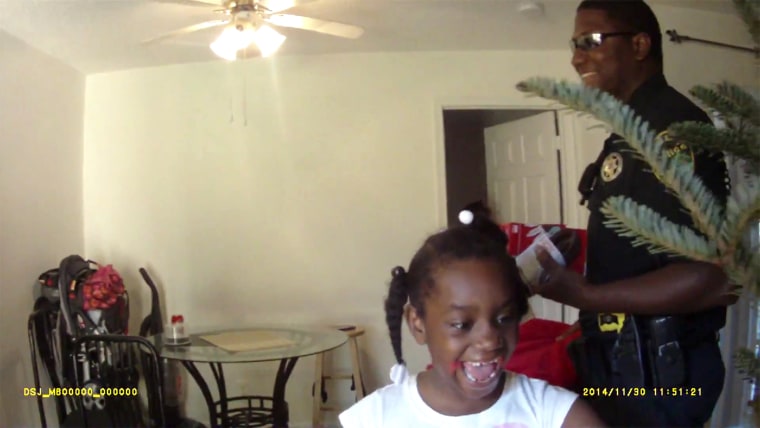 "I didn't expect to really go anywhere. I thought it was like any other good deed we had done in the past, but I woke up the next day and I saw all the messages on my phone and how big it had gotten," he said.
Paramore is happy to share the story, though.
"I told my wife, 'This is going to inspire people.' It's going to inspire people to go out and help other families," he said. "That's the big thing with me, I just want to pass something on and keep it going."
So far, it has. Slater said one man stopped by the police department to drop off a $100 Target gift card for the family. She said other donors have called with plans to bring toys. The department plans to drop everything off to the family's mother closer to Christmas "so she can put under the tree for the kids on Christmas morning." 
Follow TODAY.com writer Eun Kyung Kim on Twitter.