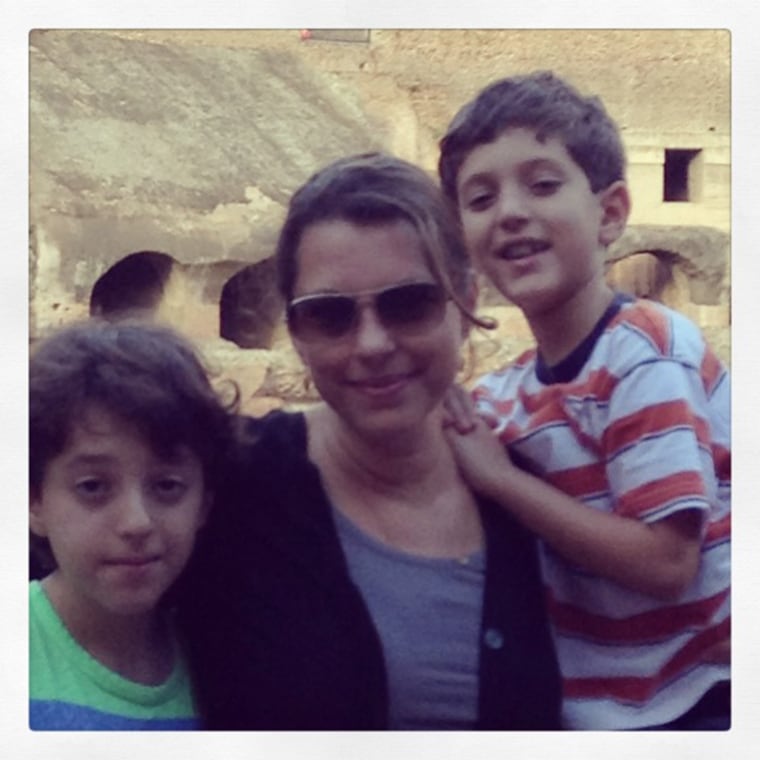 Author Monique El-Faizy moved, with her sons and husband, to Cairo on August 14. She's there for a two-year stint while working on a book about Egypt, but tensions in the country rattled her nerves enough to take the boys and head to Rome while her husband stayed behind to continue setting up their new home. Read the latest on her family's progress. 
Well…we fled. Temporarily.

I'm still not sure it was the right call, although our friends and family seem terribly relieved. The truth is, our little Cairo bubble was as quiet and safe as ever. I'll admit — I felt edgy every time I turned on the news or heard about another company evacuating employees, but had I not known about those things, nothing in our neighborhood would have indicated to me that we should get out.
I had every intention of staying. I was gritting my teeth and forcing myself to ignore my jitters (something I have to do every time I get on a plane, so I have had plenty of practice), but then the school announced that they were pushing back the start date by a week. As fine as I felt in our area, I also realized that we were the proverbial lobster. If our oasis of a neighborhood were to become unsafe, it would mean that chaos already reigned everywhere else. By that time, it would be too late. Encouragingly, I had to drag the kids out of Egypt against their will — even my youngest, who had been afraid to go to Egypt in the first place.

World News: Egypt court orders release of former ruler Mubarak as crisis deepens
I hadn't slept for more than four hours at a stretch since we'd arrived, and on the day I decided to leave I hadn't fallen asleep until 7 or 8 in the morning — I'd been up all night watching the siege of the mosque that the protesters had barricaded themselves in.
Still, things had been steadily improving for us. We had all been desperate to get out of the hotel, but getting anything done with a 7 p.m. curfew and a bad case of jet lag was next to impossible, so it was days before we could buy mattresses. The kids were sleeping until noon, and those stores that opened at all started closing at 4 p.m. so employees could get home before curfew fell. By the time we got out of the house, we only had a few hours of errand-running time before everything shut down.
The big mall with the reportedly good mattress store was too far away to feel safe to get to, so on Saturday Oliver went to the little local bedding store while I stayed in the hotel with the sleeping kids. Miraculously, he got two queen-sized mattresses, pillows, two sets of sheets and three mismatched towels in just a couple of hours. The boys and I had time to pack up the hotel room and meet Oliver at the house, and still make it to the new family dinner a parent from the school was hosting.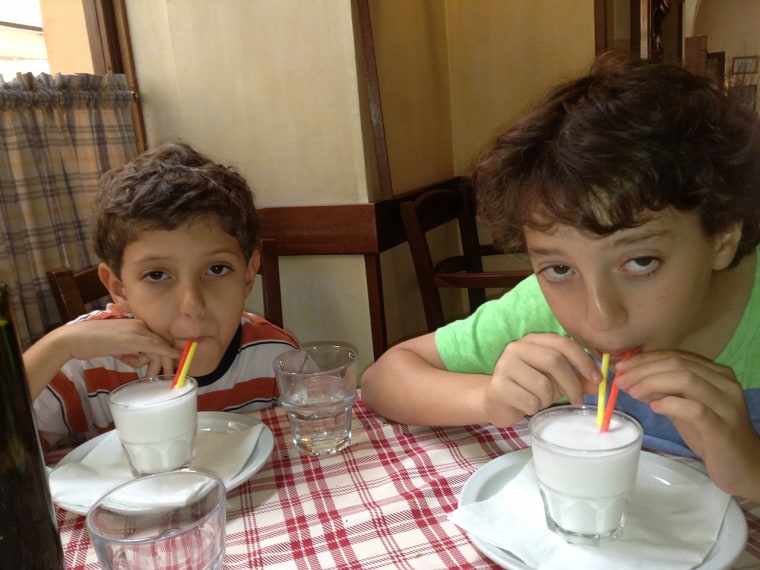 I was hoping being there would settle my nerves, but too many of the people I met said their companies had ordered their families out. The night before, a friend with a journalist husband told me he'd been disturbed enough by what he'd seen on the streets to want her to get out with the kids for a while, too. I'd been consoling myself with the argument that the school administration, who had been getting daily security updates, was still sending email messages saying they were starting on time — until that night, when they sent an email saying they weren't. That was the straw that, ahem, broke the camel's back.
And as much as the kids were thrilled to finally be in the house and reunited with their cats, getting out seemed like a good idea given the uncertainty — although things did look as though they were settling down. We still don't have the stove hooked up, and most days we didn't manage to think about dinner for the kids until everything was shutting down in anticipation of curfew. 
So I sent out a few feelers about available houses, including one to a close friend with an apartment in a seaside town in Italy. She said we could use it. We researched flights, and Rome was the cheapest destination. It seemed fated. Oliver would stay behind to try to get the house settled and take care of the cats, and I would head to my friend's Italian town.
Monday morning we set out for the airport in time to get there four hours before our flight, as instructed by the EgyptAir website. It seemed prudent, as we'd heard the airport was mobbed and everyone we knew who was planning on leaving was heading out that day. Sure enough, the ramp from the highway to the airport was jammed. I have no idea how many hours the backup was because once again the amazing Marco — we don't leave home without him — saved the day by taking a back route. The airport itself was empty.
It looked as though we'd hit a stretch of smooth sailing, until I sat down in my seat on the plane, checked my BlackBerry one last time, and saw an email from my friend saying she hadn't realized that the beach house was rented. I'd booked a hotel for our first night in Rome, but when I arrived found out it was full on the following nights. So we are now on our second night here and in our second hotel. Oliver has booked us a place nearby for Wednesday night. I have no idea where we'll be going after that, but we'll figure it out. We only have a few more days before our return flight to Cairo, which we'll be on if things remain as calm as they've been these last few days.
And let's be honest. There are far worse places to be homeless than in this eternally beautiful city.
Monique will continue to chronicle her family's progress as they adjust to life in Cairo, on TODAY.com. Follow her on Twitter @moniqueelfaizy and at her blog, www.childrenofthepharaohs.com
Comments on this post have been disabled.