U.S. Marine veteran Barbie Ritzco, who was diagnosed with breast cancer in 2011 while on tour in Afghanistan, decided to stay flat chested after her treatment. Her mission: to prove to other women that life after a mastectomy can be fabulous.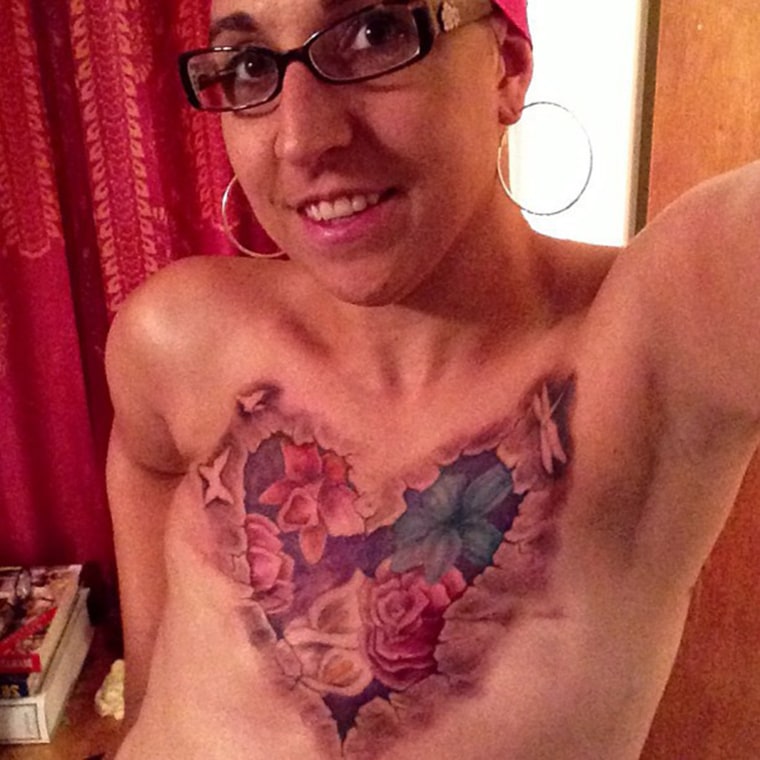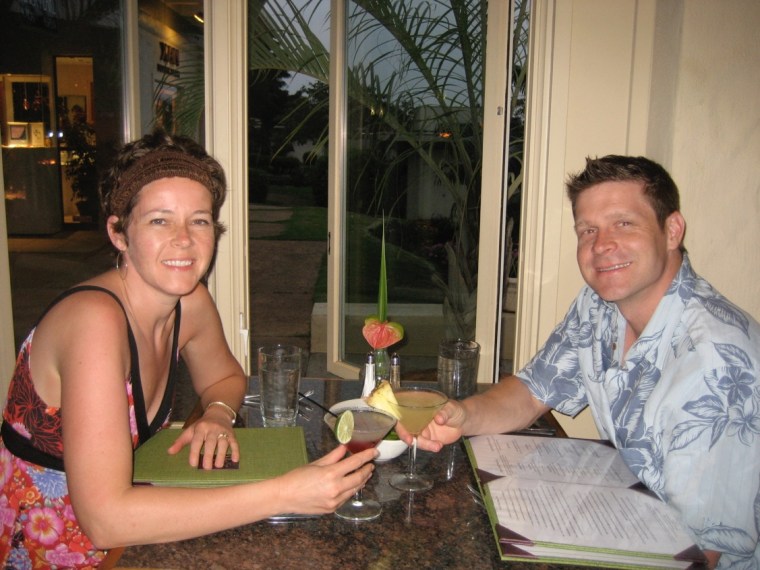 Instead of breast reconstruction, Ritzco, a 20-year veteran and gunnery sergeant, sported a flowered heart-shaped tattoo. A selfie of her tattooed, topless chest recently went viral.
Sadly, Ritzco— known as "The Warrior Queen" for her toughness during treatment and for running the 27.5 Marine Corps marathon while getting radiation and eight rounds of chemotherapy — died Sept. 26 at the age of 39. 
But she has left a powerful legacy: the Facebook group Flat & Fabulous. The group's goal is "to empower all women to embrace their beauty and strength," living without breast reconstruction. She and co-founder  Sara Bartosiewicz-Hamilton wanted to help other women find the courage to be flat chested in "breast obsessed world," says Bartosiewicz-Hamilton. Sara shared how Barbie inspired and encouraged her in a Facebook Stories essay.
The women's bond formed after both were part of "The Scar Project" — photographer David Jay's effort to put "a raw, unflinching face" on young breast cancer survivors.
Bartosiewicz-Hamilton was only 29 when she learned she had the BRCA 2 gene, which put her at high risk for cancer, so she opted for a double mastectomy and breast reconstruction in 2007. 
After more than eight months of reconstruction and swapping implants because of pain, Bartosiewicz-Hamilton said she was "tired of having surgery on my nonexistent breasts."
She had her breast reconstruction reversed in 2012 and was struggling to find support groups for women who were flat.
"I never thought I was the only one," Bartosiewicz-Hamilton, now 37, told TODAY. "However, as an individual, I often felt I was on the outside looking in. My friendship with Barbie changed that."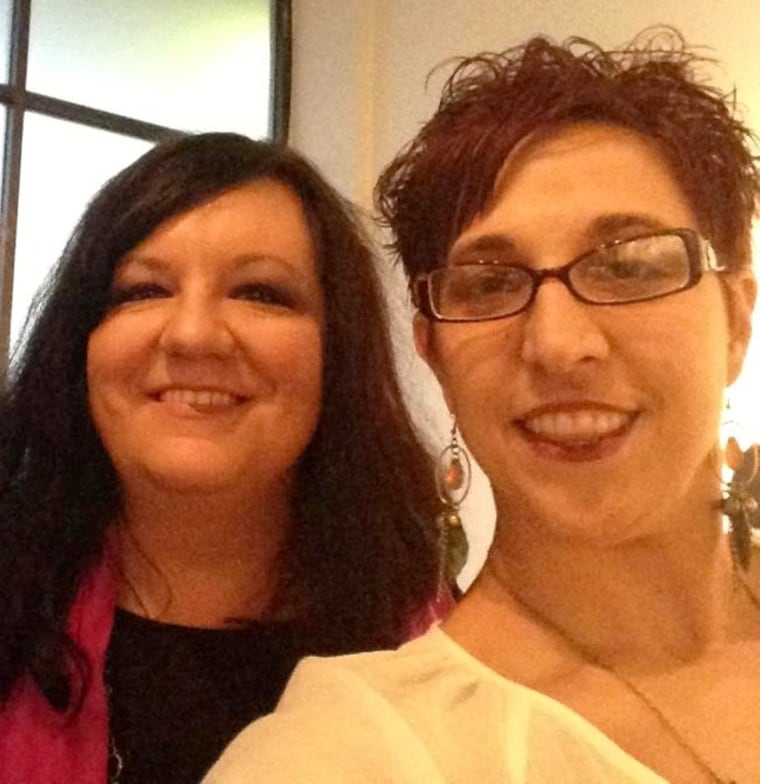 The stretched skin on her chest looked like "dog ears," and she had no idea how to wear a bathing suit. "There were lots of cancer groups, but women would drill me about why I didn't have reconstruction," said Bartosiewicz-Hamilton, who lives in Kalamazoo, Michigan.

At first, Flat & Fabulous was just five friends, but today the closed group has grown to 1,200 members, from ages 20 to 70, some who have "never put a prosthetic on from the moment they woke up from surgery," she said.
"Women start to feel out of control of their body and we want to help heal them emotionally and spiritually and give them a voice to say, 'This is how I want to go,'" said Bartosiewicz-Hamilton.

About 42 percent of all women with breast cancer choose reconstruction after mastectomy, according to a study published in the Aug. 20 issue of JAMA Surgery.
Surgery can be complex, sometimes requiring multiple procedures, and it's not recommended for everyone. There can be side effects such as lymphedema (tissue swelling) or sexual problems, says the Susan G. Komen foundation.

But Dr. Funda Meric-Burstam, a surgical oncologist at MD Anderson Cancer Center in Texas, said reconstruction is "relatively safe surgery. A person in reasonable health should not worry about risks." Plastic surgeons can recreate a breast from a woman's own tissue or insert an implant with a tissue expander. 
"It's always a personal choice," Meric-Burstam told TODAY. "If the patient is comfortable without reconstruction, we always embrace that. We want people to feel empowered."
Typically, women who choose reconstruction are, "much happier with their body image, sexual satisfaction and treatment outcome," says Dr. Sandra Finestone, executive director of the Hope Wellness Center in Irvine, California, who provides counseling services to women with breast cancer. Women report they look better in clothing and don't have to endure a prosthesis, which can be "very heavy and very hot," she says.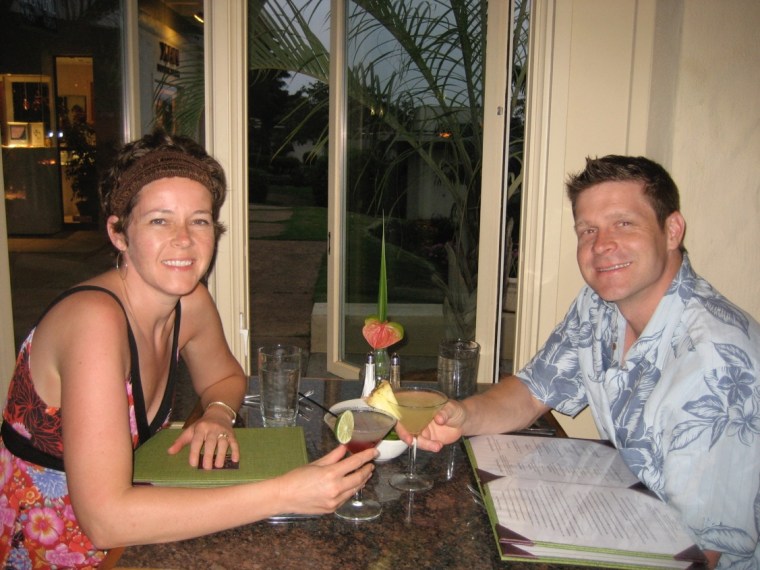 Still, a majority of women do not choose reconstruction, mostly because of medical problems, lack of education about the surgery or no insurance, according to research. 
For them, Flat & Fabulous offers resources and a place to talk through concerns.

There are clothing tips and on Fridays, members share selfies to help others heal.
"There are different ways women deal with fashion," said Bartosiewicz-Hamilton. "I wear the same bathing suit as I did with my breasts — and I don't give it a second thought."
Sheila Bacon Cain, a 44-year-old writer from Seattle who was diagnosed with an aggressive ductile cancer in her right breast barely a month before her wedding in 2009, found comfort in the Facebook group.
Cain endured a mastectomy and five months of radiation and chemotherapy, but didn't immediately consider reconstruction. "It seemed like such a race to hurry up and get [the cancer] out," she told TODAY. "I was scared of dying."
Later, worried about being "lopsided," she put money down on reconstruction. But, at the last minute, she changed her mind.
"And I had never been that attached to my breasts anyway," she said. "I was more worried about losing my hair."
Today she just wears a regular bra. Sometimes the prosthetic falls out or has to be readjusted, but she can share with Flat & Fabulous friends.
"The group makes me feel more confident in my decision," said Cain. "I have kind of pulled away from people in my cancer support group. All they want to talk about is reconstruction.'
Sue Friedman, executive director of Facing Our Risk of Cancer Empowered, who works with women who are at high risk for hereditary breast cancers, agreed it's "harder to temper the unbridled enthusiasm" of those happy with reconstruction.
She had a mastectomy and grueling 12-hour reconstruction on one breast at age 33. Later, when she learned she had the BRCA2 mutation, she decided to have the second breast removed.

That reconstruction did not "match" the first, as surgeons could only use her abdominal tissue once.
"Doctors took me down a path they wanted to follow," she said. "I am more of a patient advocate now and I make sure people get all the information."
Judith Macon, a 62-year-old nurse at Suburban Hospital Cancer Program in Bethesda, Maryland, who had breast reconstruction after a double mastectomy in 2010, said she was pleased with her reconstruction, but she doesn't judge those who choose otherwise.

"It seemed like right thing to do for me," said Macon. "I am the one looking in the mirror. I know they are faux breasts, but personally I feel better about myself."
But, she adds, "I am pretty open to whatever makes a woman happy. Whatever you decide, it should be within the woman and not because her boyfriend wanted her to do it or everyone else is doing it or she doesn't want to look silly at the gym."

As for Bartosiewicz-Hamilton, she was hit hard by her friend Ritzco's death.
"I am constantly reminded of my partner not being by my side," she writes on the fan page. "I hope Flat & Fabulous continues changing the lives of women who thought they were alone."
Hoda Kotb on post-cancer body image: 'You live your life and you carry it with you'
WATCH: Woman detected breast cancer thanks to football game
TODAY is showing our support for National Breast Cancer Awareness with the "Pink Power" series, featuring special correspondent Joan Lunden. Go here for TODAY's complete breast cancer awareness coverage