The theme song to "It's a Charlie Brown Christmas" is a holiday staple, and just hearing a few bars of that Vince Guaraldi tune this time of year immediately brings to mind the joyous dance scene from the classic "Peanuts" special.
The song just makes people want to get up and hop on their toes — so the folks at Mashable did just that. They recently created a nostalgia-filled flash mob on the streets of New York, complete with all the regular "Peanuts" characters, including Schroeder, banging away on his piano, Linus, dancing with his blanket, and of course, Snoopy, who stole the show with his beagle boogie.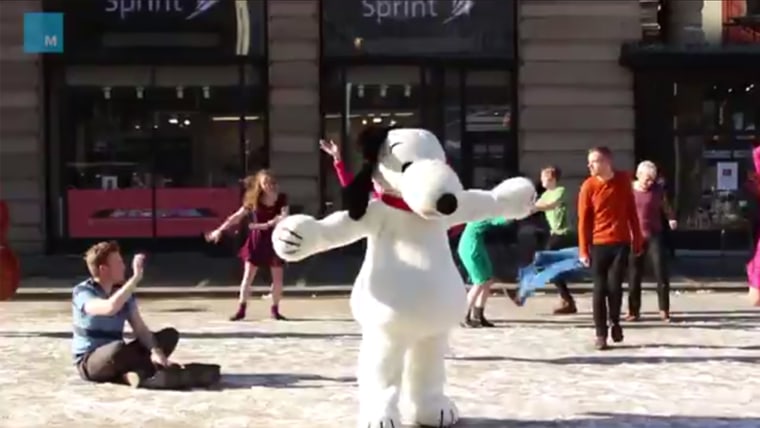 Amazed New Yorkers lit up at the sight of it, many of them capturing the scene with their smartphones.
TODAY anchors chatted about the flash mob on Friday, with some of them vying for Snoopy's attention in their tweets.