Five friends are hitting the streets this summer, spreading acts of random kindness to strangers around the country through a nonprofit organization called ARK Project Now. 
They've traveled 6,000 miles in an RV doing simple acts with the mission of creating an epidemic of kindness.  
"Kindness communicates value so no matter how large or small an act, it communicates value with people," said Ted Thatcher, one of the friends who helped start the project.
WATCH: See how five friends are performing acts of kindness
Thanks to a $10,000 grant from Kind Snacks, the guys have left care packages for homeless people, bought coffee for strangers, and visited the Children's Hospital and Medical Center in Omaha to cook dinner for families staying in long-term housing.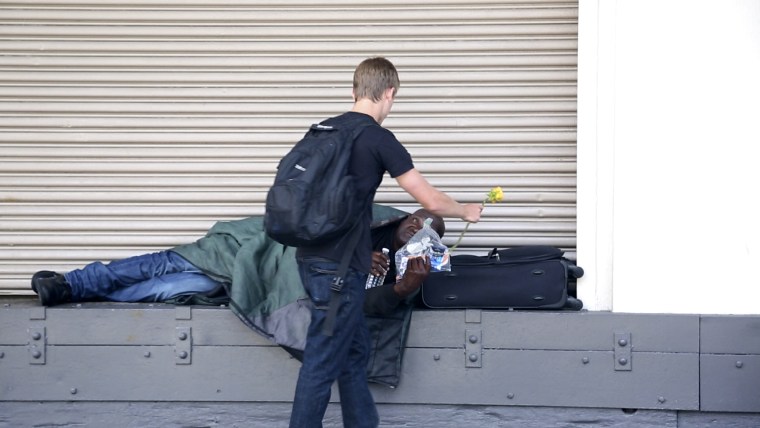 The McGhee family has traveled back and forth between the hospital and their home in Iowa since last fall, when their son Cayden was born with severe heart and lung conditions.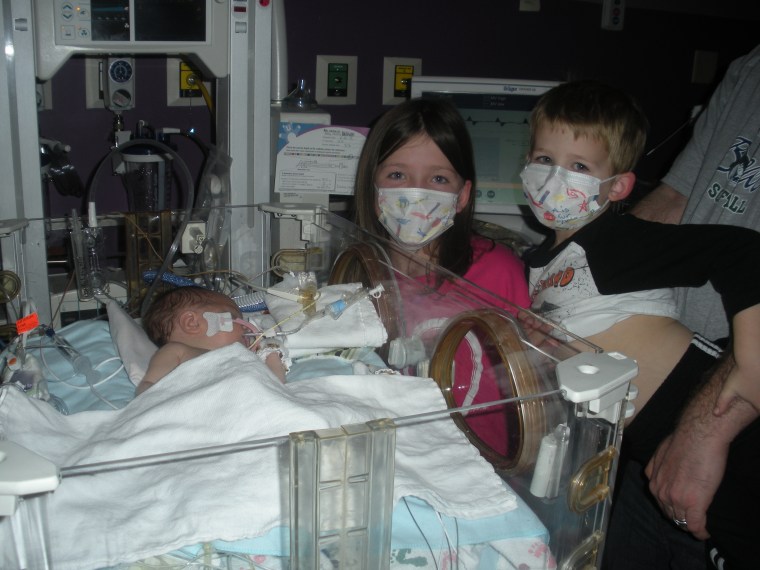 "Random acts of kindness are rarer than they should be," JaNette McGhee told TODAY. "I feel like with our rare situation, it was pretty neat to have these guys come." 
The friends took the family on a shopping spree to help take their minds off of a major heart surgery Cayden had scheduled.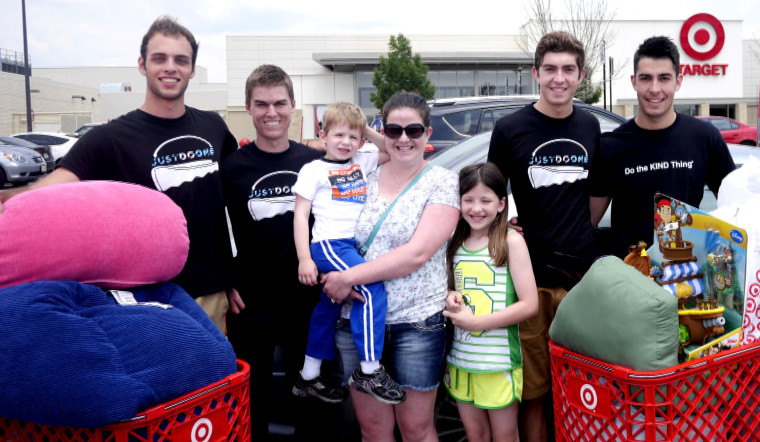 Twenty-year-old Alex Radelich started the project while in his first semester at Purdue University in Indiana. He dropped out to pursue ARK Project Now full time. 
"It took a hold of my heart in a way that nothing ever has, and I knew that this was what I was made for," Alex told TODAY.
With each mile on the road and each smile given, the guys hope that each simple act of generosity leads to many more.
Follow TODAY producer Durrell Dawson on Twitter.