Did Michelle Obama just back Hillary Clinton in the Democratic presidential race?
The first lady insists she was just trying to be gender neutral when she referred to her future White House successor as "first spouse."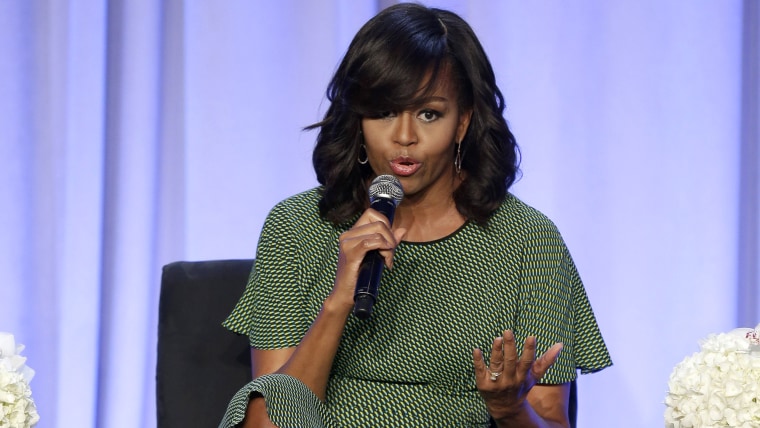 During a discussion Tuesday at the American Magazine Media conference in New York, Obama brought up the title while contemplating how her successor might connect with future generations on social media.
"I'm pretty sure that the next administration, the next first spouse, if they want to be effective in communicating their message — oh you caught that?" she said to laughter. "I'm just being neutral, because, you know, the world is big and interesting."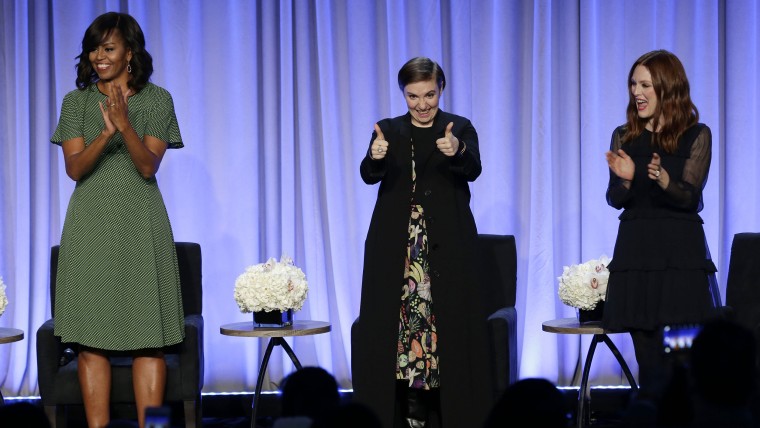 RELATED: Michelle Obama opens up to Stephen Colbert about post-White House plans
Also during the "Media with Purpose" panel that featured actors Lena Dunham and Julianne Moore, Obama noted that "if Eleanor Roosevelt were alive today, I am sure she would have a Twitter account" in addition to the former first lady's famous radio broadcasts.
"But the next first spouse is going to have to figure out how to connect with the audiences they're trying to connect with, and who knows what the new platforms will be in the years to come," she said.
For her part, Clinton has previously suggested that her husband, former President Bill Clinton, might be called "first gentleman" or even "first dude" should she win the presidency.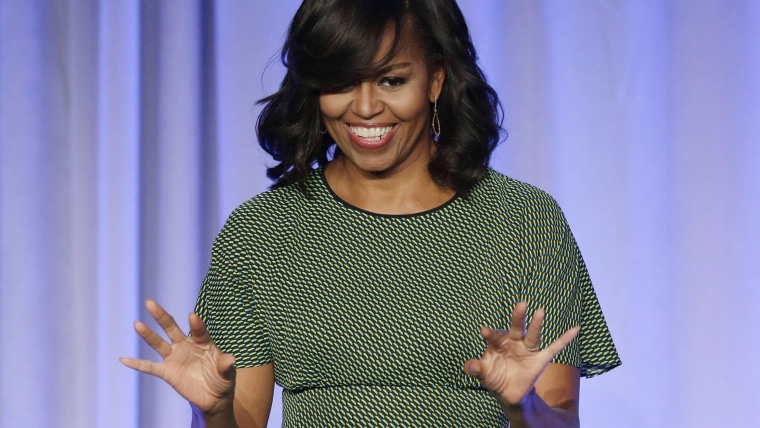 RELATED: Michelle Obama talks 'responsibility' of White House redo, importance of first family's dinners
In a new interview this week, the Democratic candidate also said she wouldn't leave all the traditional first lady duties to her husband, but mainly because she wouldn't trust him to fulfill domestic tasks such as picking out decorations.
"I want him to help on the economy, I want him to help us get more good jobs with rising incomes," she said in People magazine interview. "And as both President George W. Bush and President Obama did [with their spouses], send him on special missions because he's just unique in the world in being able to do things for our country."
Follow TODAY.com writer Eun Kyung Kim on Twitter.