First the silver and then the diamond — Chinese diver He Zi had more than one big moment during the medal ceremony in Rio Sunday.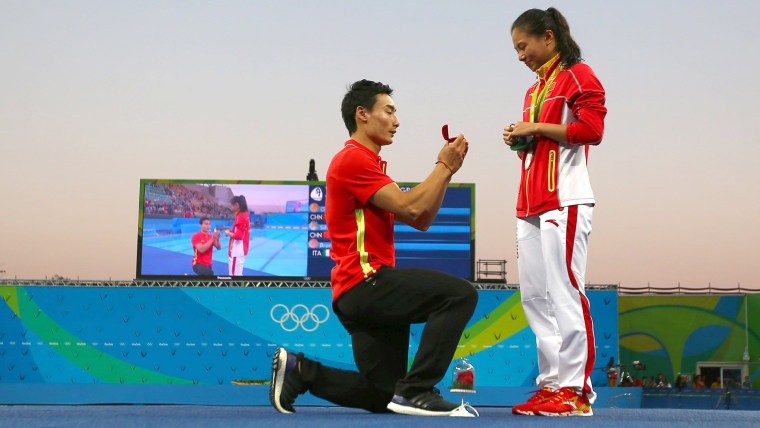 Just after taking second place in the women's 3-meter springboard, the diver was clearly shocked when her boyfriend and fellow Team China diver Qin Kai approached the podium, dropped to one knee and popped the question!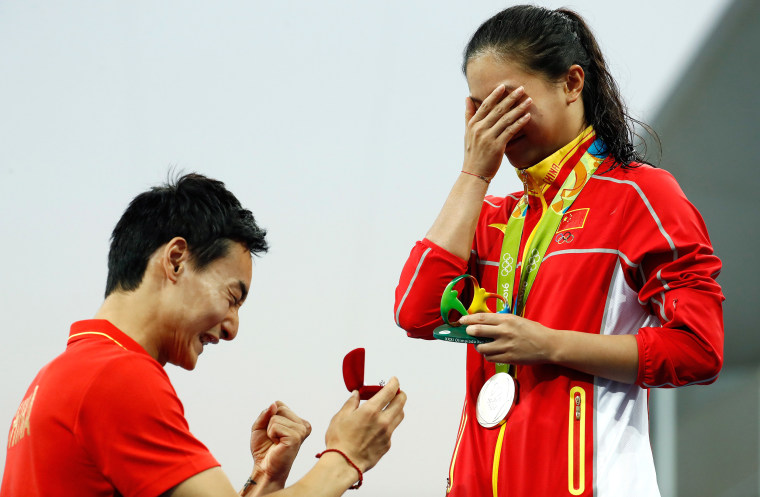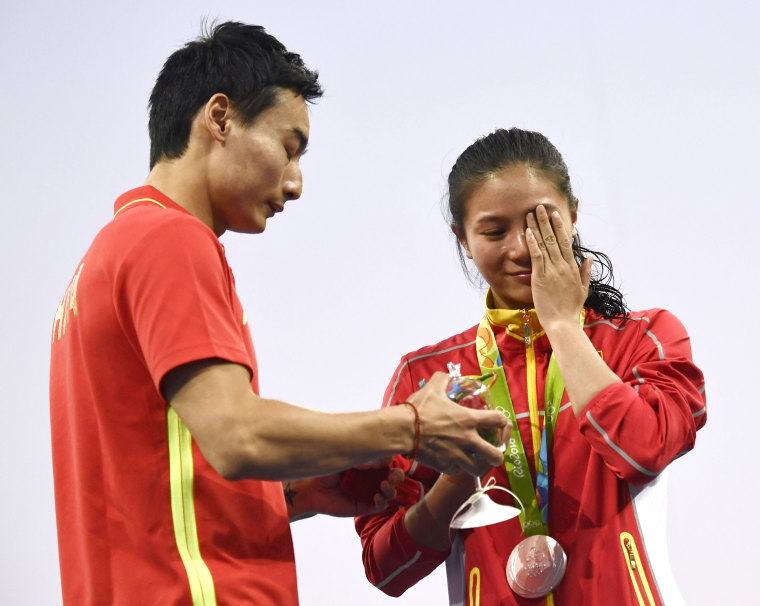 Gold medal winner Shi Tingmao and bronze holder Tania Cagnotto, who shared the podium with He, looked on and smiled as Qin pulled out a red velvet ring box and proposed to his longtime girlfriend in front of millions of viewers around the world.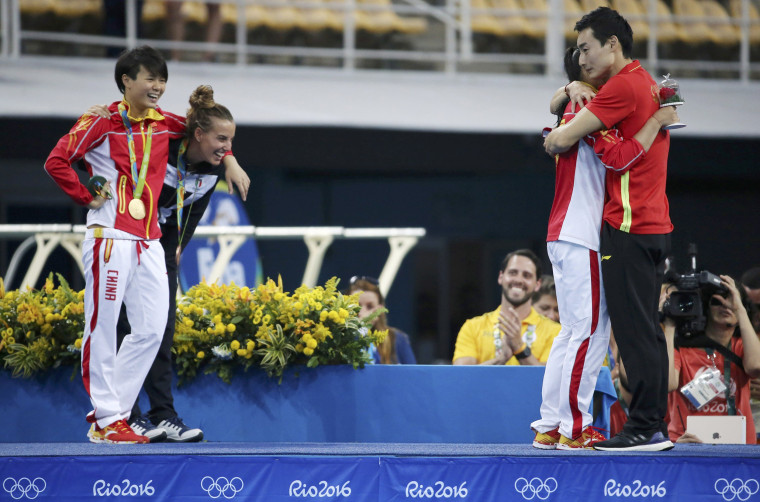 RELATED: Michael Phelps' fiancée Nicole Johnson reveals wedding details
Qin had a lot to say during the well-prepared proposal, so much so that, according to Reuters, He had already forgotten most of it by the time it was over. But she remembered one part well.
"What touched me the most is that he said he was willing to be bullied by me for life," she recalled.
The 25-year-old Olympian said yes with a quiet nod.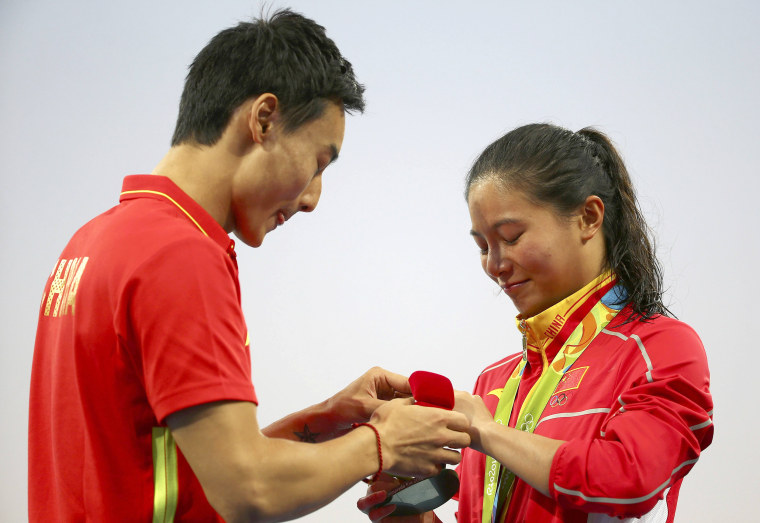 This marks the second public engagement for an athlete in Rio since the Games kicked off on Aug. 5.
Last week, Olympics volunteer Marjorie Enya took to the loudspeakers at Deodoro Stadium to propose to her girlfriend, Brazilian ruby player Isadora Cerullo.
RELATED: Ryan Lochte: 'I definitely want a family of my own'
Of course, there's a week of Games to go, and plenty of time for other sporting participants to celebrate more than medals in Rio
Follow Ree Hines on Twitter.