More than four months into President Trump's term in office, first lady Melania Trump and the couple's 11-year-old son have moved into the White House.
The pair had been living in New York as Barron finished out his school year. The first lady had occasionally commuted to Washington for special occasions, such as the Easter Egg Roll or state dinners honoring foreign dignitaries, but otherwise remained in her husband's Trump Tower penthouse apartment.
On Sunday night, however, she announced she had made the move to 1600 Pennsylvania Avenue with a tweet from her official FLOTUS account.
"Looking forward to the memories we'll make in our new home! #Movingday," she wrote in a post that included a picture from inside the White House looking out at the Washington Monument.
Her communications director, Stephanie Grisham, confirmed the move in a separate tweet minutes later.
Barron now becomes the first "first son" to live in the presidential living quarters since John F. Kennedy Jr., who lived at the White House until his father was assassinated in 1963 just three days before his third birthday.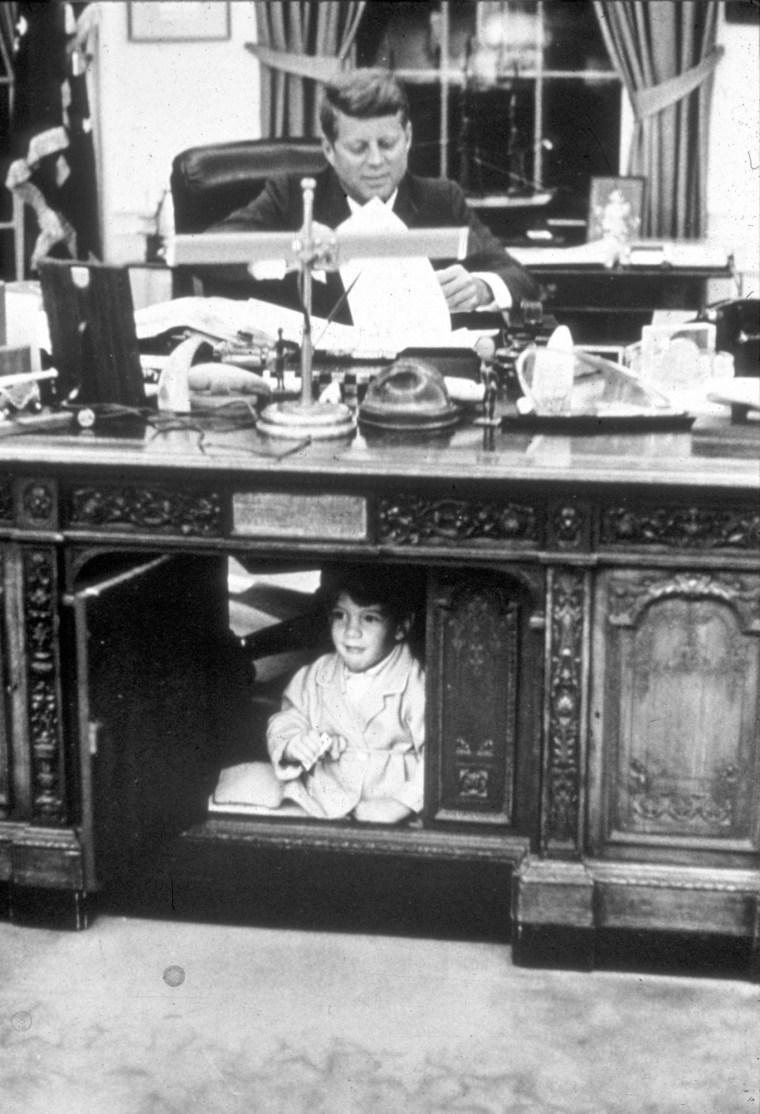 President Trump, who also has four grown children, returned to the White House on Sunday aboard Marine One after spending the weekend with Melania and Barron at his New Jersey estate and golf club.
Barron arrived wearing a t-shirt that says, "The Expert." The short sleeved tee has since sold out on J.Crew, reminiscent of how Sasha Obama, the younger daughter of former President Obama, set off shopping stampedes with various items she wore.
Barron will be a sixth grader when he begins school this fall at the private St. Andrew's Episcopal School, located just outside of Washington in in Potomac, Maryland.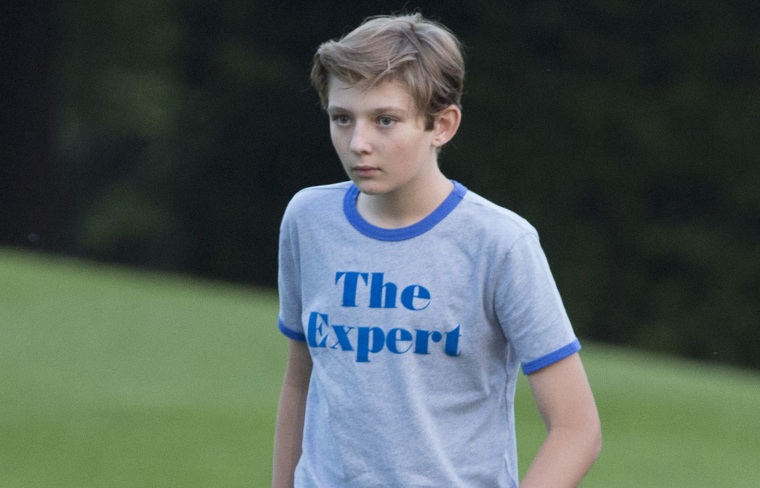 Melania Trump's parents, Viktor and Amalija Knav, also arrived at the White House on board Marine One but it was unclear whether they plan to live with the first couple, as Michelle Obama's mother did to help take care of Sasha and her older sister, Malia.