On the night before his mother's funeral, University of San Diego junior Chris McCready was told to grab a bat and step to the plate with the game on the line.
It had been eight days since his mother, Susan, 59, died from ovarian cancer. It had been 17 days since McCready, a backup outfielder, had even batted in a game.
At the plate, the 21-year-old pointed to the sky for Susan. USD was down a run against conference rival Loyola Marymount in the ninth inning with two outs and a runner on base.
"Everything that had happened in the past week took the fear out of me," McCready told TODAY. "I really didn't have anything to lose and I had everything to gain in that moment. I just had a feeling my mom was going to do something special in that at-bat."
McCready, who was hitting .160 with only four hits all season before the April 28 game, smashed a fastball that sailed over the right field fence for a two-run home run. He floated around the bases before being greeted by his euphoric teammates at home plate.
It was his first home run of the season, and one he will never forget.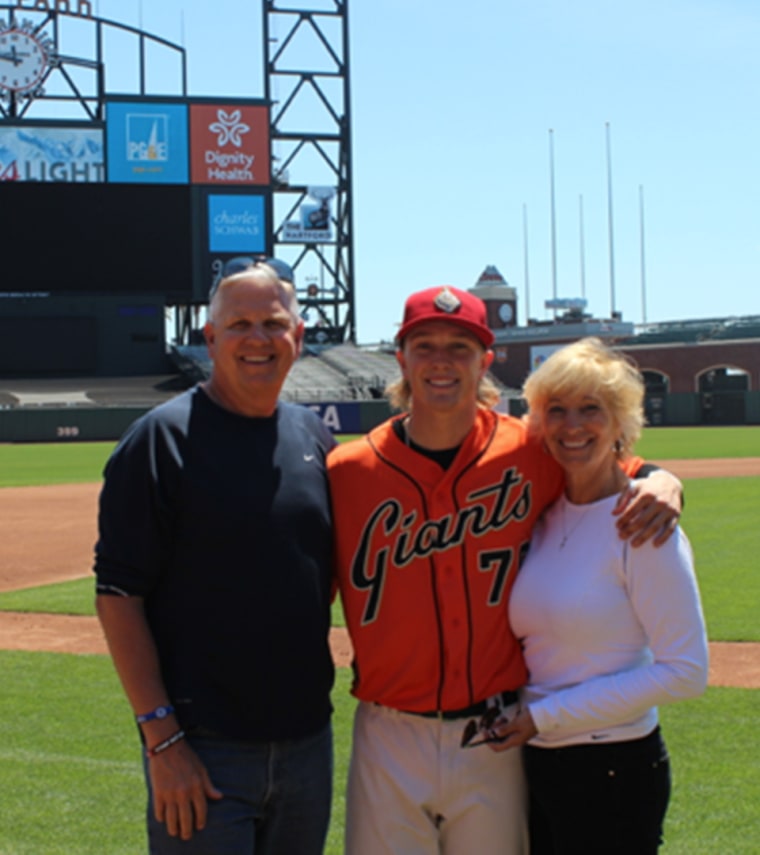 "I knew it was her the whole time,'' McCready said. "I was wearing a bracelet of hers that I took from her dresser, and I just had a feeling she was going to make something happen.
"It was just such a perfect moment, she was there for me through everything, and this was a sign of her showing that she's still with me no matter what."
Head coach Rich Hill inserted McCready in that spot thinking he had a favorable matchup. But even he couldn't have anticipated the play that would ultimately give his team an 11-10 win.
"There's been some unbelievable highs and lows in this profession, but I can't remember anything that special,'' Hill, a college head coach for 30 years, told TODAY. "I was just extremely in awe of what happened that night.
"That's as storybook as it gets."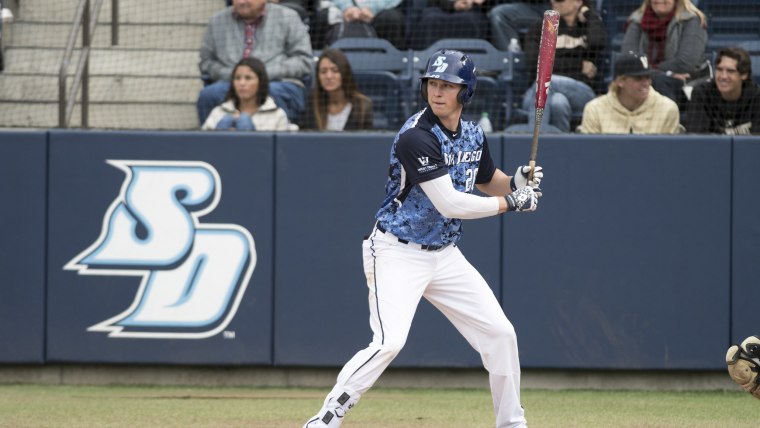 Susan died on April 20 after an 11-month fight with cancer, leaving Chris without one of his biggest fans. He missed two games to return to his home in Valencia, California, to be with his older brother, Matt, 23, and his father, Mark.
"A couple of days after (she died), I knew she would've wanted me to get back into the routine of things and playing baseball because that's the kind of person she was,'' he said. "It was just good to be around my teammates again. Baseball has always been there for me — I sort of block everything else out."
McCready's home run and the Toreros' victory in the game were a product of several out-of-the-ordinary occurrences, which he can only ascribe to some help from Susan.
The wind was blowing out out of the northwest strongly to left field, which almost never happens at that field, according to Hill. Also, the player McCready pinch-hit for was batting eighth for the first time all season, configuring the lineup to set up McCready's appearance late in the game.
"There were so many things that had to happen in that game for Chris to step up to the plate with the winning run on base, it's surreal,'' Hill said.
In the bottom of the ninth inning, Loyola Marymount had its fastest runner on base and a chance to tie when the lights at the stadium went out for 17 minutes. That allowed USD to regroup and ultimately close out the win.
"It was just unbelievable how all of that came together,'' McCready said.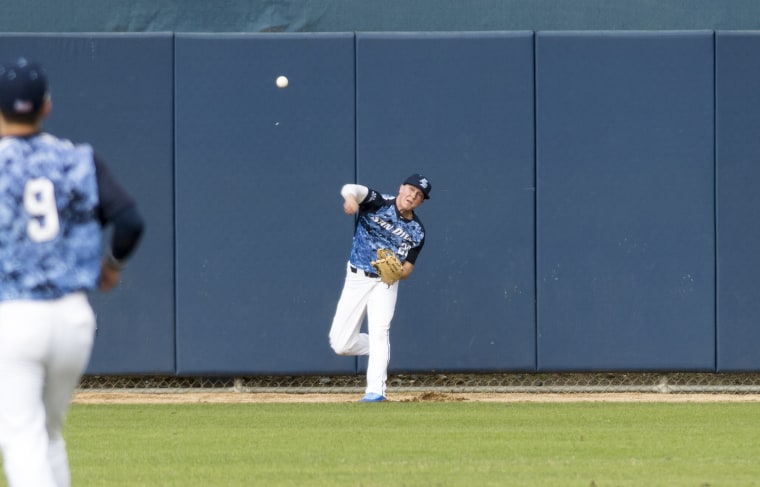 Mark and Matt were not able to see it in person because they were in Valencia preparing for Susan's funeral, which came a day after Chris' game-winning home run.
But his cousin, Christy Nailling, 23, who was with Chris the day his mother died, was at Loyola Marymount that night to witness the unforgettable moment.
"I think that at-bat was really a turning point emotionally and also mentally,'' McCready said. "For me, that just took the weight off my shoulders and made me believe again."
RELATED:
Follow TODAY.com writer Scott Stump on Twitter.