A horse mysteriously ended up in his owner's backyard pool in Upshur County, Texas, Wednesday.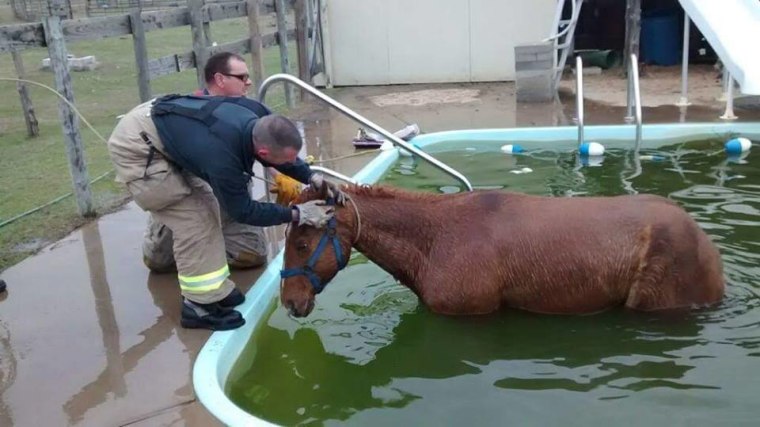 After a neighbor caught wind of what was going on next door, she called the Ewell Fire Department notifying them that the horse might be drowning.
"When we got to the scene, the owner was nowhere to be found and three other horses were surrounding the pool," Fire Chief Jeremy Lindsey told TODAY.com. "There's no way to tell how long the horse had been in the water, but he was shivering pretty badly."
RELATED: Woman battles for 3 hours to save her stuck horse from rising tide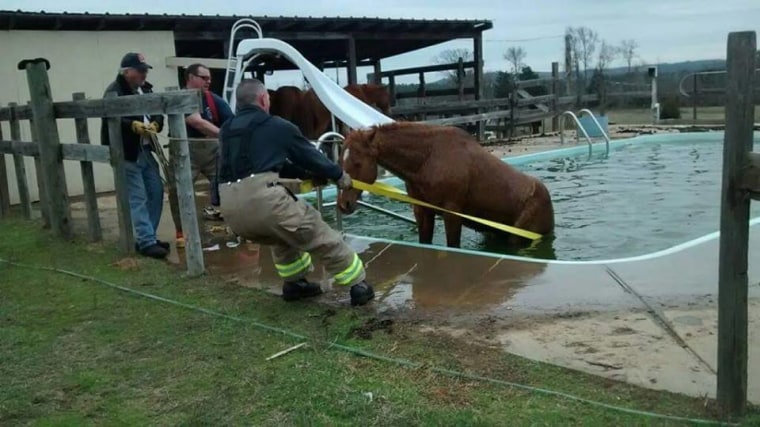 The horse, estimated to be about 700 pounds, took five firefighters and two sheriff deputies to get him out, using recovery straps attached to the firetruck.
"The water was dark and murky and looked as though it was spooking the horse," Lindsey said. "He kept thrusting his head up and once he got his front end out of the pool, he realized that's the direction he needed to go in to get out."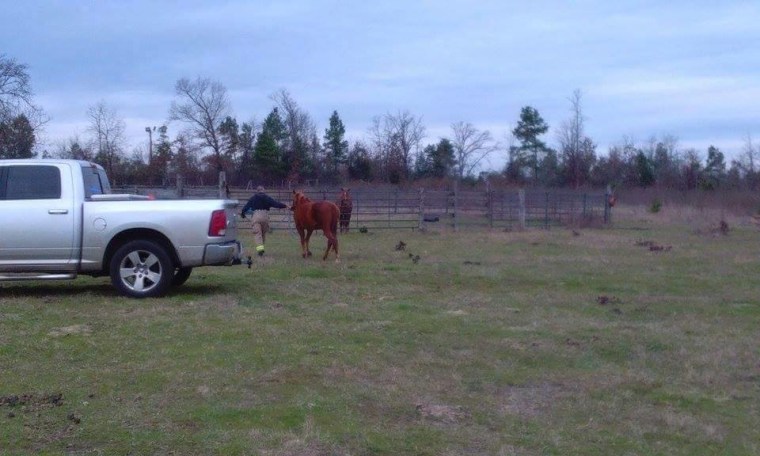 RELATED: Houston police officer heralded for final moments with his police horse, Charlotte
It appears as though the horses have been living in an outdoor shed to keep them out of the cold, which is where they're currently residing under care until their owner comes back to claim them.