After bringing treats to her local firefighters for more than a decade, Diane Duke got a sweet surprise of her own.
Duke, 68, worked as a cook in a cafeteria and came by the Regina Fire Station in Saskatchewan, Canada, every Friday for the past 13 years to bring them leftover food from the week.
Regina firefighter Chris Prohar, who works for a roofing company on the side, was working on a house across the street in May when Diane's son, Chris Duke, went over to look into getting an estimate on his parents' roof. Once Prohar found out who Chris' mom was, he gathered a group of firefighters to do the job at no cost and Dynamic Roofing and Kenroc helped by donating the supplies.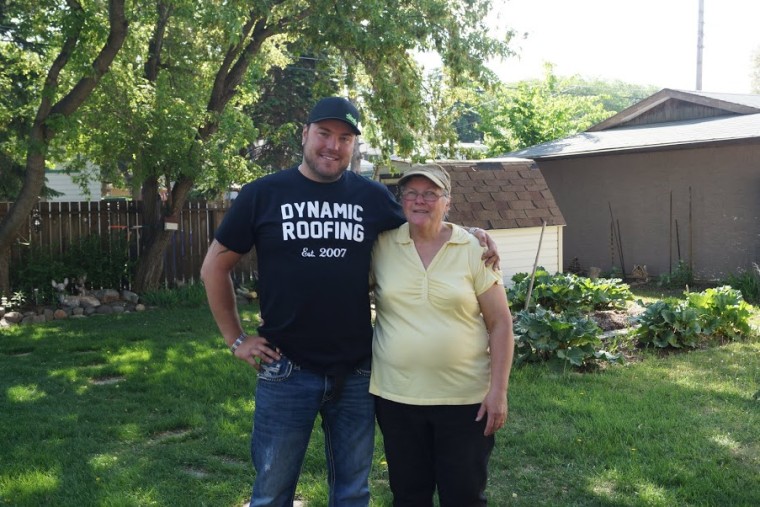 "She's an incredible lady," Prohar told TODAY.com. "She's been looking after us for so long now, we consider her family and it's our pleasure to take care of her."
Diane retired in February to take care of her ill husband, Lorne, who has post-polio syndrome, which meant she had to say goodbye to her weekly visits to the station.
Little did she know, it wasn't goodbye for long. On June 1, 19 firefighters surprised Diane at her home, ready to give her a new roof.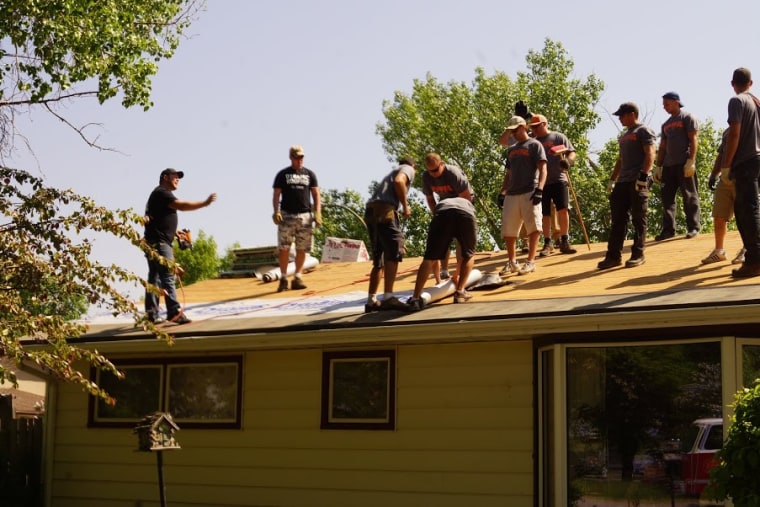 "I was shocked, but so happy," Diane told TODAY.com. "I brought them food out of the goodness of my heart and never expected anything in return."
Food wasn't the only thing Diane would bring with her. She always gave the guys kisses, hugs and even sometimes an open ear to talk to.
Some of the firefighters would change shifts just to get a chance to see her. Others would be done with their shift and wait around for her to get there so they could have a hug for the weekend.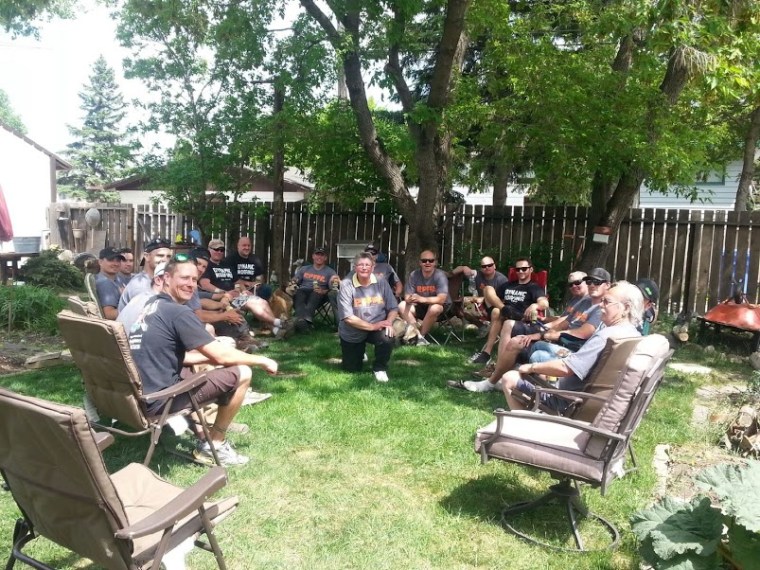 "Listening to these guys' stories made me realize how much she touched everyone," Chris Duke told TODAY.com.
Chris had told his mom that he needed her to cater a meeting at his office that day, but instead she ended up having food for the firefighters.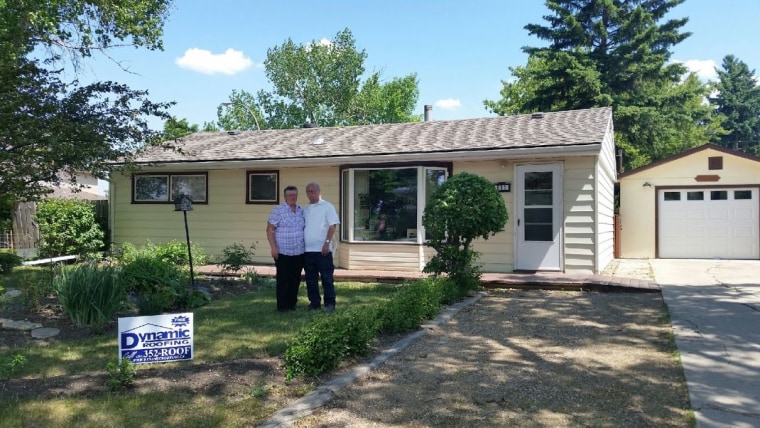 After three hours of putting a new roof on Diane and Lorne's house, everyone sat down and ate together. Even other firefighters stopped by to show their support.
"I treat everyone the same no matter who you are, so these guys didn't need to do this, but I'm very grateful," Diane said.