Dawnielle Davison never knew about her dramatic brush with death until she received a Facebook message as a seventh-grader five years ago.
It was from the firefighter who rescued her as a 9-month-old baby from a burning home in Wenatchee, Washington.
"I was just kind of confused at first. I didn't know any of this had happened," she told TODAY.com.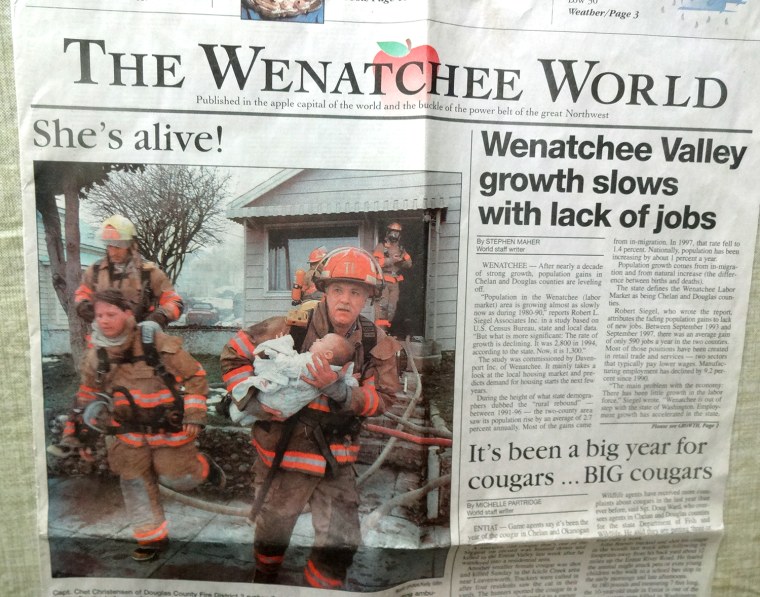 After confirming details with her parents, Davison quickly became friends with Mike Hughes, the retired fire captain who saved her life 17 years ago.
Hughes would go on to attend some of her track meets. He occasionally ran into her or her family around town. The two also kept in touch through Facebook.
On Saturday, Hughes got to watch Davison graduate from high school.
"I thought it would be really nice to have him come to my graduation," said Davison, who turned 18 on Wednesday. "I feel like I owe him a lot."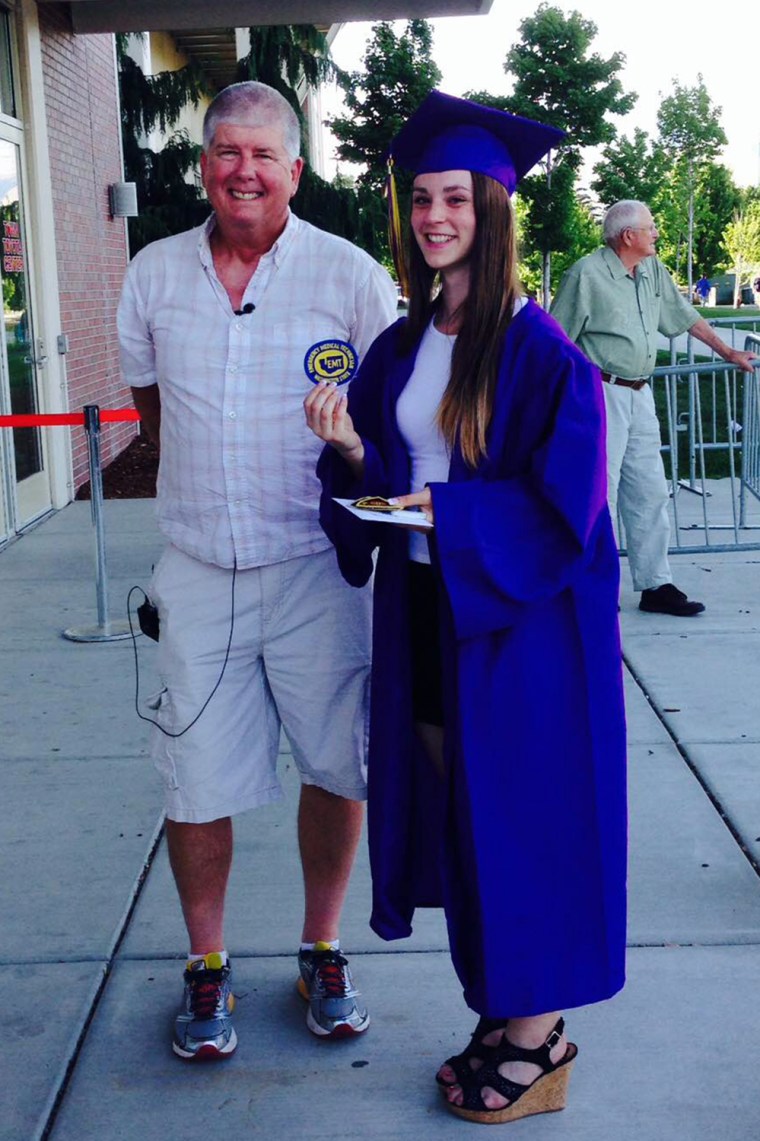 Hughes said he was thrilled when he received the graduation announcement in the mail.
"It was really cool for her to invite me. For her to acknowledge me, and be happy about it, that's just really special," he said. "I thought, boy, that's one cool kid."
Of the dozens of blazes Hughes has battled, the 1998 house fire has always stayed with him.
"That was a classic fire-rescue combination," he said. "The operation went perfectly. There wasn't a single thing we could have done differently."
It also was extraordinary to save someone so young: Hughes found the baby trapped in her crib.
"The two other folks I've pulled out of burning buildings were older. Really old guys" he said. "They both survived, but this? A firefighter holding a baby? That's the picture you see in print. That's the classic firefighter pose."
Hughes said it wasn't until about five years ago that he decided to pull out an old newspaper clip his mother had saved about the rescue. He looked up the family's name and decided to look up the girl on Facebook.
"I thought, 'I wonder if that baby I pulled out of that fire is still alive and kicking.' So I just got on Facebook and looked her name up and presto, there she was," he said. "I thought it would be fun to say hi. I was really curious more than anything."
Davison said after the initial shock of learning about such a tragic event wore off, she felt gratitude that "someone like that, who saved me, cared enough" to find out what happened to her.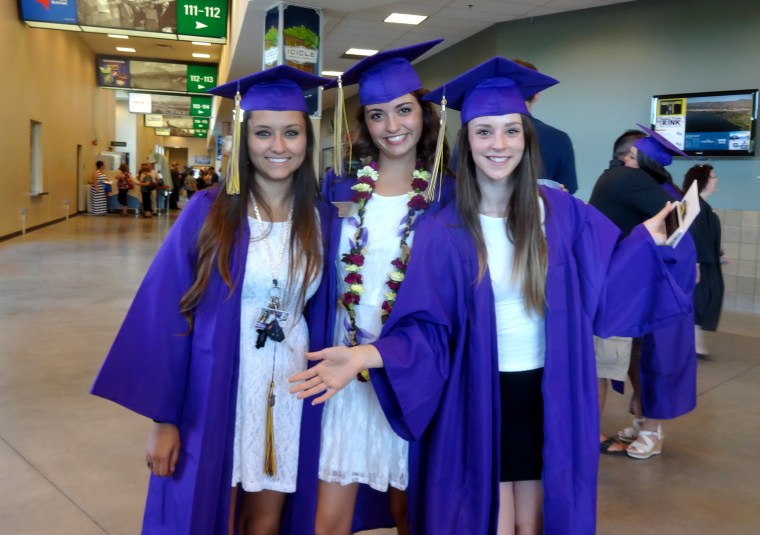 With graduation behind her, Davison will spend the summer continuing to work at a local animal clinic. In the fall, she plans to attend a nearby community college to become a veterinary technician and ultimately, after she transfers to a state university, a veterinarian.
Davison knows she and Hughes will continue to keep in touch.
"It's a miracle that I did come out of that [fire]," she said. "I feel like I owe him so much. It's just amazing that I have got to meet the guy who saved my life. I just can't thank him enough. There are way too many words to describe how much I could thank him."
Follow TODAY.com writer Eun Kyung Kim on Twitter or on Google+.