The Duke and Duchess of Cambridge have received an unusual baby gift from the Finnish government — a big box of clothes, bath towels and other supplies for the royal couple's widely anticipated baby.
The traditional Finnish maternity package also includes a gift for each parent: Nursing pads for the mom, and condoms for the father.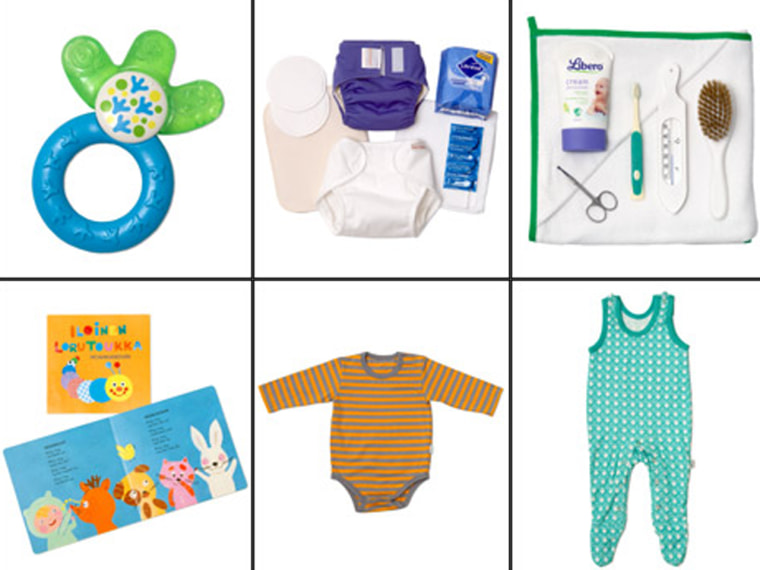 Kela, Finland's social security agency, has provided the boxes to all of its expectant mothers for 75 years. Among the items included are knit caps, cloth diapers, diaper cream, a brush, nail scissors, a picture book, a teething toy, and various types of onesies.
The box also comes with a mattress sized to the box, which doubles as a bassinet, and a fitted mattress cover and sheet.
A Kensington Palace spokesman confirmed the royal couple has received the present.
"We are delighted to receive the kind gifts of the maternity package from the Finnish government. It was a very thoughtful gesture," the spokesman told TODAY.com
Duchess Kate is expected to give birth to her first child with Prince William within the next few weeks. A spokeswoman for the Finish social service agency said "Kela wanted to congratulate the Duke and Duchess of Cambridge" by sending them the gift.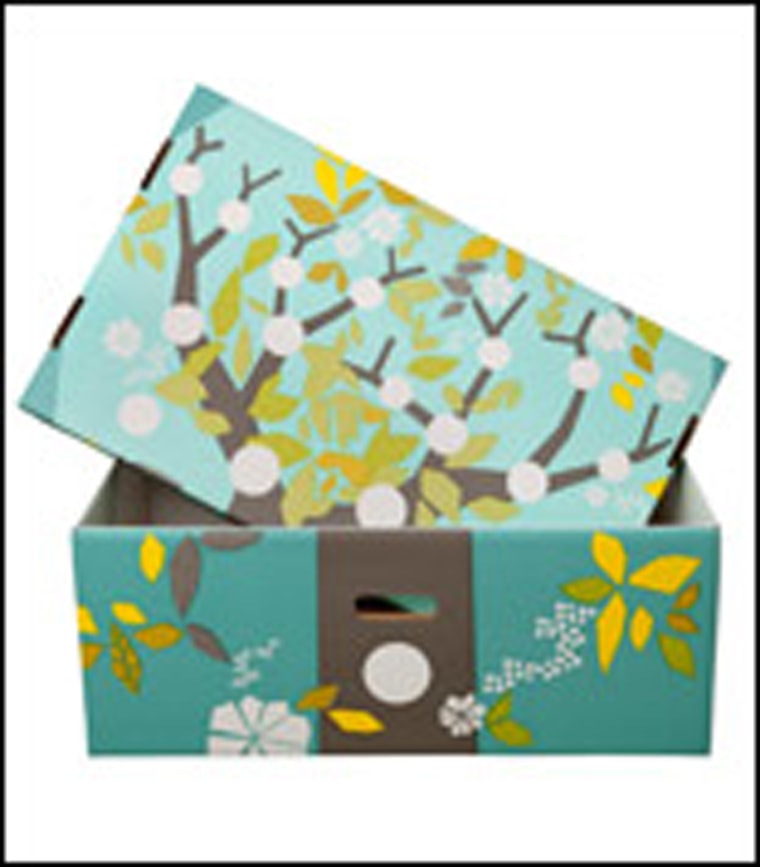 "The maternity package gained such a positive response from all around the world. The timing was perfect that the royal couple are having a baby," spokeswoman Heidi Liesivesi told the BBC.
Last year, Finland also sent the crown princess and prince of Sweden a baby box to celebrate the birth of their daughter.