Figure skater Jason Brown may not have won an individual medal at his first Olympics, but he still won our hearts with his captivating program, and will forever be ingrained in our memories — thanks to his bronytail.

Brown's flowing mane even has its own Twitter account, @2014PonyPower, which has already racked up more than 3,500 followers. So when we caught up with him, we needed to know the secrets to his slicked-back style.
"I start off with mousse, I do mousse all over my head," said Brown, who won bronze as part of the team figure skating event and placed 9th in the men's event. "Then I do the part, whether it's straight back or a middle part, and then once that's done, I put it back in the ponytail."
Think it sounds simple? Think again.
"The longest part is getting the part right. Once the part's done, it's smooth sailing," Brown said. "Until then, it's stressful."
But wait, there's more!
"Then I do mousse more time all over my head, and then again just in the part. Then I use hairspray and gel, and then I do the same thing to the ponytail," he said. "Finally, I do a little hair glue, then I use hairspray all over to set it, and then I'm done."

Brown says the process often takes up to 30 minutes. We're exhausted just thinking about it.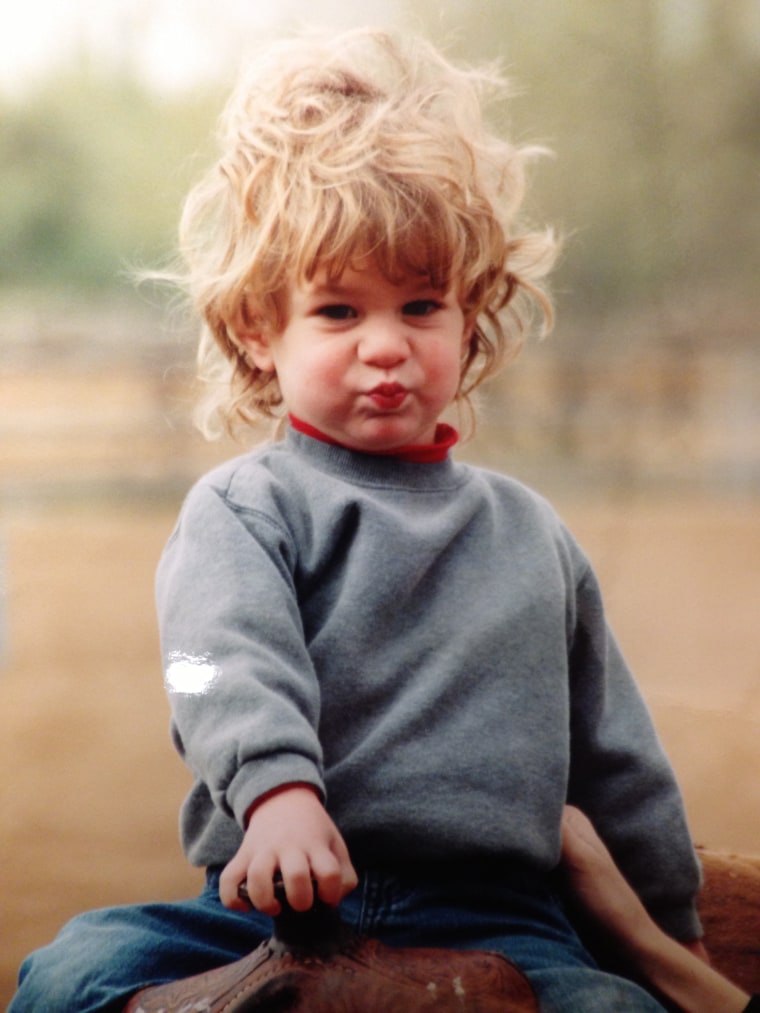 But being a skating star and having the camera in your face demands that every hair be in place. Brown learned that lesson when he first started competing at 7 years old.
"I had really shaggy hair and the judges started saying you need to either cut it or grow it out and put it in a ponytail because it's getting distracting," he recalled. His coach suggested growing it out to see how it looked.

"I locked myself in a bathroom the day it was long enough to put it in a ponytail, because I was so nervous," Brown said. "I didn't want people to make fun of me."

Related: Buns! Bobs! Mullets! Olympic skating hair by the decade
Turns out, everyone loved his new style, so much so that it now has a cult following.
"My friends supported me to let me be who I am and to have a ponytail, which isn't the norm," he said. "The fact that so many people are invested in it and love it and connect to it is huge, and it means the world to me."