/ Source: TODAY contributor
Are you thinking of getting married? Are you a gambler, or, as Clint Eastwood once said, are you feeling ... lucky? Then do we have a calendar date for you. July 7, otherwise known as 7/7/7, is fast approaching, and the travel industry is moving quickly to exploit the supposedly lucky date with all sorts of special packages, promotions and stunts:


Some fun facts about the number 7:
Number of spots on a ladybug
Number of stellar objects in the solar system visible to the naked eye
Number of wonders of the ancient world
Number of openings in the human head
Number of colors of the rainbow
First, let's start with marriage. According to theknot.com, more than 38,000 people are registered on their site to get married on July 7. That's more than triple the normal number of 12,000. And let's not forget that Eva Longoria is also getting married in Paris — on 7/7/7.Why? Well, some might say it's a lucky day. Others would argue that it's the one anniversary date that husbands are likely not to forget. And when it comes to hotels and resorts, the number 7 figures prominently. Want a discount?
Los Angeles
Hyatt Regency Century Plaza, Los Angeles is offering 77 rooms at $77 for the night. Dinner for two is $77, and — perhaps the best deal in Los Angeles — valet parking only $7.
Or, if you want to blow a lot of money with the number 7, just a few more 7's:New York
The Ritz-Carlton, New York has a lucky-number wedding package for just $77,777. It includes the wedding reception for you, your significant other and 75 of your friends and relatives (total: 77), plus cocktail hour with open bar and a 7-canapés tasting, dinner, dessert, a custom 7-tier wedding cake and a 7-bottle champagne toast to commemorate the occasion.
Floral arrangements by celebrity florist Jane Packer including centerpieces on the 7 guest tables.

7 diamonds for the bride from Tiffany & Co.

7 manicures and pedicures for the bride and six close friends in La Prairie at The Ritz-Carlton Spa.

Luxury accommodations in The Ritz-Carlton Presidential Suite, Room 2107, for the lucky couple on their wedding night, including a rose-petal turndown, a bottle of champagne, chocolate-covered strawberries and an Old-Fashioned Rose Bath drawn by the Bath Butler.

A 7-night honeymoon at any Ritz-Carlton Hotel in the world.       
Pacific Northwest
The Hotel Monaco, in Portland, Ore., offers a slightly more low-key 7/7/7/ deal. Guests staying in room numbers containing the number 7 will receive free scratch-off lottery tickets, and all guests will receive a poker chip in their key packet that can be used to spin the roulette wheel in the lobby.
Those who are lucky enough to land on 7 will win a free room for the night; guests who land on multiples of 7 will receive smaller prizes.

Even the hotel's nightly wine hour will be transformed to reflect this lucky day, featuring Lucky Lab beer and appetizers from Chef Thomas Dunklin of Red Star.
Texas
If that deal isn't enticing enough, not to worry — head to Texas. Each of the Omni Hotels properties in Austin, Corpus Christi, Dallas, Houston and San Antonio has reserved the 7th floor to make room for guests wishing to book the package, which is available at special rates from $107.77 to $207.77.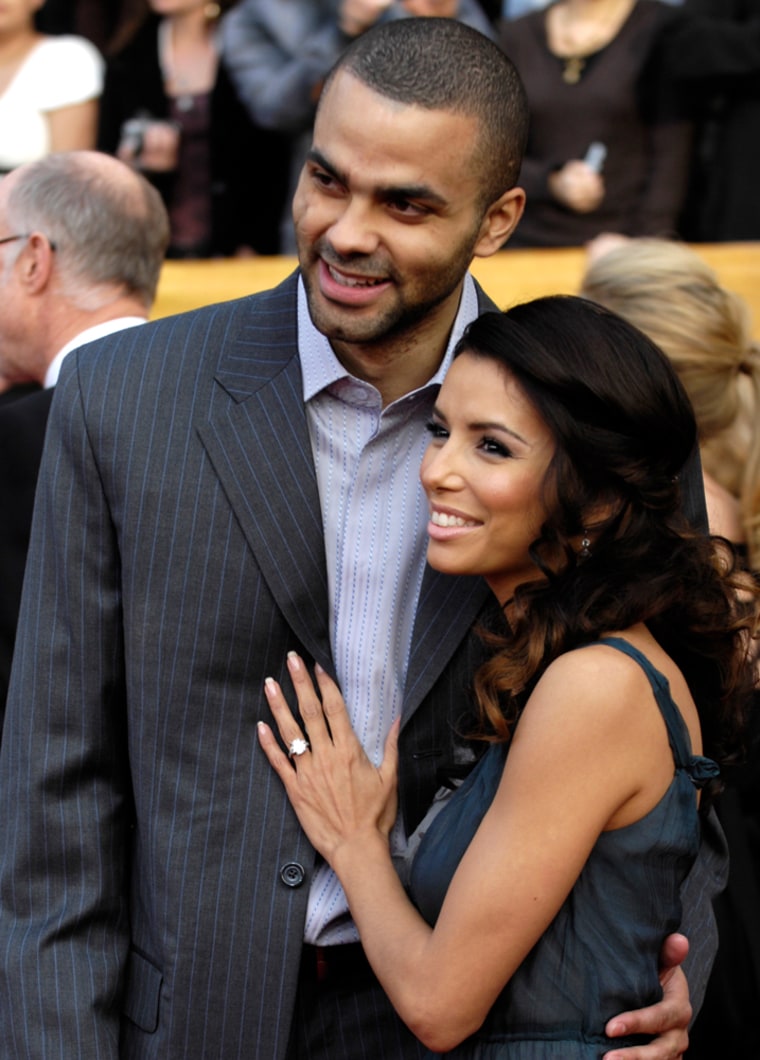 The package is also available for Presidential Suites at the rate of $777.77. Guests will receive a complimentary breakfast for two and a Sensation Bar full of amenities reflecting the wondrous number 7 and the culture of luck, including a 7-UP six-pack, fortune cookies, loaded dice and a special lucky chocolate amenity. Omni Hotels' Texas Collection is offering a free weekend stay to any couple who becomes engaged on hotel grounds during their stay that weekend and is witnessed by an Omni Hotels associate. The weekend is valid at the issuing hotel property on the couple's first wedding anniversary.Atlantic CityOr are you feeling lucky? In Atlantic City, and for just $7,777, the Tropicana Resort and Casino will give you a bi-level suite, two tickets to a show, $2000 dining credit, a $2000 shopping credit and a $700 spa credit. Take away one 7, and for $777 the Borgata will offer — for one night only — accommodations, four hours in the spa, lunch, manicures and pedicures, and even a bathrobe to take home.And you can't ignore Las Vegas.Las VegasVEGAS.com — yes, even the Web sites are involved with 7/7/7. Want to get married on a helicopter? They can do it. If you need to rent a wedding dress asap, they can find you a place. Three of their own employees are getting married on 7/7/7.Hotel Deals (from Fri July 6 – Sun July 8) Terrible's Casino - $213.81 (standard room)Riviera - $301.68 (standard room)New Frontier - $304.63 (standard room)Circus Circus - $317.91 (standard tower)Stratosphere - $348.83 (standard tower)MonteLago Village Resort – $442.68 (one bedroom suite)Imperial Palace – $465.60 (deluxe room)The Ritz-Carlton in Lake Las Vegas - $465.58 (standard)The Platinum Hotel - $484.93 (Solitaire Room)Signature at MGM Grand - $533.51 (junior suite)Mirage - $578.21 (standard room)Venetian – $ 720.45 (Bella Suite Queen) But perhaps the best part? If you get married in Las Vegas over this weekend in a room booked by VEGAS.com , and then fax them a copy of your wedding license, they'll discount your room 21 per cent!Last but not least.....New OrleansHead to New Orleans, where the five Marriott and Renaissance Hotels there are offering a Lucky Sevens getaway, giving fortune-seeking guests the essentials to "get lucky" in the Big Easy and beyond. With these packages, it's not the room rate but the "extras": The rates start at $169 a night but on 7/7/7 they'll upgrade your room, give you a free psychic reading and, last but not least, they'll give you "happy" voodoo dolls. I've never heard of happy voodoo dolls, and at this writing I could not confirm whether or not the dolls were left over from the hotel's little-known "6/6/6" promotion last year! Happy July 7!
Peter Greenberg is TODAY's travel editor. His column appears weekly on TODAYshow.com. Visit his Web site at .