The driver of a FedEx truck was knocked unconscious, with his son sitting beside him, after a rock was thrown through his windshield on an Indiana highway, police said.
Decatur County Sheriff's deputies found the truck in the highway median and the driver semi-conscious with "significant injuries to his head" after a crash was reported on I-74 at 2:54 a.m. on April 23, the Decatur County Sheriff's office said.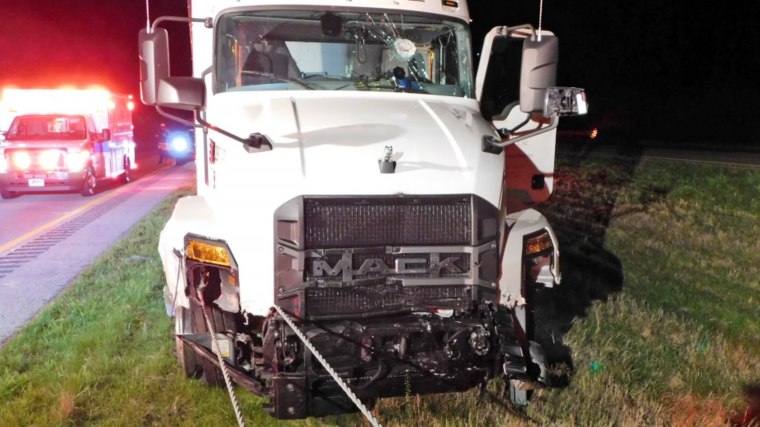 Evidence at the scene indicates a rock was thrown through the windshield and knocked the driver unconscious, police said. The driver's juvenile son was also in the semitruck, but was not injured.
The driver, who was not named by police, was flown to St. Vincent Hospital in Indianapolis due to his injuries, police said.
Video evidence has been recovered from the scene and is being examined, authorities said.