A father who has been reunited with his two missing children after nearly a year said his ex-wife, who is accused of kidnapping, kept them out of school and limited whom they interacted with so they wouldn't be found.
The children, 11 and 12 years old, were reported missing in Missouri on March 15 and were found at a Florida grocery store last week.
"My kids were missing. I didn't know where they are. … That's the biggest fear in the world," Blake Gilley, 38, said Monday afternoon in an exclusive interview. "It is an understatement to say I was terrified and freaked out."
Gilley said the kids told him that they haven't been to school since they disappeared and that they avoided detection by bouncing from one rural Airbnb to another in multiple states.
The children were found Wednesday at a Winn-Dixie in High Springs, Florida, with their noncustodial mother, Kristi Nicole Gilley.
Kristi Gilley, 36, was arrested on an active kidnapping warrant out of Clay County, Missouri, police said. Officers found the kids after a routine tag check on Gilley's vehicle, which indicated that the vehicle's owner was a fugitive, police said.
The three were identified, despite having disguised their identities. It was not immediately clear how exactly their identities were disguised.
"These children and their abductor were passing through the area and had no residency connection to Alachua County, Florida, nor were they enrolled in any schools," Florida police said Monday in a statement.
The family was "en route to an Airbnb right outside of our area," High Springs Police Chief Antoine Sheppard said.
Airbnb did not immediately respond to a request for comment.
Blake Gilley, of Texas, said that he was reunited with his children Friday and that they told him their mother tried to keep them inside but that when they were in public, they were to avoid speaking with people, especially the boy who is nonverbal and has Down syndrome.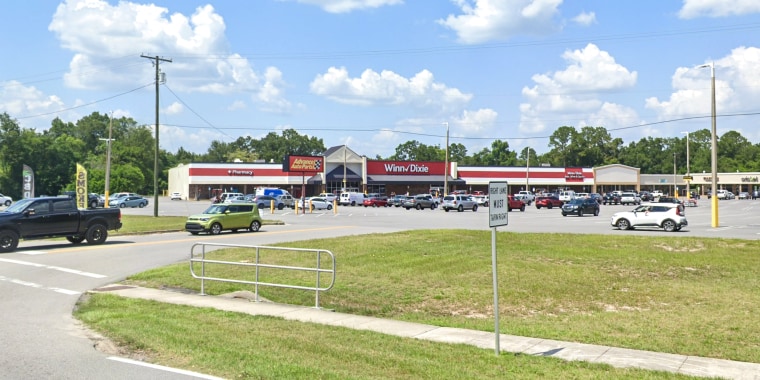 He said his kids told him that "Kristi would never tell them what town they were in or anything," adding: "If they were in a car, they had to keep their heads down. My son still does that."
Blake Gilley said the children said their mother instructed them not to speak or to look anyone in the eyes. He said that because of that, his son will "just look at the ground."
"He's getting better now. I've been telling him, 'Hey, you're good, buddy, look up,'" he said.
Kristi Gilley was listed as an inmate Monday afternoon in the Alachua County jail.
Maurice McDaniel, her attorney, said Monday night that she will fight extradition to Missouri because she wants to become a Florida resident.
McDaniel said he spoke to Kristi Gilley for an hour in jail Friday and denied allegations that she kept her children hidden by bouncing from one Airbnb to another. He also said she did not indicate to him that she had instructed her children to limit their interactions with others.
County court documents in Florida said Gilley pleaded not guilty and was held on no bail Thursday. A representative for the Alachua County Clerk said no other court dates have been set.
Blake Gilley said that the couple divorced in 2016 and that Kristi Gilley disappeared last year before they could resolve a custody dispute.
A probable cause statement out of Clay County, Missouri, said the pair had a joint custody agreement out of Randall County, Texas, before April 14.
But the father was granted sole custody after Kristi Gilley failed to appear in court, according to court documents. At one point, she was living with her sister and the children in Liberty, Missouri, in the Kansas City area, the report said.
"Kristi had been making it increasingly more difficult for Blake to visit or speak to the children for quite some time, and had refused to let Blake visit or speak to the children at all, since 3/15/2022," the court report said.
The report said authorities checked for the children and their mother at a grandparent's home in Chico, California, but discovered that the grandparent no longer lived there.
An advocate for Kristi Gilley said she would no longer cooperate with the court in Clay County because she believed she was being denied due process, according to the report, which added that the children were safe and were being home-schooled, according to the advocate.
A parental kidnapping warrant was filed for Kristi Gilley on July 13.
Blake Gilley said that his children were not physically harmed but that emotionally, "they are still in shock," adding, "You can see this is bothering them."
He hopes to get his children counseling and back in school "to give them a fighting chance in life."
Police deserve a lot of credit for finding his children, he said.
"They worked their butts off," Gilley said.
This story originally appeared on NBCNews.com.