They arrived at 1600 Pennsylvania Avenue eight years ago as young girls who had charmed the public by acting their age — the younger one blowing kisses to her dad, or letting him know he did good by flashing him a thumbs up.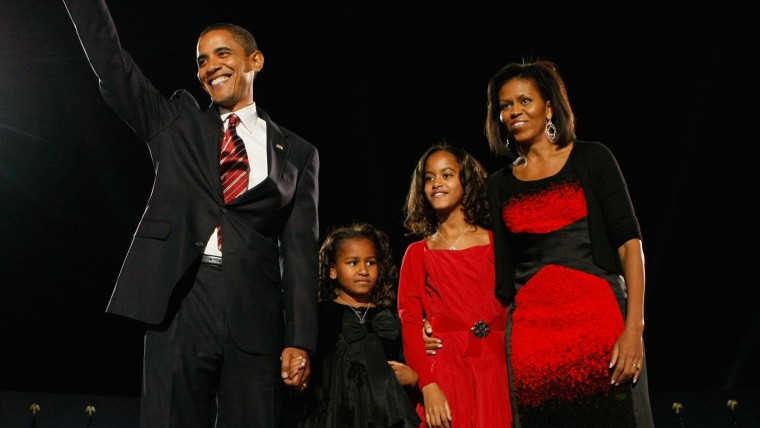 This month, Sasha Obama, now 15, and her big sister, Malia, 18, leave the White House as sophisticated teenagers who have grown up on the world stage.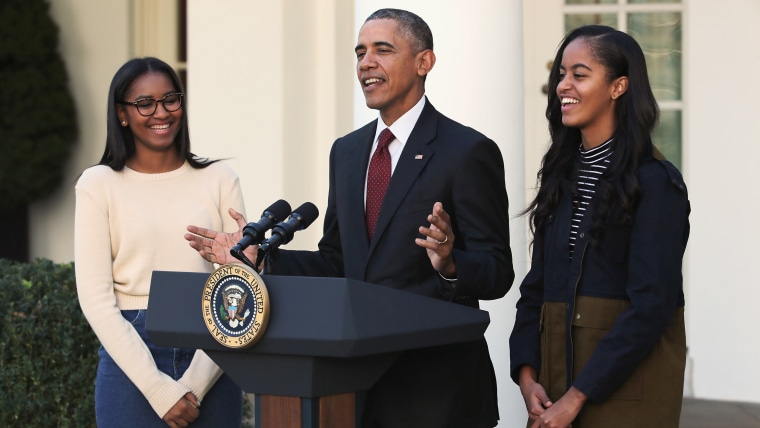 Journalists for the most part adhered to the wishes of the president and first lady to keep a respectful distance from their daughters, refraining from photographing them at their school, soccer games and other events sanctioned as off-limits.
Many Americans still have no idea what either of the girls sound like, but intermittent photographs of them over the years have provided the public with regular glimpses of their growth into young ladies.
Here's a look at some of their more well-chronicled moments of their time as the nation's first daughters:
You rocked it, Dad!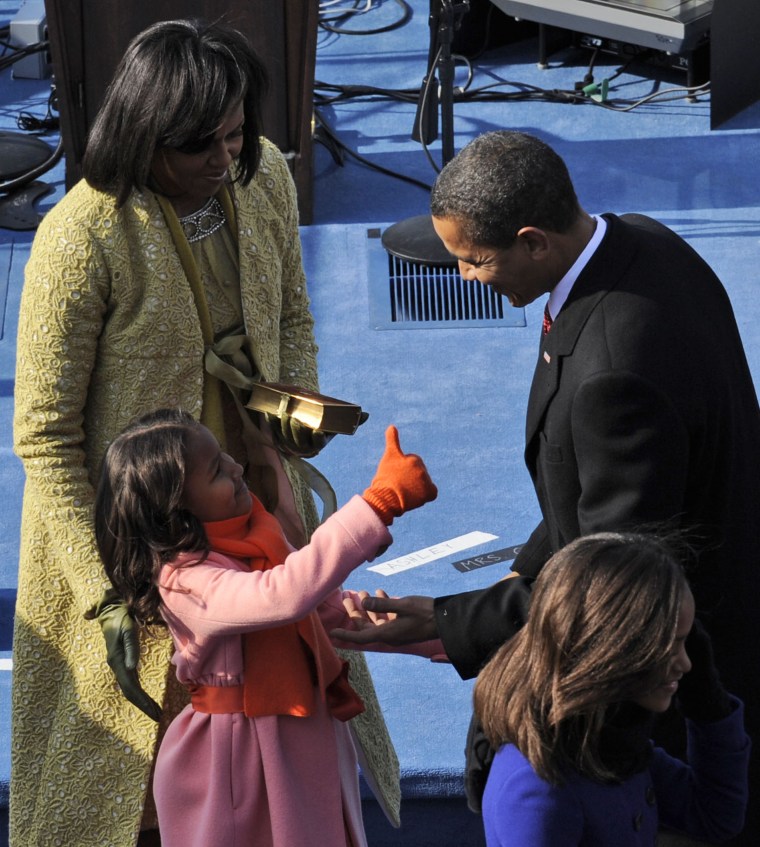 Sasha, then 7 and the youngest child to live in the White House since John F. Kennedy, Jr., famously gave her father a thumbs up after he took the oath of office as the nation's 44th, and first African American, president of the United States.
Presidential pup
During his November 2008 victory speech, President Obama told his daughters: "You have earned the new puppy that's coming with us to the White House."
A few months later, a Portuguese water dog named Bo joined the Obama family.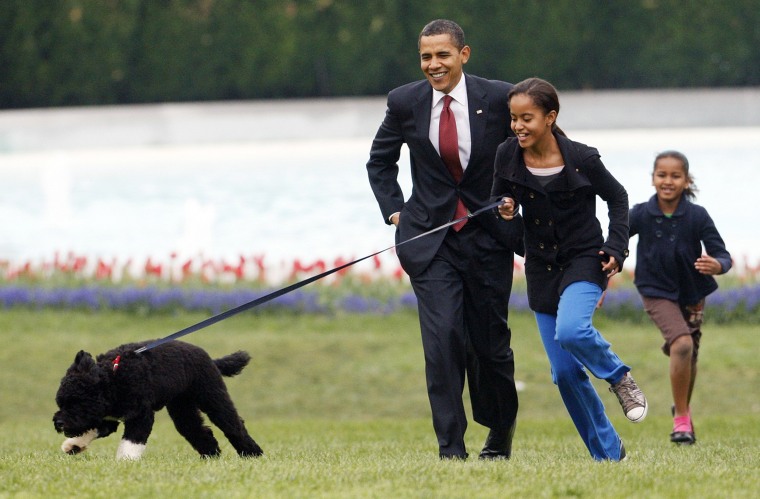 Bo was a present from the late Massachusetts Sen. Ted Kennedy. The pup was joined years later by his sister, Sunny, whom the Obamas adopted in 2013.
RELATED: First dogs Bo and Sunny help deck the White House halls for the holidays.
Pardon me
In the early years, Malia and Sasha seemed amused by the centuries-old tradition of the pardoning of turkeys every Thanksgiving season.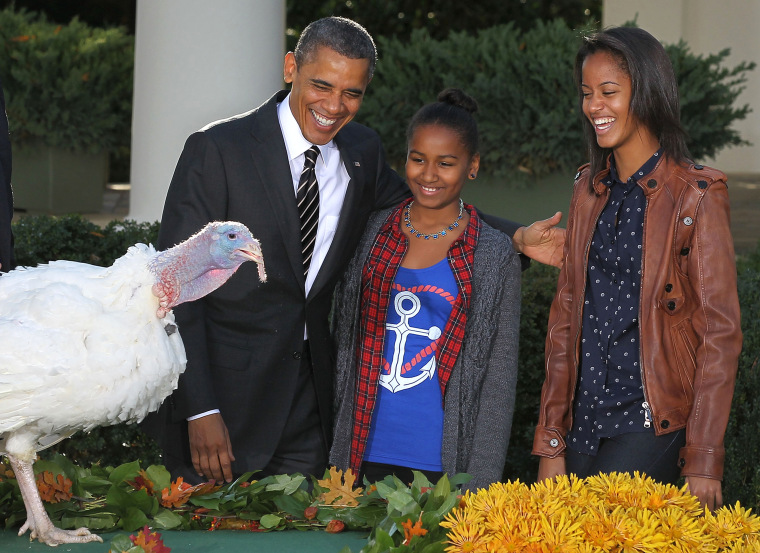 But as they got older, so did their dad's pun-filled jokes.
The girls skipped out last November in what would be their father's final turkey pardon as president and were replaced instead by their younger, ahem, more game, cousins.
WATCH: President Obama breaks out the dad jokes at his final turkey pardon
"Thanksgiving is a family holiday as much as a national one, so for the past seven years, I've established another tradition: embarrassing my daughters with a corny-copia of dad jokes about turkeys," Obama said at the time, explaining why his daughters were no-shows.
"Malia and Sasha, by the way, are thankful that this is my final presidential turkey pardon. What I haven't told them is that we're going to do this every year from now on," he continued. "No cameras, just us, every year. No way I'm cutting this habit cold turkey."
Say 'cheese'
They may have 24-hour Secret Service protection, but Sasha and Malia Obama grew up as typical teenagers in numerous other ways.
Like taking selfies to pass the time during a lull in the 2013 presidential inaugural parade. Because who wouldn't?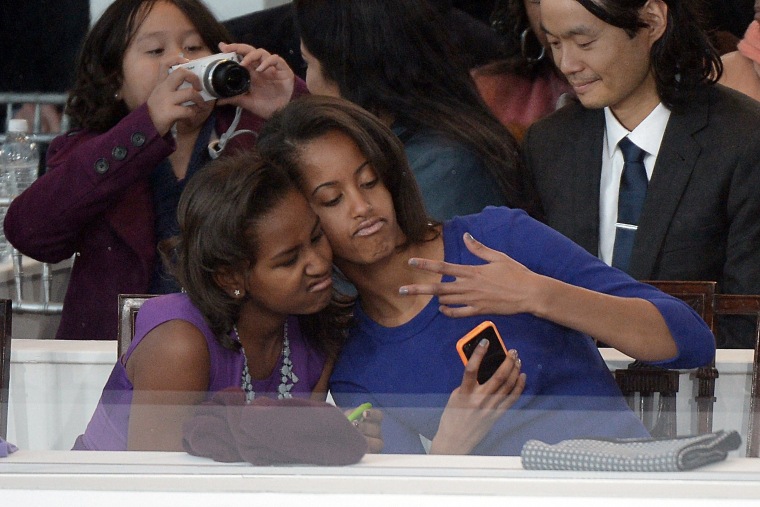 Globetrotters
The two sisters have traveled the world, usually accompanying both parents on official visits abroad. But in 2011, when their mother took a trip to South Africa sans husband, the girls went along and were treated to a meeting with the iconic former president Nelson Mandela at his home in Johannesburg.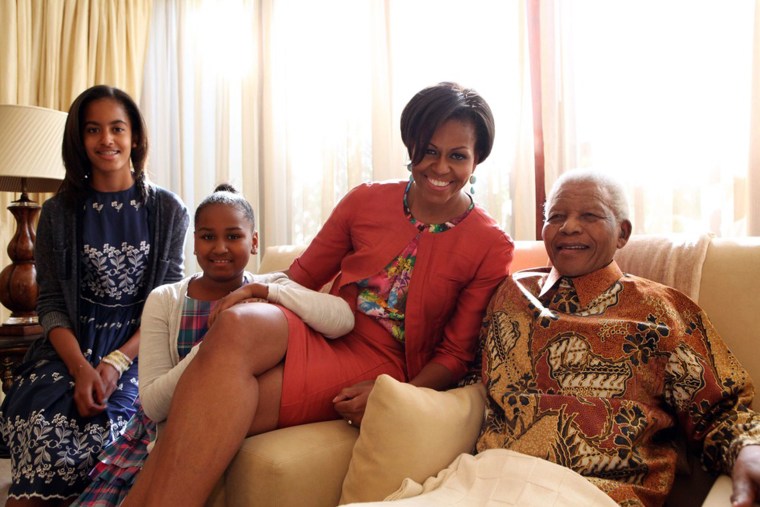 They again traveled with their mother a few years later, this time to China during a week-long goodwill tour that focused on cultural and educational exchange but allowed for a few personal moments, and breathtaking images.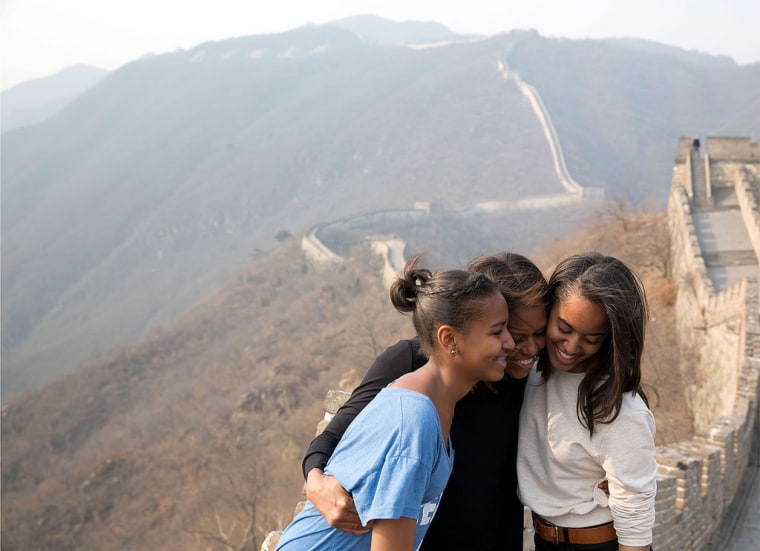 Glamour girls
The sisters had to wait until their final year of living at 1600 Pennsylvania Avenue before they finally got invited to sit at the adult table, so to speak.
Malia and Sasha attended their first black-tie gala last March during the White House state dinner held in honor of Canadian Prime Minister Justin Trudeau.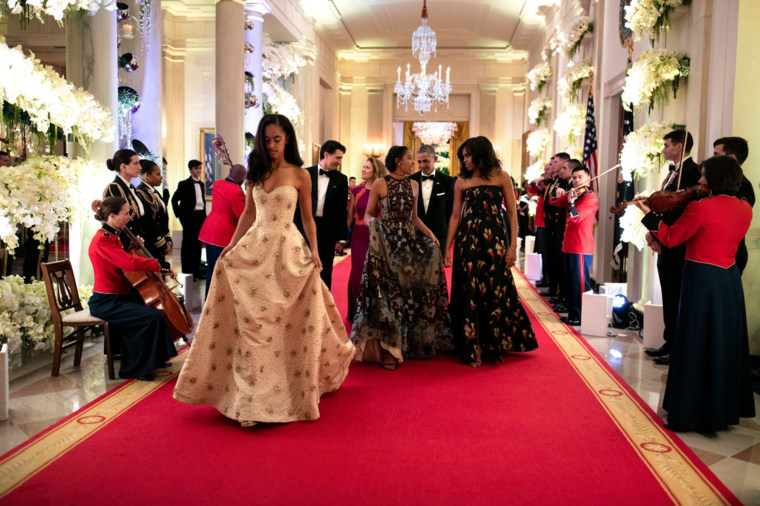 The evening led to the second "thumbs up" moment for the sisters, this time from Malia as she sweetly encouraged Sasha during a fangirl moment over actor and dinner guest Ryan Reynolds.
MORE: Thumbs-up! Malia Obama adorably encourages sister Sasha in meeting with Ryan Reynolds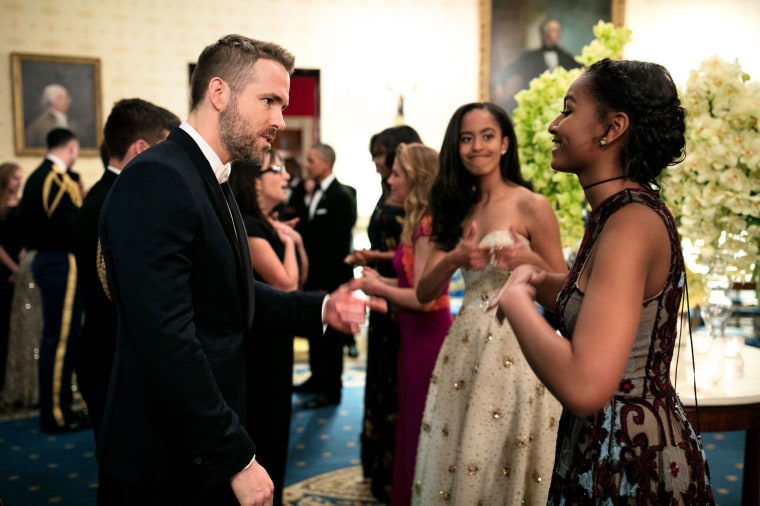 The moment struck a chord with many who have put themselves in the exact scenario as Sasha.
When Sasha and Malia move out of the White House, the home they have known for the past eight years, they won't be moving far away. The Obama family will stay in Washington for an additional year so that Sasha can finish high school. Malia, who graduated last spring, is currently on a gap year and will head to Harvard in the fall.