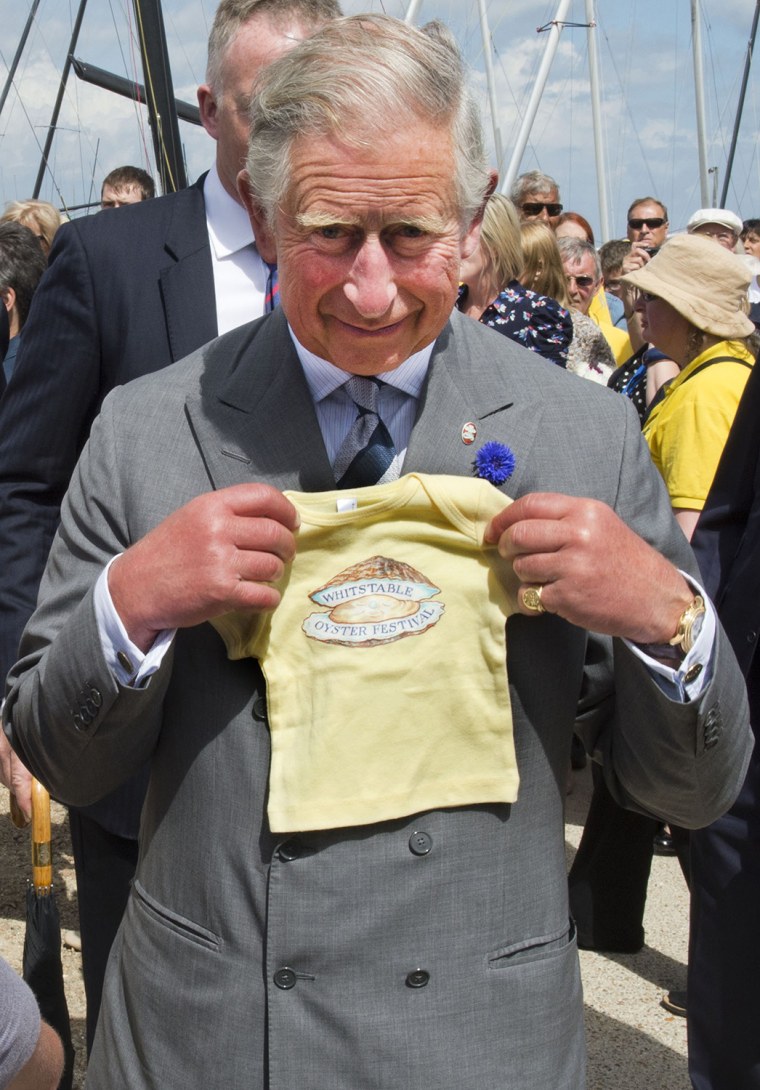 A week after the birth of the new royal heir, a beaming Prince Charles continues to play the role of proud grandpa to well-wishing fans.
On Monday, a group of spectators greeted Prince Charles and his wife, Camilla, Duchess of Cornwall, at the Whitstable Oyster Festival in Kent, England. The prince slurped up a few shells for the camera and graciously accepted presents for his new grandson, Prince George.
Prince Charles told the congratulatory crowd he considered George a "very good name" but expressed confidence the child would be called "Georgie in no time."
One person in the crowd presented a bright yellow baby shirt with the festival's logo to Charles, who held the tiny tee up to his chest.
The royal baby was born July 22 to Prince William and Kate, the Duchess of Cambridge. The new parents were seen leaving Kensington Palace last week on their way to Bucklebury to stay with the parents of the duchess.