Odds are, the newest heir to the throne, the soon-to-be born first child of Prince William and Duchess Kate, will be a seven-pound brunette named Alexandra who will make her arrival on July 17.
At least, that's what thousands of Brits are betting on.
Hoping to cash in on the royal baby craze, gamblers have placed wagers on everything from the gender to the baby's name, hair color and even which parent will be holding the child when the family leaves the hospital. There are even bets on whether Kate is "too posh to push" — whether she'll have an elective C- section or not.
Every element surrounding the birth of the royal baby has a statistic and price tag in the United Kingdom, where the tradition of gambling on the royal family dates back for generations.
"Anything that anybody asks for, we will endeavor to try and price it up," said Gary Burton, public relations betting manager for Coral, one of three major British bookmakers, with more than 1,800 betting shops. "The royal baby is the biggest thing going on right now."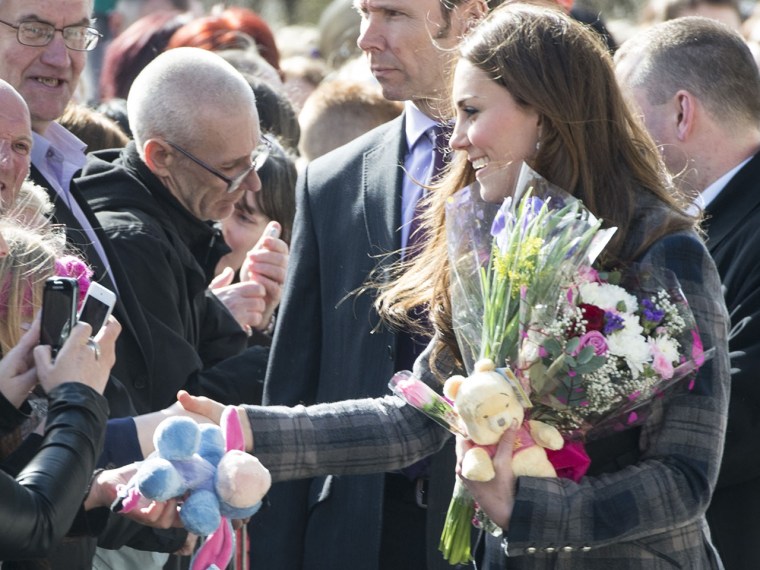 Before the royal baby announcement, bets had centered on the 2011 royal wedding. People put money down on the month, the location, even the words that would be said at the ceremony. Wagers on when the couple would begin producing offspring quickly followed. When Kate's pregnancy was announced in Dec. and she was hospitalized for severe morning sickness, rumors surfaced that she was expecting twins — and a new betting category emerged.
Then, came the slip of the tongue heard around the world. In March, the duchess thanked a well-wisher who had given her a teddy bear. Kate reportedly said, "I will take that for my d…" before stopping herself abruptly.
The general public pounced on the "d" to indicate the new heir to the throne would be a daughter, and the betting market grew so heavily lopsided that one of the largest U.K. bookmakers, William Hill, suspended all bets on gender.
Last week, however, palace officials said the royal couple truly did not know whether they were having a girl or boy. They also announced that Kate opted to have a "natural" birth, rather than scheduling a planned Caesarean.
That news suspended William Hill's "too posh to push" market, although they have yet to pay out the category since Kate could still end up having with a C-section.
Payouts vary according to who's taking the gamble, said Rupert Adams, a William Hill spokesman. Generally, there are three different sets of people placing bets.
First, there are the royal watchers who spend countless hours examining historical records. Then there's the group of individuals who like to make bets and have some fun with it at the local pub. The third group places multiple bets, such as on the baby's name — and then covering 10 or 15 names each for small amounts.
Burton said bookmakers don't like to take too large of a bet because of fear that the person placing the bet has inside information.
"If somebody walks into a betting shop close to Buckingham Palace and asks for $10,000 on [the child] being a female, you'd get a little bit worried," he said.
Names are the hottest topic to bet on at the moment. Alexandra appears to be the current 5 to 2 favorite, according to both Coral and Walter Hill. But Charlotte has climbed up the charts and now runs neck-in-neck with Elizabeth and Diana, although all three are a distant second place at 6 to 1. The leading boy's name is George, but he's only a 12 to 1 favorite. Louis and Philip are very distant second and third among boy names.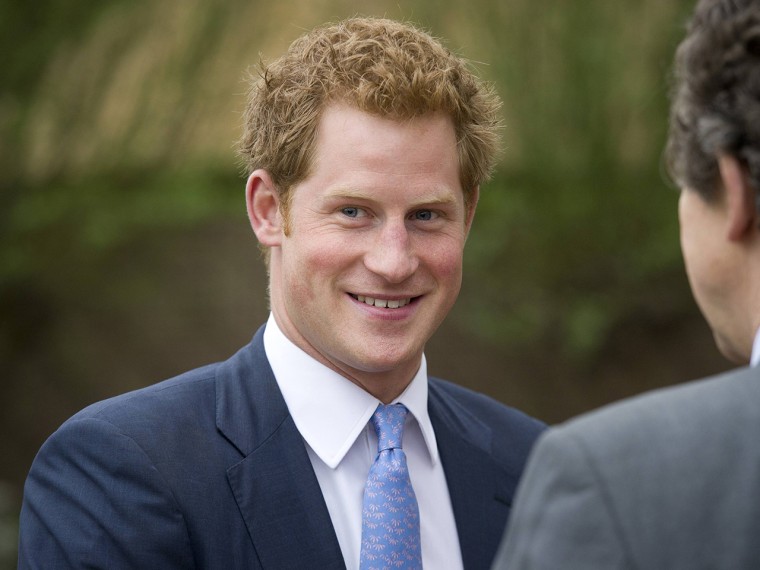 "They're sure it's a girl, and therefore they're backing any girl names," Adams said. "We've got so many names on the list. We're prepared to offer a price on any name anybody comes to us with."
Bets also have been placed on what color hair the child has. Although the child is favored to have brown or blonde hair, some have boldly wagered the baby will take after flame-haired Uncle Harry, although there's only a 5 to 1 chance of that occurring.
Other bets include how much the baby will weigh (a nudge over 7 pounds is the running favorite), the time of day the baby will be born — down to the exact hour — and the actual date, with people gambling anywhere from the last few days of June through early August.
Even though gambling is often considered a bit unsavory in the United States, betting on the royals, or on American trivia like "American Idol" winners or, until recently, the birth of Kim Kardashian's first child, is quite commonplace in Britain.
During the Royal Ascot horse races, people placed daily bets on even trivial things — like what color hat Queen Elizabeth would wear. "We had blue, yellow, apricot, pink and so on," Burton said. "Genuinely, people like to bet on these things."
In the States, betting rules vary by state.
"Most other states except Utah and Hawaii now have some form of gambling, whether it's lottery, casinos, or horse racing or sports pools," said A.G. Burnett, chairman of the Nevada State Gaming Control Board.
Most State-side betting, however, normally falls into the sports betting arena, which is highly regulated, he said. It would be difficult to accept bets on the royal baby because officials would have to implement numerous monitoring efforts to ensure standards are met.
However, perhaps more than any other factor, there just isn't the same kind of interest in the States as there is across the pond.
"If there was a demand for it, we'd certainly look into it," Burnett said.
From the moment the royal couple announced in December 2012 that they were expecting, the world has been captivated by Kate's many maternity looks.