Taking inspiration from women in literature, film and street art, designers are interpreting iconic femininity with rich palettes, boyfriend jackets and tailored silhouettes this season in their fall/winter 2009 collections at New York Fashion Week.
Erin Fetherston says her collection was inspired by the female lead in "Romeo and Julet."
"It was always my favorite play and for a long time I always wanted to take a romantic icon and make it work in a modern context," she told TODAYshow.com in a recent interview.
Fetherston, who recently created a limited-edition collection for Target, said her new collection held an "ethereal, whimsical quality."
Dark, rich colors — rose red, forest green and purple with gold accents — mark the collection. Fetherston also drew from the "boyfriend jacket" look that surged in popularity this past season with a longer, tailored version of a tuxedo jacket that's decidedly feminine.
Meanwhile, Amanda Bupp, visual manager of creative services at Calvin Klein, said she was looking forward to seeing closely tailored silhouettes, "really constricted, corsets" and "gothic trends."
As for material, Bupp said she expected to see "maybe some plaids, heavy material — tucked, pulled and pleated — that sort of thing," with "reds and turquoise" dominating.
"I'm really obsessed with Marie Antoinette," she said.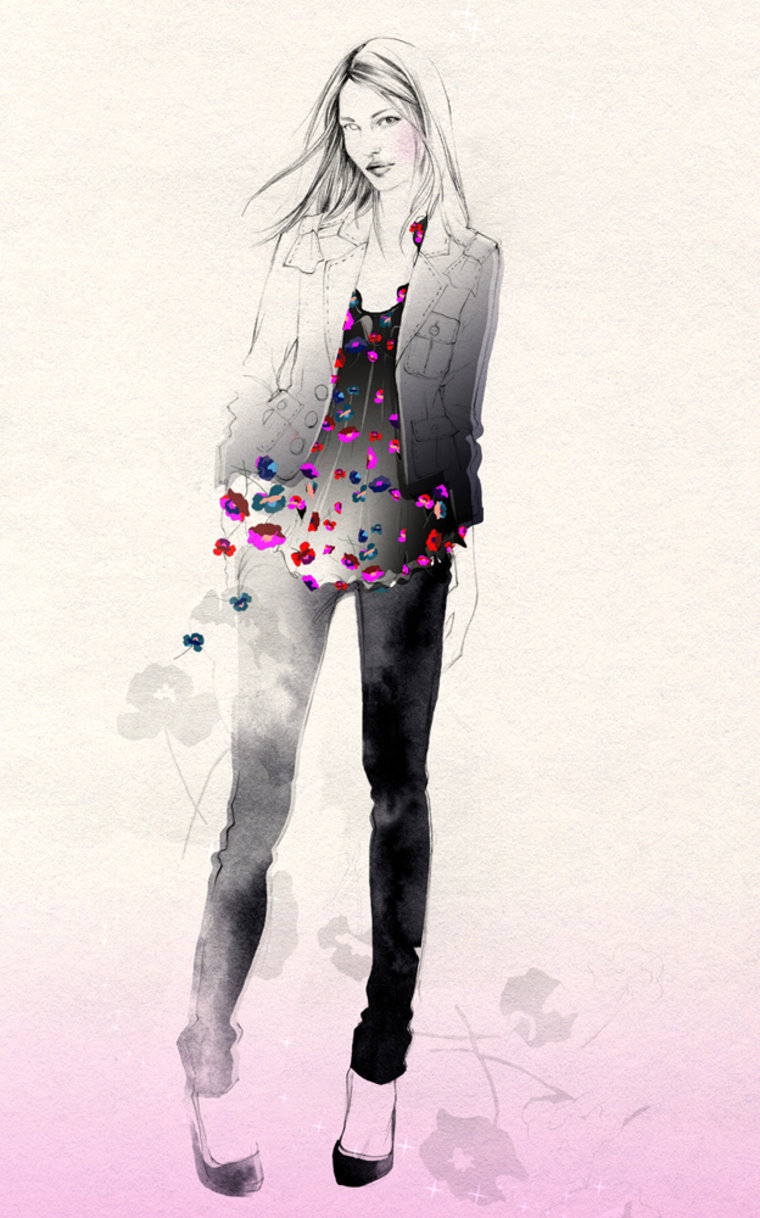 The collection's 36 fitted looks span a wide range of fabrics and treatments, such as bubble skirts, wraps and a horse-skin top with an alligator-skin texture. It also employs silk, satin, sequins, lace and jersey cotton.
"The real application of the clothes, all together, tell a story," said designer Valdemar Iodice.
He added that inspiration for his fall line, which employs large, deconstructed prints, came from the book "Graffiti Woman! Graffiti and Street Art From Five Continents."
Other first-timers at the tents in Manhattan's Bryant Park this season include 3.1 Phillip Lim, Hervé Léger by Max Azria, Araks, Mara Hoffman and Malan Breton.
Breton, a "Project Runway" contestant from the third season, now stars in "The Malan Show" that debuted Wednesday on Bravo.
'Ladylike trends'Breton said he drew inspiration for his fall line from Jacques Demy's "Les Parapluis de Cherbourg(The Umbrellas of Cherbourg)."
"The brilliance of color, the beauty of its star Catherine Deneuve, the music and the way it assembles something so powerful — an emotion impossible to explain," he said.
Rebecca Taylor — whose fall line comprises "languid floral dresses, layers of lace and luminous chiffons … highlighted with found beaded objects" — said the inspiration behind her collection was "the fragility of loved, stored away clothes and the romance of stepping into another time … a reflection of a girl delving into her grandmother's dress-up box."
"I think the ladylike trends are going to continue — chiffon, florals, luxurious deep grays and golds," said Tracy Taylor, fashion director at Marie Claire magazine.
At the same time, designers will likely borrow from menswear looks, taking tuxedo jackets and making them feminine.
"It's not 'Annie Hall,'" she said, citing the 1977 Diane Keaton role that put rolled-up suit-coat sleeves and men's ties in the nation's style consciousness and in women's closets.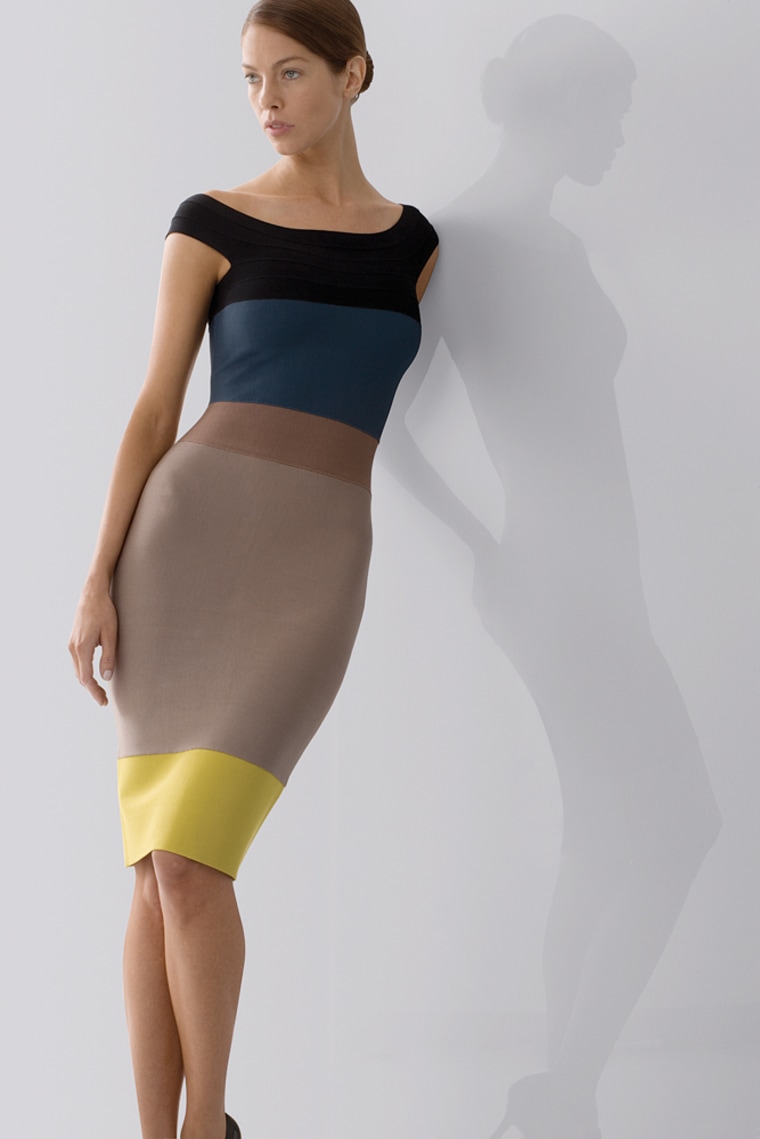 "Architectural, sharp styles" are expected to make a strong showing, said Helen Job, director of content, East Coast, for the Worth Global Style Network, a trend forecasting company.
Job said traditional men's tuxedo jackets, recast with elongated silhouettes and "shark-fin" shoulders will dominate next season.
"They're not the shoulder pads of the '80s," she said. "There are new ways of accenting the shoulders."
Also headed for stores will be "oversized, huge padded jackets" and "blanket coats," as well as "a lot of gray," powder pinks, "really, really sharp red,"and violet blue, she said, noting that Pantone, the color experts, designated "Blue Iris" as Color of the Year last month.
Consumers should see more "barely-there fabrics" and a trend toward organic cotton — "although synthetics may actually be more 'green'" — and can say goodbye to skinny jeans and low-waisted pants, Job added.
"Plaid is sticking around for another season," she said. Likewise leggings, pencil skirts, cardigan coats and reinterpretations of the "boyfriend jacket" won't be going away anytime soon. "These are the new classics, the future classics."
The neon hues that appear to have been making a comeback in outerwear over the past few seasons aren't likely to extend past the youth market.
"We're not expecting to see that this season," Job said. "Maybe I'm just hoping I won't."