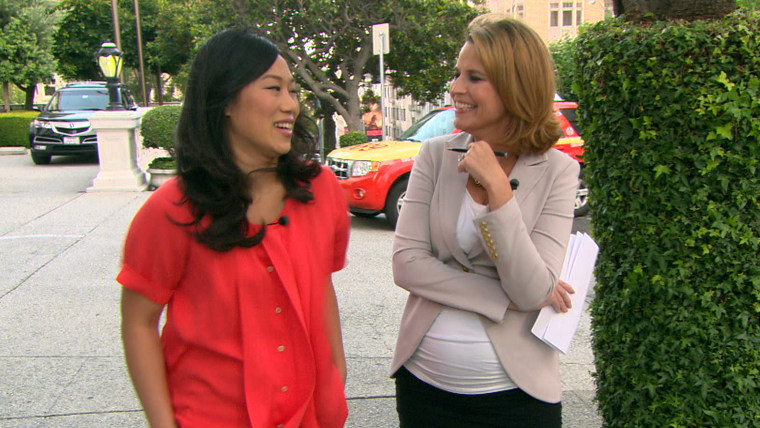 Facebook founder and CEO Mark Zuckerberg and his wife, Priscilla Chan, will donate $120 million to help improve Bay Area public schools through their education foundation, Startup: Education, the couple announced Friday on Facebook.
In her first-ever TV interview, Chan told Savannah Guthrie she and her husband felt it was important to invest in the school system where they live, work and volunteer.
"We live in Palo Alto, which has, fortunately, one of the greatest school districts in the country," she said in the interview, which airs Friday on TODAY. "But right next door, actually within walking distance of our home, is East Palo Alto that has a K-8 system that has a lot of unmet needs that the public school district is struggling to make up the difference for at this time."

Awww! See pics of the power couple's adorable sheepdog, Beast 
The money will be distributed over the next five years to provide educators with resources to help spark innovation inside classrooms and support students in underserved neighborhoods. The first $5 million will go toward upgrading technology and improving Internet access in high-need schools in the San Francisco Unified School District. 
Meet Priscilla Chan: 10 things we learned about Mark Zuckerberg's wife
In addition to improving classroom technology, the donation will help eighth grade students transition into high school and leadership training for teachers and school administrators. Money also will go toward improving existing charter schools and developing new ones in the region.

The Bay Area education project is a personal one for the couple, Facebook said. Zuckerberg taught a weekly after-school program in the region and Chan, who attended public schools up through her high school graduation, is a pediatrician in the area. Both also have worked as volunteers on various community programs.
WATCH: Savannah's candid interview with Priscilla Chan

"Through those experiences and seeing the disparity that's in the Bay Area, our own community, where we really take a lot of pride in, we want to make this gift," Chan said. "And we want to continue to be involved in helping improve equality for all of our local kids."