Chris Thomas used to think of Facebook as just a platform to post his opinion on politics and communicate with friends. He now credits the social networking service with saving his life.
The 28-year-old was diagnosed with limb-girdle muscular dystrophy nine years ago and has been constrained to a wheelchair ever since.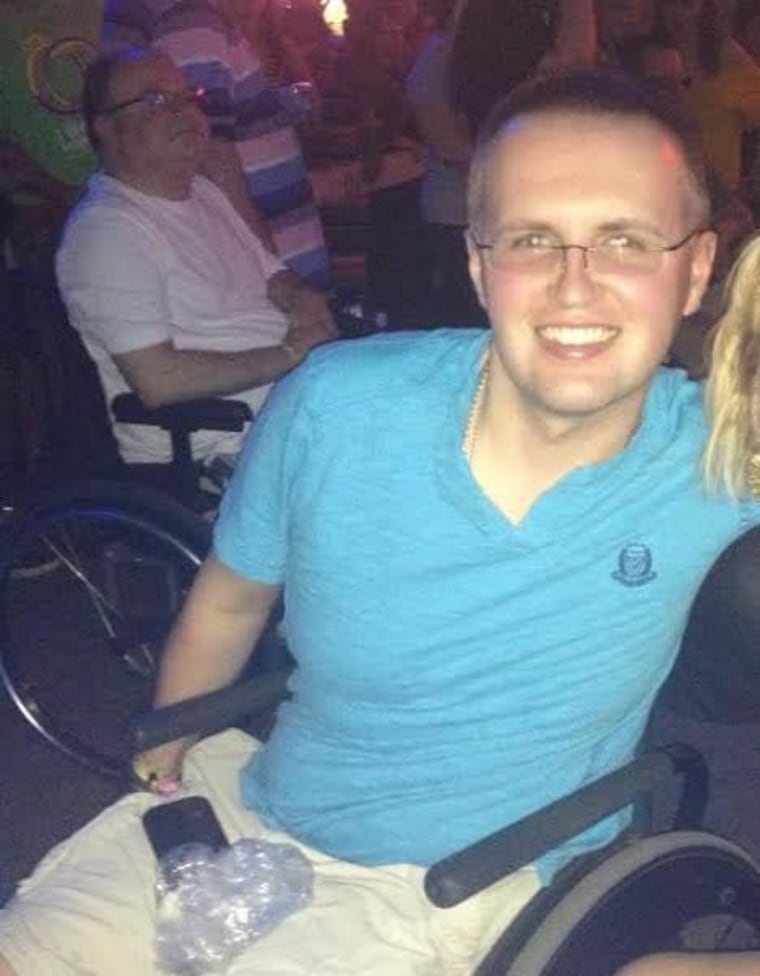 On July 15, Thomas was getting ready for bed in his Pittsburgh apartment, which is handicapped-accessible and has a guard on duty 24/7, when a shelving unit still in its box fell onto his wheelchair and tipped him over, causing him to fall and hit the back of his head.
After waking up from a few minutes of blacking out, he realized he couldn't reach the string used to get the guard's attention.
RELATED: How Facebook saved my son's life
His phone was nearby and had the Facebook application conveniently open, so he posted an incoherent status update that immediately got his friends worried — even some he hadn't spoken to in years.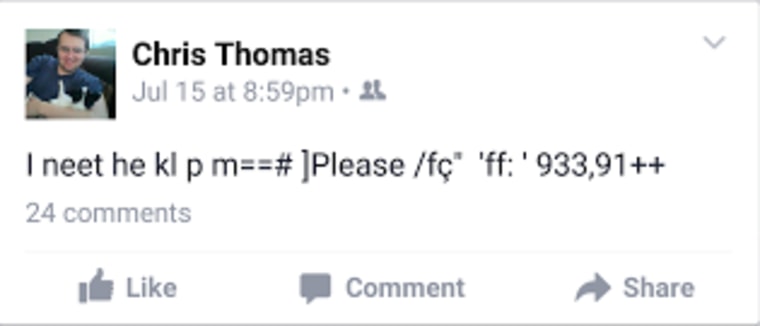 "It was crazy, friends from six different states who didn't know each other were connecting with each other to get me help," Thomas told TODAY.com. "Now that's the power of social media! You literally have hundreds of people at your fingertips."
Eight minutes after the status went up, an old theater friend from his days living in Maryland, Leah, got in contact with Thomas' friend Brad. His ex was in the neighborhood and swung by his place too, and before you knew it there were 12 Facebook friends in his apartment, along with the EMT, who took him to the hospital.
They showed up to the rescue at the perfect time. Minutes before they arrived, Thomas thought he was going to have a panic attack, which he often suffers from due to post-traumatic stress disorder -- a condition, he said, that correlates with his disability -- but he's doing better now.
"It felt good to know that my friends, even those I haven't spoken to in a while, have my back," Thomas said. "Them all coming together like that... I would've never imagined it."