Fifty years later, Mary Ellen Ford still gets choked up thinking about the day the Dr. Martin Luther King Jr. was assassinated in the hotel where she was working.
"I never even talked about it because I do — I get so emotional," a tearful Ford told TODAY's Craig Melvin about that day, April 4, 1968.
Ford was 21 at the time, working as a cook and waitress for the Lorraine Motel in Memphis, Tennessee. She was inside the kitchen when the gunshots rang out.
"At first I thought it was firecrackers, you know? People were shooting off firecrackers," she said. "Then we all ran outside to see what was going on and he was laying on the balcony."
In a photo by Joseph Louw that captured that scene just moments later, King's associates point from the second-floor balcony up toward the sound where the gunfire originated. Below them, a small crowd gathers. Ford was in that group of shocked onlookers, her arms crossing her body. Her housekeeping cart is in the foreground of the photo.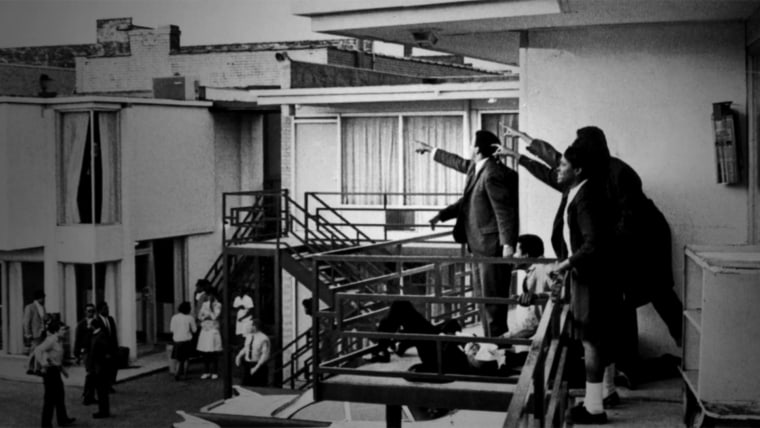 "I'm standing there. I'm just dumbfounded. Shocked. Like, 'What just happened? This don't happen here. This is not OK,'" she recalled while getting emotional at the memory.
Until recently, Ford kept quiet about that day aside from telling a few of her closest family members. She also described the scene to police officers, who identified her in their log as Witness No. 43.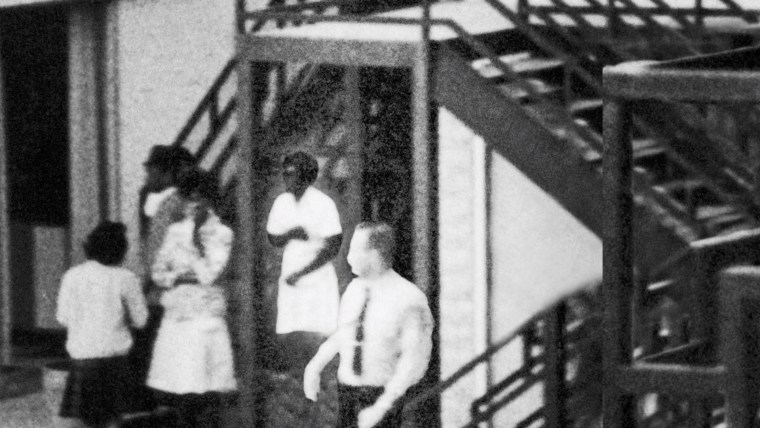 Ford worked at the time for Walter and Loree Bailey, owners of the Lorraine Motel, considered a safe place to stay in the segregated South for prominent black musicians, including B.B. King, Aretha Franklin and Isaac Hayes.
King was visiting Memphis at the time to address a strike by the city's sanitation workers.
"Mr. Bailey would be running around, 'Get this room straightened up because Dr. King is coming!' He just wanted to make sure everything was perfect," she said.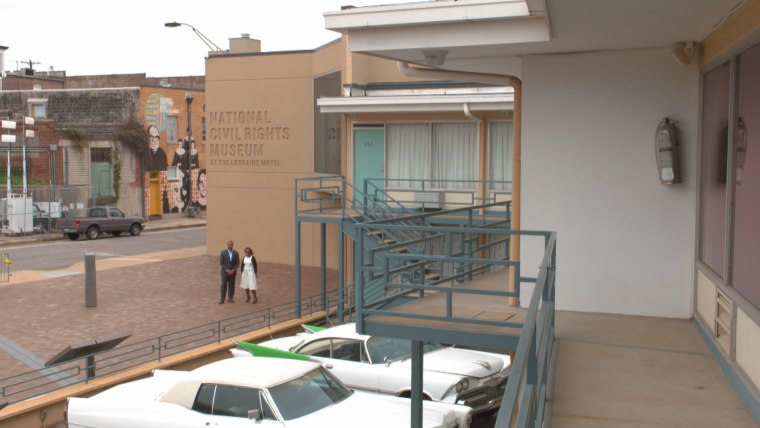 Ford caught glimpses of King as he came and went from the motel, and on one occasion even delivered food — a tray of hamburgers — to him and other civil rights leaders who gathered with him in his room.
The evening of April 4 sticks out in her mind for two tragic reasons. In addition to the assassination that shocked the entire nation, Ford also lost one of her beloved bosses, Loree Bailey: She suffered a stroke on the same day and died days later.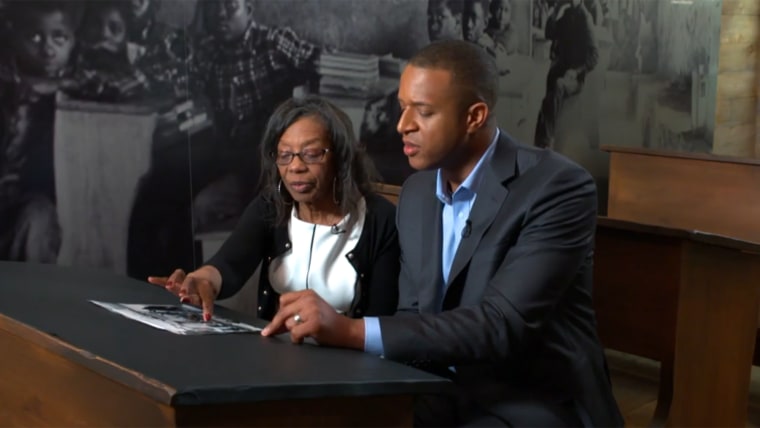 Ford stayed at the motel under lockdown for three days following King's assassination as police investigated the scene. She then stayed silent for the next five decades about what she saw that day, letting other witnesses share their stories about King's final moments.
Even her own brother didn't know she was in a widely distributed photograph until just a few years ago. That's because the memories of that time still get her emotional even now.
"I grew up (that day) because it was something I'd never seen before," she said.