/ Source: TODAY contributor
In the wake of a brutal attack by a pet chimpanzee on a Connecticut woman, people are asking what went wrong. But that, a wildlife expert says, is the wrong question.
"What we should examine is, 'Should people be keeping chimpanzees at home?' " wildlife biologist and Animal Planet TV host Jeff Corwin told TODAY's Matt Lauer Tuesday.
Corwin was on to talk about chimpanzee behavior after Monday afternoon's rampage by Travis, a 15-year-old chimpanzee that had been raised as a human since he was 3 days old. Once the star of TV commercials, Travis lived with his owner, Sandra Herold, 70, in her Stamford, Conn., home and was by all accounts totally socialized to living with humans.
The 200-pound chimp was toilet trained, bathed himself, drank wine from stemmed glasses, went for rides around town with Herold, and could even log onto the Internet to look at pictures on her computer.
"This animal was raised literally as a family member," Stamford Mayor Dan Malloy told NBC News.
Savage attack
But Travis was acting "rambunctious" Monday afternoon. Herold reportedly said she thought it may have been a reaction to medication he was taking for Lyme disease. She gave him some tea with Xanax in it, but the potion failed to calm the animal down. Herold then called a friend well known to Travis to come over to help calm the chimp down.
But when Charla Nash, 55, arrived, Travis savagely attacked her, latching onto her face and refusing to let go. The two women and the chimp were outside at the time of the attack, and Herold ran into the house to get a long butcher knife. She came back and stabbed Travis multiple times. When that didn't stop the attack, she hit him with a shovel.
Unable to get the chimp off her friend, who was bleeding profusely, she ran back in the house to call 911, according to Stamford police. Police were able to escort EMS technicians to Nash, who was transported to an area hospital in critical condition.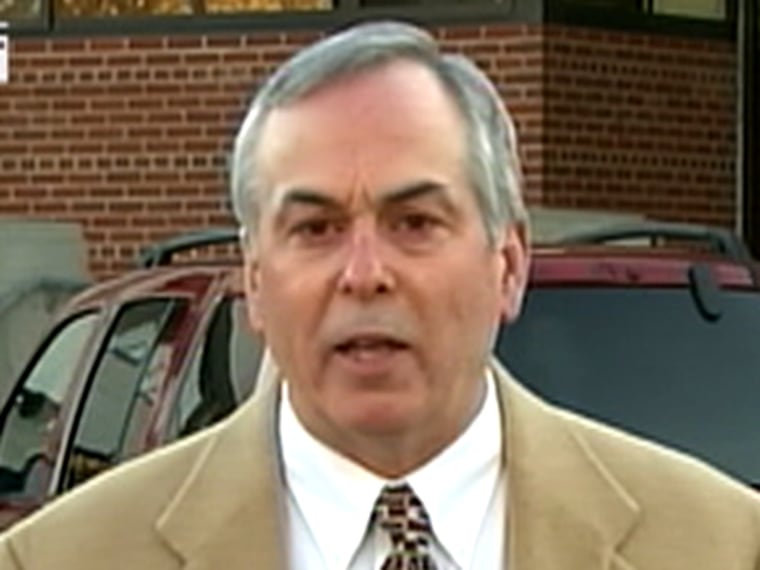 "It was a very serious attack. She suffered a tremendous loss of blood, terrible facial injuries, body injuries and hand injuries," Stamford Police Capt. Richard Conklin told reporters.
A policeman shot Travis multiple times when the chimp opened the door to the officer's cruiser and started attacking him. The mortally wounded chimpanzee retreated to his room in Herold's house and died.
Highly evolved, but wild
Corwin, speaking via satellite from Boston, told Lauer that we tend to feel great affinity for chimpanzees, which share 98 percent of their DNA with humans. But grown chimps are enormously powerful animals, far stronger than humans of the same size, and they live by their own rules.
"These creatures are wild, and the violence that was exhibited by this chimpanzee is not unknown to wild chimpanzee society," Corwin said. "Chimpanzees are highly evolved primates, but the truth is, these animals live in very complex societies in Africa. It's not uncommon … that a chimpanzee will react to another over territoriality — even kill another chimpanzee."
Although portrayed as peaceful vegetarians, wild chimpanzees do hunt and kill other animals — including human babies — for food.
Corwin said that people can be fooled by the level of sophisticated socialization a chimp raised in human society can show.
"He could have many, many years and many, many moments of great quality and wonderful character — and you have just one bad moment," he told Lauer.
Previous incidents
Travis had had one other moment. In 2003, while the animal was riding with Herold in an SUV, another motorist threw something through the window at him. Travis jumped out of the car and for the next two hours totally tied up traffic on a busy road while police tried to get him back into the car. At the time, his behavior was described as playful, and he never got violent.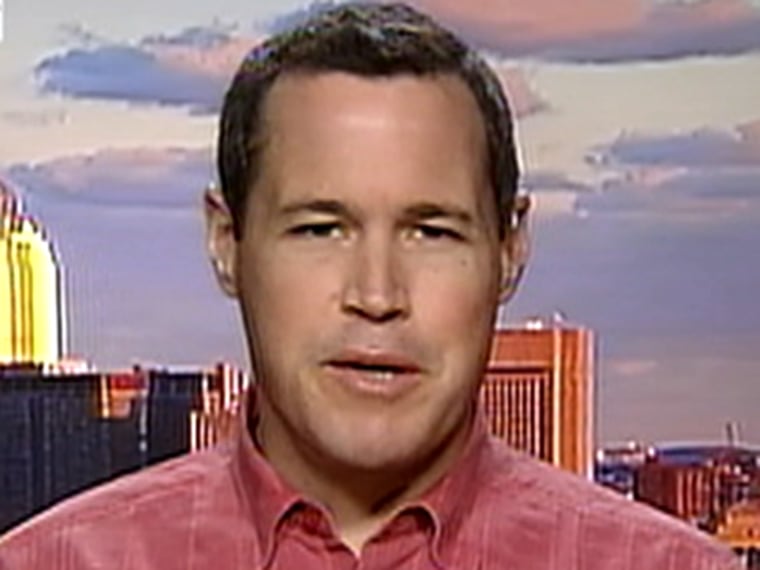 But the violence exhibited by Travis is not unheard of. In 2005, two chimps in California that were also supposedly tame escaped and severely mauled a man.
Corwin noted that chimpanzees are endangered in their native Africa, and the United States has strict laws governing private ownership. Connecticut now has strict licensing laws regulating ownership, but the laws were passed after Herold acquired Travis and did not apply to her.
Wildlife experts spoke as if it were only a matter of time before Travis snapped.
"They just get too big. They get too strong," animal trainer Keith Bauer told NBC News. "If you've got them at home, it doesn't matter how long you've had them, how much time you've put in with them, they're gonna blow."