Former Marine Sgt. Brendan O'Toole is nearing the end of a journey that has taken him 3,600 miles across the United States — on foot.

The son and grandson of veterans, O'Toole made a boyhood vow to himself during the Sept. 11 attacks to follow them into military service. Years later, he was convinced to join the Marines by an older teammate on his summer club lacrosse team who had just enlisted. A year after that, on the eve of O'Toole's first deployment, that buddy returned from Iraq a different person.
"His job was to handle mortuary affairs — picking up the body parts that are blown up from IEDs," O'Toole told TODAY.com, employing military shorthand for improvised explosive devices. After struggling with post-traumatic stress disorder, his friend eventually overdosed on his prescription medication.
The tragic loss of his mentor inspired O'Toole to raise awareness about the struggles of veterans from Iraq and Afghanistan. So, during his final months of active service at Marine Corps Air Station in Cherry Point, N.C., he began training for the Run for Veterans: a 3,600-mile odyssey from Oceanside, Calif., through Washington, D.C. to Portland, Maine that started on Nov. 11, 2012, and will end on the same date next month — Veteran's Day.
"Ever since we were in high school, he seemed to have this odd desire to run across our country," O'Toole's twin sister, Micaela, said. "He always said to me, 'I love this country so much that I want to run across it!' So I'm glad that he followed through with what he said. I'm glad that he is fulfilling that dream."
Traveling with three young support staff and a donated RV from the local Toyota dealership in his hometown of Alexandria, Va., O'Toole runs 12 to 15 miles a day, meeting with vets, students, friends and fans along the way. "We picked running as the perfect delivery method, because you don't go too fast through these towns," he explained. "We actually get out there and talk to people—why we're here, the issues veterans face, and what they can do to support [veterans.]"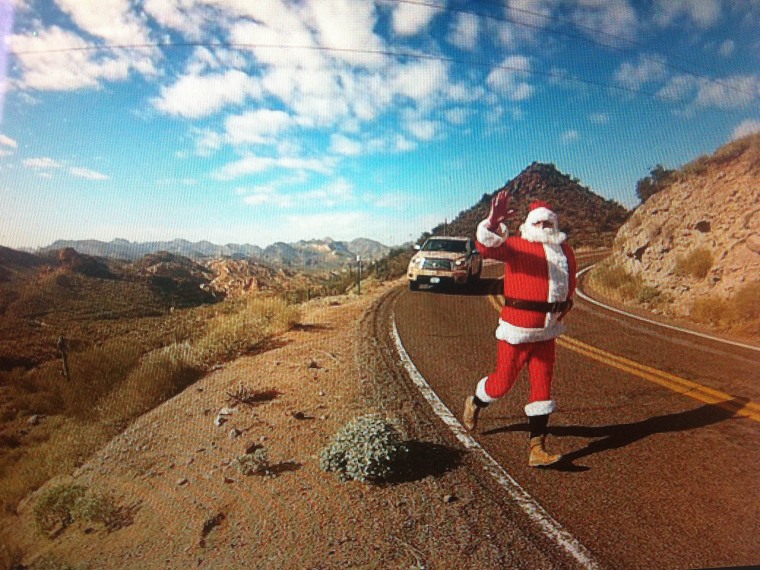 O'Toole, 25, says that while he didn't wrestle with PTSD himself, he did experience what he calls "post-war depression." "I would say almost 90 percent of the military members I served with deal with these issues," he said, adding that while suicide, traumatic brain injuries and PTSD get most of the headlines, it is the more everyday transitions vets face that he wished more American civilians understood.

"They've accomplished such great things and we pat 'em on the back [for it], but with time, I think a lot of these guys think they're further behind than they were when they were in the military," he said. Losing the structure and support system of military life causes a lot of vets to struggle, he explains; a decision as basic as going to college is a lot more intimidating when you're alone and the oldest one in the class.
Tall and charismatic, O'Toole is an ideal poster boy for his military brothers and sisters. On TV, he talks to Elisabeth Hasselbeck with the same "Yes, Ma'am" respect he'd give a superior officer. When he spoke to TODAY.com on the phone, he was a true Southern gentleman even in the middle of his run from Central Park to Connecticut: his answers were thoughtful, and his polite Virginian drawl was filled with sincerity. Not once did he provide a hint of a political party affiliation, and he says he has no gripes about how the United States government supports vets. In fact, the only political thing O'Toole has done during his 19-state journey was to denounce the recent government shutdown.

"I wasn't [taking] any side," he said. "I just thought it was a shame that our veterans weren't allowed to go and visit the monuments that our government built for them to reflect on the friends that they lost." All he wants to do is get civilians more involved with veteran affairs, and inspire veterans themselves to get back on their feet.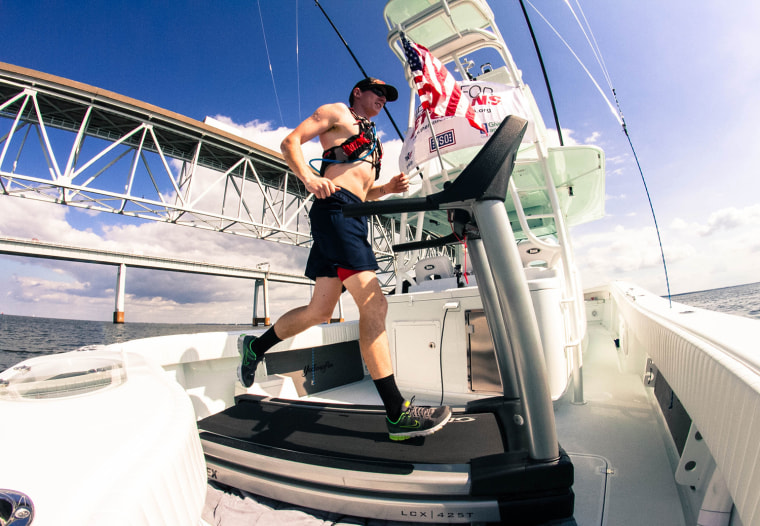 "My big thing is it's OK not to be OK," O'Toole said. "I tell that to every person who's struggled." And he sees his physical endeavor, during which he's gone through an estimated 18 pairs of Nike Zoom Structure 15s since he started, as a very literal metaphor for post-service recovery. "It almost sounds impossible when you think about it, but when you really break it down, and you take everything one step at a time, you realize that you can cover miles."

The $300,000-plus the Run for Veterans has raised so far will benefit partners like Team Red White and Blue, The USO, and Give an Hour, which provides free mental health services to vets. And the inspiration his run has created makes all the obstacles he's withstood (including an ankle injury, an attack by a rottweiler, a car crash, even getting punched in the face by a crazy bystander) worth it.

" I am extremely proud of my brother," Micaela said. "This is the happiest I've ever seen him in my life."
After Nov. 11, O'Toole says he'll return home for his first extended stay in Alexandria in six and a half years. Though he'd eventually like to go to college, maybe get a business degree, his first priority remains supporting his fellow veterans in any way he can.

"Someone told me if you have a good gift to help people out, you'd be a jerk not to use it," he said.