Erin Andrews said she was so hysterical after learning that a stalker had videotaped her naked that when she called her parents, they thought she'd been in a car crash.
"I was just stunned. I was in shock. I was embarrassed," she revealed in an emotional interview for "Sunday Night with Megyn Kelly."
"I was freaking out so much that when I called my parents, my dad thought I had been injured in a car accident because I was just screaming bloody murder on the other end."
The 39-year-old NFL reporter and "Dancing With the Stars" host endured a very public trial in her civil suit last year against Michael David Barrett, who in 2008 secretly filmed her through a hotel room peephole. Barrett later uploaded the videos online.
"One of the videos we had to watch you can hear him breathing in it. You can also hear people behind him walking, which is also disgusting," Andrews said, noting how Barrett turned the camera to catch different angles of her. "But I think the breathing is the hardest part. You can just hear him breathing."
A tearful Andrews said the experience made her "want to take about 80 showers. So gross."
Barrett pleaded guilty and was later sentenced to two and a half years in prison. Last year, Andrews won a $55 million lawsuit against Barrett and the companies that managed the Marriott hotel where the videos were recorded.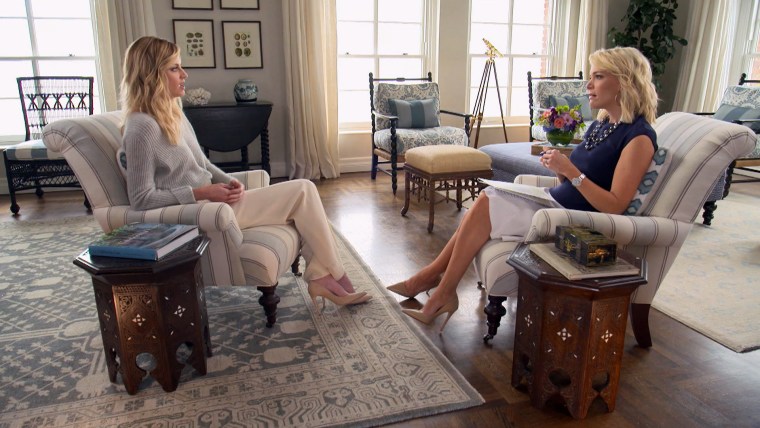 Andrews said watching the trial's impact on her parents was the most difficult part for her "because they're my rock."
Andrews also opens up to Kelly about her battle with cervical cancer. She learned about the diagnosis right after the trial had ended.
The entire interview airs this weekend on NBC's "Sunday Night with Megyn Kelly."