The Washington Monument, the towering marble-and-concrete tribute to America's first president, has re-opened after being shuttered to the public for nearly three years.
The monument shut down after a 5.8-magnitude earthquake hit the Washington area in August 2011 and caused widespread damage to the 555-foot obelisk.
But after 32 months of repairs, the huge cracks that let in daylight and pelting rain have been repaired and sealed, and the elevator providing visitors a quick 70-second ride to the top has been fixed.
"The Washington Monument is really, I think, a center point not only for this country and Americans, but all people all over the world," Caroline Cunningham, president of the Trust for the National Mall, told TODAY.
"It really is an engineering marvel," said Al Roker on TODAY Monday, after getting a sneak peek last week. "It is built the way the pyramids were. There's no reinforcing steel structure, there's no mortar used to hold this together. It is the weight of the stones that actually keeps that together."

The monument is the tallest unreinforced stone masonry structure in the world. It stands 15-feet thick at its base, but only about seven inches thick at its peak.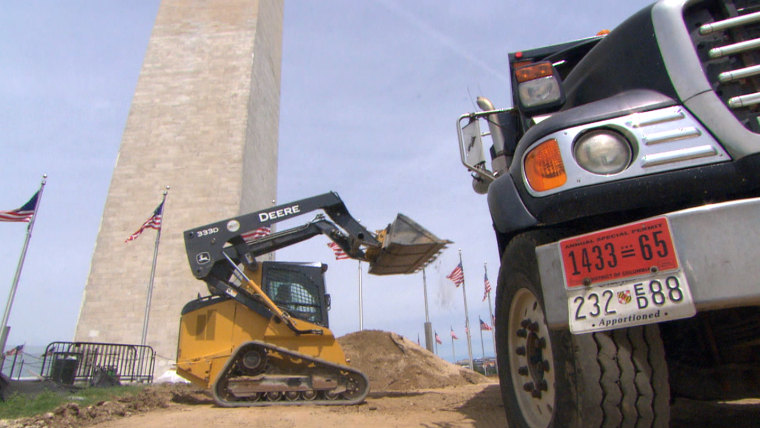 "Most of the damage was at the very top, the pyramidium, where it starts to turn, and that's the challenge in getting all the way up to the top of it," said Bob Vogel, superintendent of the National Mall.
Repairs to the monument cost roughly about $15 million, half of it paid by David Rubenstein, a billionaire philanthropist and history buff.
When the memorial first closed, engineers first conducted a lengthy inspection of each of the 9,500 stones along the exterior, as well as the 10,000 stones inside. The monument was then shrouded in special scaffolding last year as repairs began.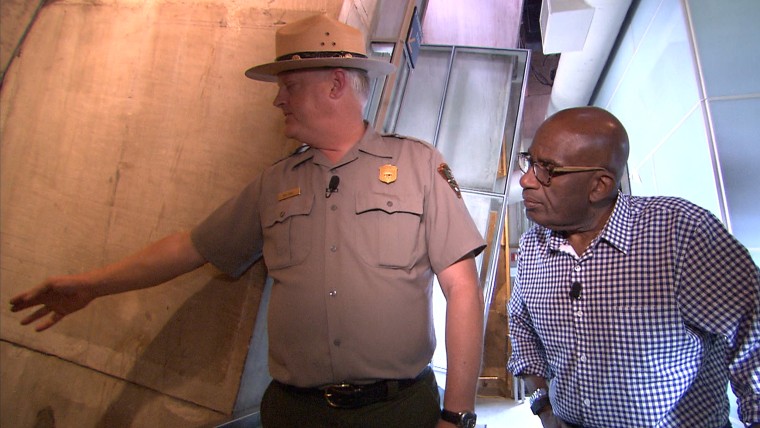 With the repairs completed, the public will get to resume visiting the monument and get the same breathtaking view engineers and construction workers got of most of the memorials that dot the nation's capital.
"It's an incredible view," Vogel said.
Steve Monroe, lead project superintendent for Grunley Construction said he still can't believe the role he played in fixing something so historic.
"It's mind-boggling, I don't know what to say about it," he said. "I'll never forget it the rest of my life."