In recent weeks NBA star Enes Kanter has been fasting in observance of Ramadan. The fact that the Portland Trail Blazers center abstains from food and drink from sunrise to sunset during the Muslim holy month has been well documented, but he says that Ramadan "is not just about fasting."
"It is about patience, sympathy, humanity, love, forgiveness, kindness and remembrance of God," Kanter, who was born in Switzerland to Turkish parents and raised in Turkey, told TODAY through a team representative.
He also believes Ramadan is about showing compassion and being appreciative of what he has in his life.
"The beauty of Ramadan is understanding others because there are so many people on the other side of the world (who) can't even find clean water to drink," he explained. "So I think when you are fasting, you understand those kind of people better and you try to give back to community always more and more."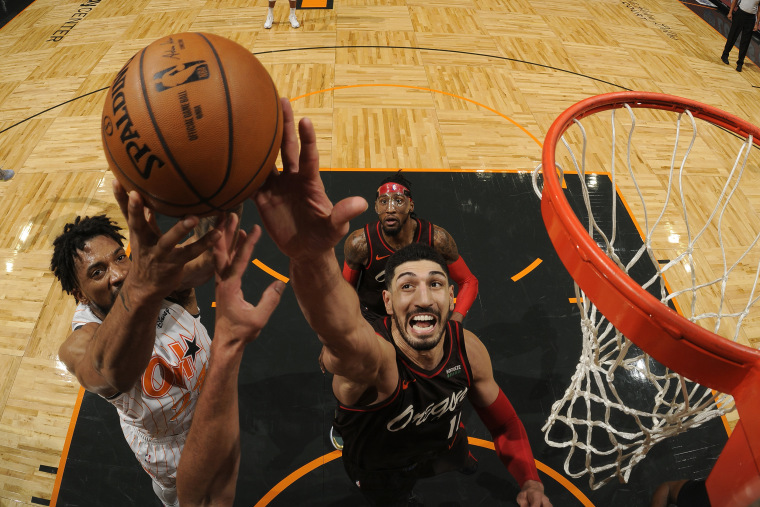 Kanter, who turns 29 this month, said he's gained "motivation" from teammates and coaches who have been supportive of him during his career when he fasts. He recalled one time when he was set to break the fast right before a game.
"I told my teammates, 'Hey, you guys go out there and start warming up. I'm just going to break my fast and come out there and just warm up with you all.' They waited for me," he said. "And we actually (sat) down in the locker room and just start having this conversation about Ramadan."
Kanter has two Trail Blazers teammates who are also currently observing Ramadan: center Jusuf Nurkic and forward Rondae Hollis-Jefferson. He said fasting is easier when he's able to share the experience with other players.
He said of Hollis-Jefferson, "I look at him and we always say, 'What time is it?' 'We got five minutes left.' 'We got three minutes left.' 'OK, we can break our fast now.'
"I think just having players like (Nurkic), having players like Rondae, it's like one of your buddies fasting with you," he added. "And I feel like it makes it easier because obviously they know your religion, they know your culture."
Kanter has also been able to lean on a Hall of Famer for guidance: Hakeem Olajuwon, a two-time champion with the Houston Rockets who famously tallied impressive numbers during Ramadan.
"I remember two years ago I had a really good conversation with Hakeem. And because I remember he was telling me how he fasted and his numbers were so much better while he was fasting during playoffs, and then that actually inspired me. And I wanted to do the same thing," he shared.
"I actually texted him this year also and told him, 'Ramadan Mubarak' (a greeting that means "blessed Ramadan") and I told him I'm going to fast again. He was just so very, very happy and proud. And he told me the more challenging it is, the more reward you're going to get."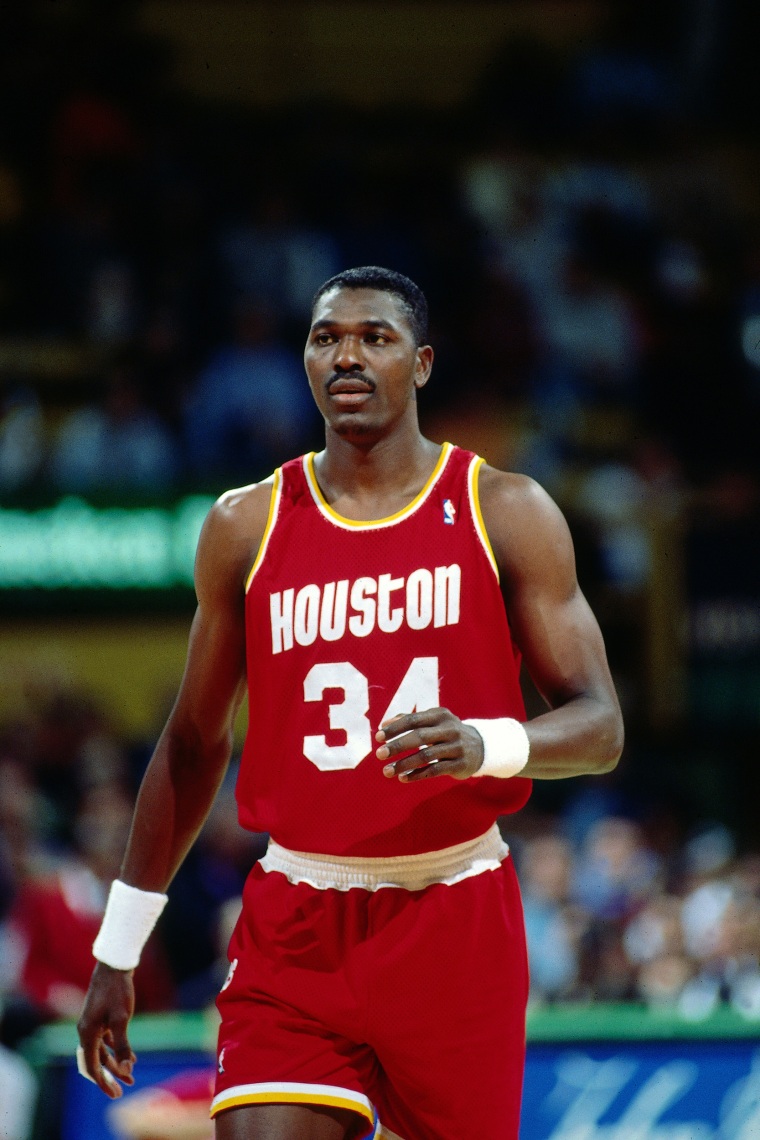 Kanter has fasted during Ramadan for two decades now, so his body is used to making the necessary adjustments.
"My family, especially my mom, started making me fast when I was 8, 9 years old," he said. "Growing up, I actually always loved challenging myself."
But that doesn't mean he's not tested by it.
"I think just my sleeping schedule, because I have to wake up for suhur (the predawn meal) to eat or drink something and pray and go back to sleep, I think (to) try to eat something or try to drink something that early — like 4, 5 a.m. in the morning — that, for me, is challenging," he said.
Social media can present its own challenge.
"I watch a lot of food videos on TikTok, and it's pretty much torture," he joked.
Keeping busy with basketball helps him keep his mind off of eating, especially after the 2019-2020 NBA season was interrupted for months because of the pandemic.
"Last year during the pandemic, all we had to do is just sit in the house and think about food. But now because of the games and practices and all kind of a busy schedule and stuff, time goes really quick," he said.
When he breaks the fast — an experience he described as 30 nights in a row of having a "big Thanksgiving dinner" — his go-to foods include pasta or a sandwich.
"If there is any protein shake around, definitely protein shake helps. But I try to go with a lot of pasta, vegetables. Some kind of protein," he said. "I try to stay away from the dessert because I try to eat as much carbs and protein as I can."
He also stressed the importance of staying hydrated as best he can and getting rest during Ramadan in order to keep up his energy level.
"I try to take a nap as much as I can. And I think definitely some of the things that — vitamins that you can take will give you lots of energy. But other than that, I try to eat very healthy and try to drink a lot of water," he said.
Kanter doesn't mind making the adjustments to his routine; if anything, he sees them as a positive.
"I'm just trying to challenge my mind just because of, I'm fasting and I want to show everyone that I can play basketball while fasting," he said. "My mind is very sharp. So I'm literally paying attention to little details well, and I feel so much better on the floor."
Kanter will end his fast next week, just days before the Trail Blazers wrap up their regular season ahead of the NBA playoffs.