Police are investigating after the Dallas Zoo reported the "suspicious" death of an endangered vulture, the latest unsettling incident at the zoo in the last two weeks.
Pin, a lappet-faced vulture that was at least 35 years old, was found dead in the zoo's "Wilds of Africa" habitat on Jan. 21, the zoo announced on Jan. 22.
The zoo said in a statement on Facebook that the "circumstances of the death are unusual" and that the animal's death "does not appear to be from natural causes."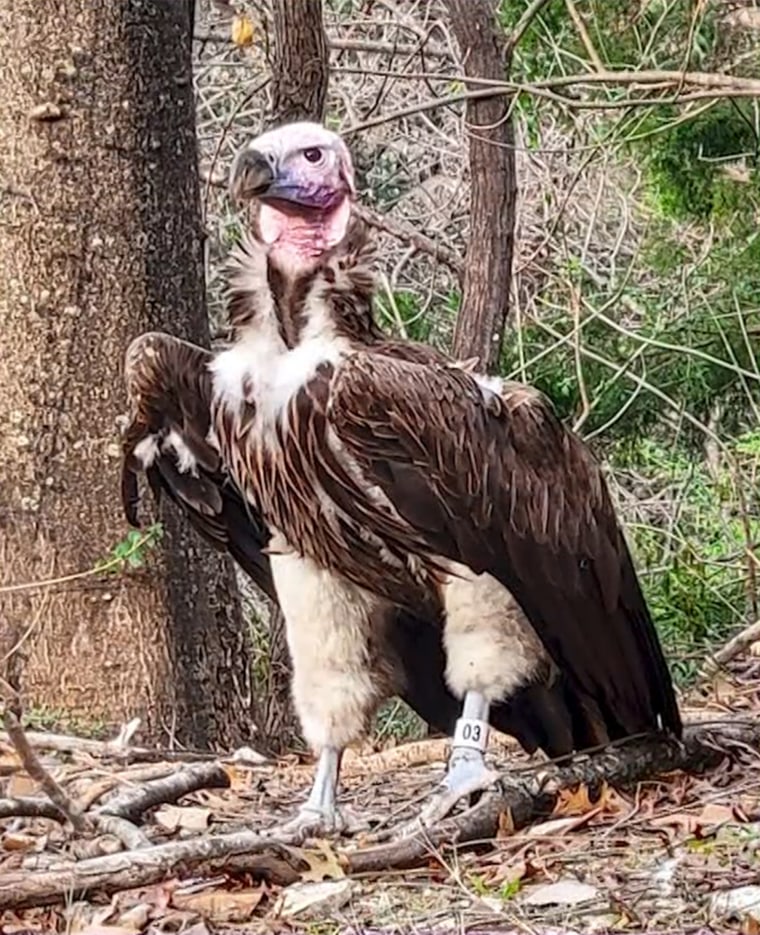 Dallas Zoo CEO Gregg Hudson said at a news conference on Jan. 23 that officials found the bird's death to be "suspicious." The zoo is offering a $10,000 reward for information leading to arrest and indictment, according to Hudson.
He added that the zoo has increased the number of cameras on the zoo grounds and "more than doubled" its overnight security in the wake of the incident.
The vulture's death occurred just over a week after a clouded leopard named Nova went missing from the zoo before being found and secured on Jan. 13.
Dallas Police opened an investigation into the leopard's escape after determining that its mesh habitat appeared cut into, not torn, according to NBC affiliate KXAS. Similar incisions were also found on the zoo's enclosure containing langur monkeys, none of which escaped, police said.
The 25-pound leopard was found on the zoo grounds close to the habitat from which it escaped.
Eight days later, the endangered vulture was found dead in its habitat. Pin, one of about 6,500 lappet-faced vultures left in the world, had lived at the zoo for 33 years and sired 11 offspring, Dallas Zoo executive vice president Harrison Edell said at the press conference.
The cause of the animal's death has not been determined, but it's being investigated as suspicious, the Dallas Police Department said in a statement. A necropsy is being conducted, police said.