This weekend marks 81 years since more than 125,000 people of Japanese ancestry living in the U.S. were ordered into internment camps during World War II, and the emotions have reverberated through the generations for Emilie Ikeda.
The NBC News correspondent paid a moving visit to the Japanese American National Museum in Los Angeles this week, exploring her personal connection to a shameful chapter in U.S. history.
For the first time, researchers have compiled all of the names of the Japanese Americans who were affected by Executive Order 9066 in 1942.
A 25-pound, 1,000-page book, known as the Ireicho, lists all 125,284 names, which include Emilie's grandparents. She wiped away tears on TODAY Feb. 17 as she marked the name of her grandfather, Bunji Albert Ikeda.
"He's since passed, so it's so meaningful to get to stamp his name," she said.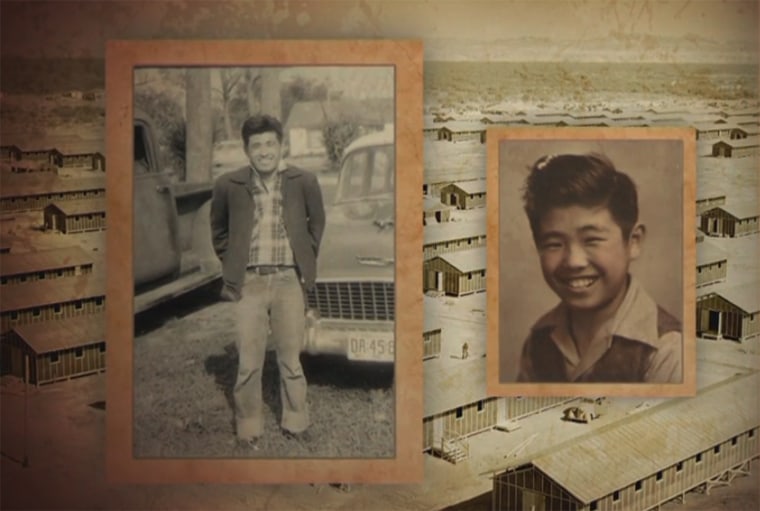 Issued by President Franklin D. Roosevelt, the executive order placed West Coast residents of Japanese descent, regardless of citizenship, into incarceration camps while the U.S. fought Japan and the Axis powers during World War II.
Emilie's grandparents, who were 7 years old at the time, were among those sent to the camps. She shared an old interview she conducted with her grandfather for a school project about his time in the Poston camp in Arizona.
"I always questioned why I was in this internment camp," he said. "We had these canvas cots, we had to fill these bags with hay, and that's what we slept on."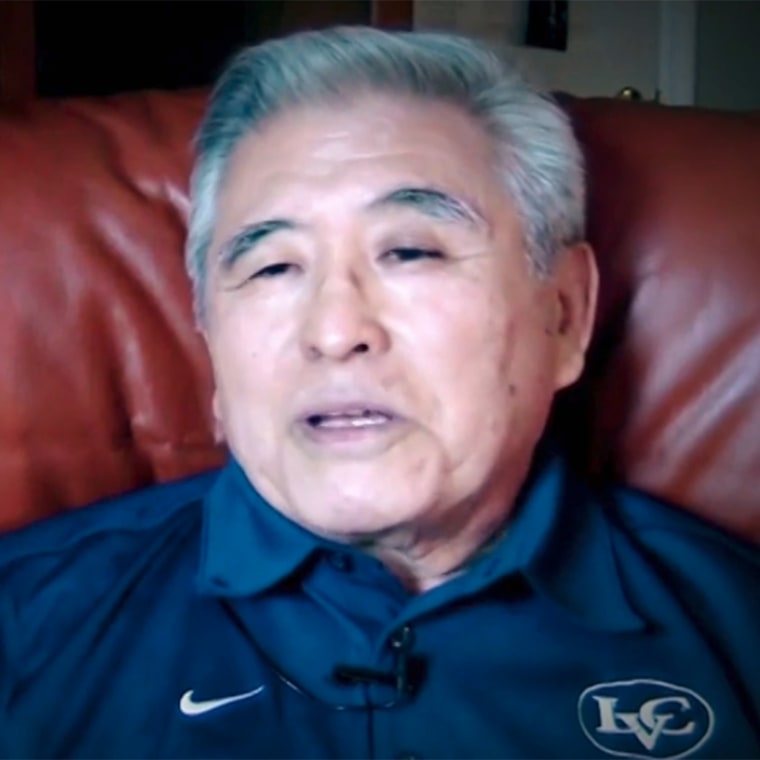 Emilie also met a survivor of the internment camps during her visit to the museum. Reiko Iwanaga, 84, was moved to tears when she saw her own name in the Ireicho.
"It's all very concrete to see it like this," she said on TODAY. "It's an acknowledgement of what happened."
University of Southern California professor Duncan Ryuken Williams spent the past three years working to compile the book. Before now, it was not known exactly how many Japanese Americans were ripped from their homes and taken from their businesses and sent to the camps.
"The idea of giving back people's names, giving them individuality, again, in a way that their personhood wasn't acknowledged by the U.S. government back in World War II," Williams said on TODAY about his inspiration for the project.
The museum sits on the very site where many Japanese Americans were put on buses headed to the camps 81 years ago.
"JANM is one of those ground zero points in the civil rights history of this country," museum president and CEO Ann Burroughs said on TODAY. "So there's enormous power of place to have this book here."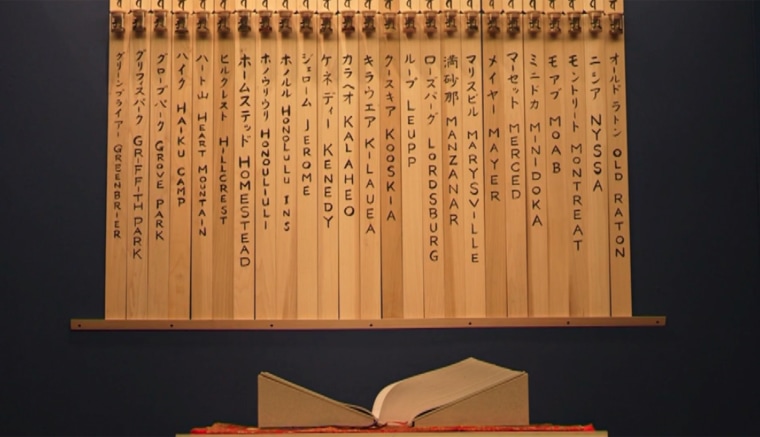 The museum also contains small jars filled with soil from all of the different internment camps, which were spread out between California, Utah, Colorado, Arizona, Arkansas and Wyoming, according to the National Archives.
The Ireicho is on display in Los Angeles until October, and anyone is welcome to stamp the book. The urgency to remember has only intensified as many of the first-hand survivors are dwindling now that they are in their 80s and 90s.
Iwanaga was accompanied on her visit to the museum by her daughter, Maya, who stressed why it's so important to never forget.
"So it doesn't happen again," she said. "So many people don't know this happened."