To the world, Elizabeth Taylor was a glamorous Hollywood icon known for her beauty, business sense, activism and, of course, for a string of headline-grabbing romances that resulted in eight marriages (to seven different men).
But to Naomi and Laela Wilding, she was an adoring grandmother and matriarch who continues to inspire the women of their family a decade after her death.
During this Women's History Month, the sisters, both daughters of Taylor's first child, Michael Wilding Jr., sat down with TODAY's Dylan Dreyer to offer a rare glimpse into the life of the legendary star.
Watch TODAY All Day! Get the best news, information and inspiration from TODAY, all day long.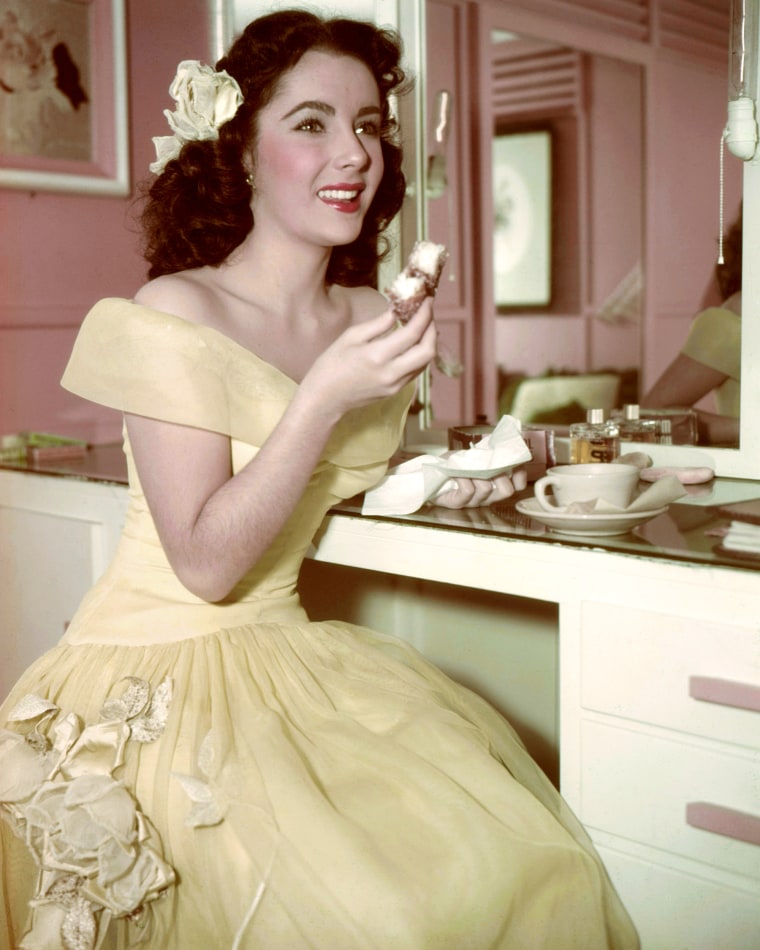 "I remember sitting on the floor of her dressing room and just watching her get ready — just watch this sort of transformation unfold," Naomi, now in her 40s, explained.
In short, she saw her loving grandmother become the woman the public adored.
"Just because somebody is a superstar doesn't also mean that they can't be a loving, squishy, delicious grandma who was always welcoming us in," she said of the multifaceted Taylor.
And it was a role Taylor embraced as much as any on the big screen.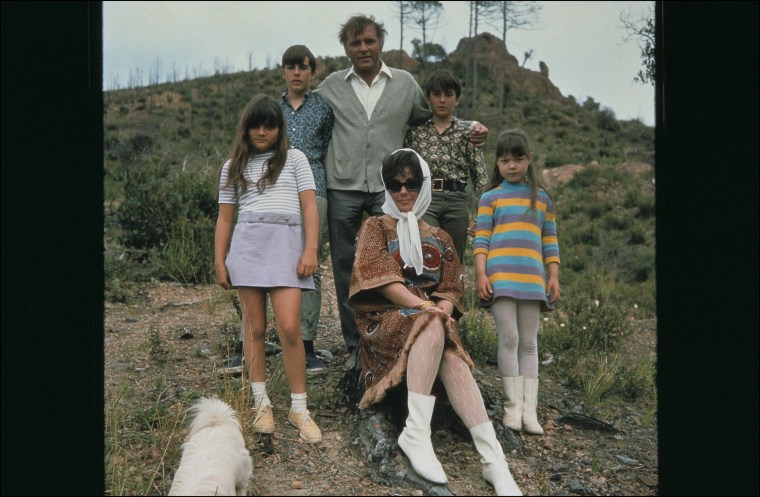 "She had an idea that she was responsible for raising the younger generations in the family, you know," Naomi continued. "It was important to her that she instilled those values in us too."
Another one of the actor's values, according to her granddaughter, was the "idea of following your heart and being true to whatever love you have — not to be afraid of being hurt."
"I think she was really proud of how much she loved," Naomi said.
She also told Dylan she found some of her grandmother's love letters and that a few of those letters, as well as never-before-seen photos, will be published in a biography about Taylor in 2022.
So much of Taylor's love and supportive values could also be seen in her passion for activism.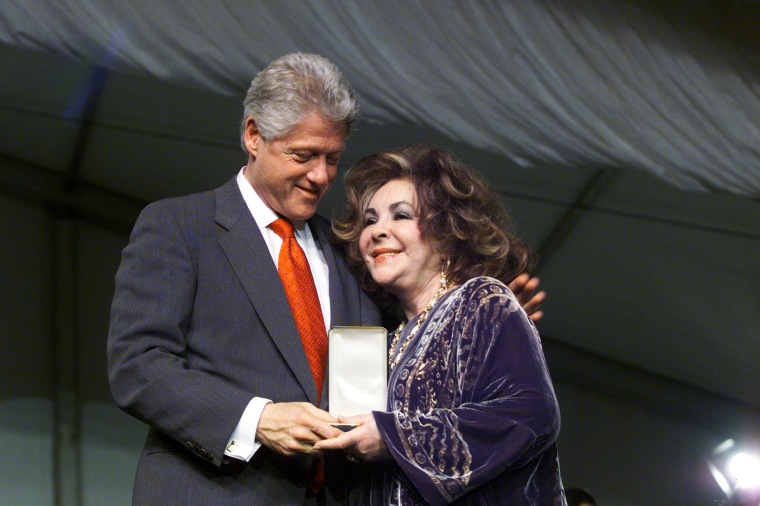 "I think that she very early on felt touched by the AIDS crisis," Laela, now in her 50s, recalled. "She felt like people weren't recognizing the urgency of need. So she put herself front and center in a very sincere way."
In 1985, Taylor co-founded the American Foundation for AIDS Research (amfAR) and, in 1991, she founded the Elizabeth Taylor AIDS Foundation. She remained passionate and outspoken about the cause until her death, at the age of 79, in 2011.
The star became the face of so many important movements over the course of her life, including one that continues to be a hot topic for female actors of today — achieving pay equity with their male peers.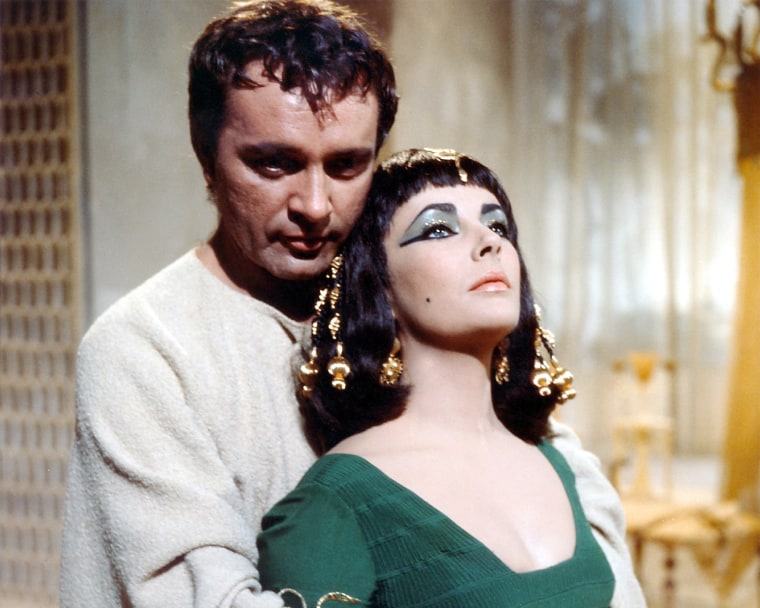 While that goal remains a work in progress in Hollywood, Taylor made huge strides by commanding a groundbreaking $1 million salary for her portrayal of Cleopatra in the 1963 film of the same name.
She also became the first celebrity to launch a fragrance empire, and according to her granddaughters, she was "very loyal to her own perfume."
Add all of that to Taylor's fearless love of romance, her talents and the glamour everyone knows so well, and it's easy to see how she endures as a role model.
"That inspires me," Laela said. "And I have a teenage daughter, and she inspires my daughter (with) the self-confidence she presents."
Taylor's granddaughters also shared the keepsakes the actor gave to them, which include outfits and jewelry.
"I grew up in like far, west Wales — very, very rural, very remote," Laela said. "When I was really little, she gave me boxes and boxes of party dresses. If you went out for dinner, that meant going to the local pub, and I put on my Saint Laurent, tied at the waist, I put on my Wellington boots and where — I had no idea what people thought of me at the time."
Naomi added that when she was younger, Taylor gave her a necklace that "was one of the first things she bought herself when she sort of was independent."
She continued: "It was just sort of a trinket, but to me, it's very special."
Laela also got "a very special necklace" from Grandma on her wedding day.
"It was a gift that she had received from our grandfather, Michael Wilding," she said. "So that was very precious to me."
As for the inspiration Taylor provides outside of their family, the sisters hope that it's their grandmother's activist spirit and philanthropy that people look to most.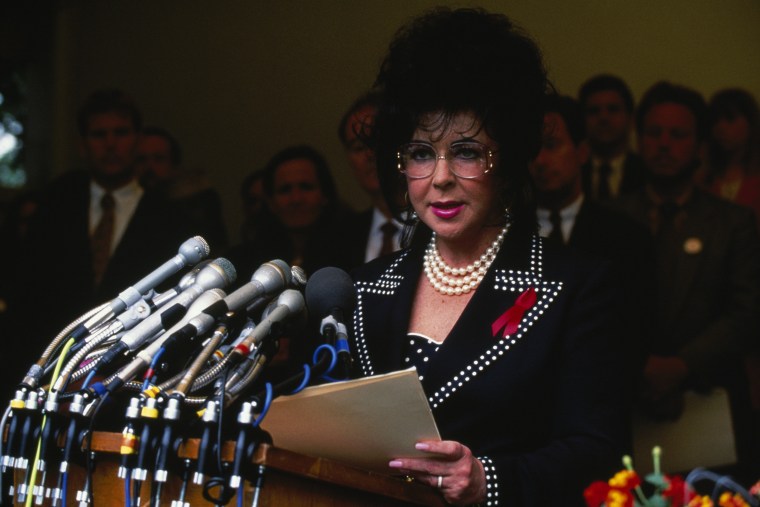 "She was that person who saw injustice, and started talking about it and never stopped talking about it," Laela noted. "Who she was is very relevant, and it might not be in the ways that a person might really think of when they think of her."
But the women feel strongly that it should be how she's regarded.
"I would love to hear her voice amplified, reiterated over and over again," Naomi said, adding, "because the issues change, but the solution is the same. And she recognized that a long time ago."