Elizabeth Smart spoke out against the impending release of one of her kidnappers, urging officials to reconsider their decision to release the woman from prison more than five years earlier than expected.
Originally set to remain behind bars until 2024, Wanda Barzee will walk out of prison next Wednesday because of a decision by the Utah parole board to count time she spent in federal custody toward her state sentence.
During a news conference Thursday, Smart warned that Barzee remains a dangerous threat, despite the 15 years she has spent behind bars.
"She is a woman who had six children and yet could co-conspire to kidnap a 14-year-old girl. And not only sit next to her while being raped, but encourage her husband to continue to rape me," Smart said. "So do I believe that she is dangerous? Yes, but not just to me. I believe that she is a danger and a threat to any vulnerable person in our community."
In 2002, Barzee and her husband, Brian David Mitchell, kidnapped a teenage Smart at knifepoint from the bedroom of her family's Salt Lake City home. Smart was raped and tortured nearly every day of the nine months she was held captive.
Mitchell is now serving a life sentence.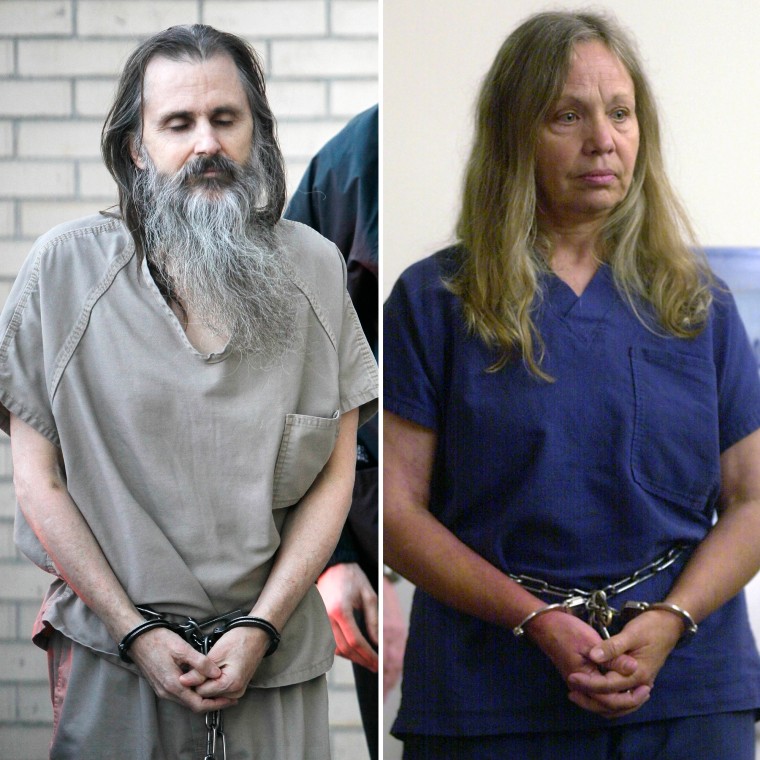 Barzee, who pled guilty to state and federal charges for her role in the abduction, will have spent 15 years in custody when she is released on Sept. 19.
"This is not an early release or a discretionary release," the Utah Board of Pardons and Parole said in a statement. "Ms. Barzee cannot be legally held in the Utah State prison beyond the length of her sentence."
Smart stressed that Barzee's role in the kidnapping should not be diminished in any way, saying, "I know the depth of her depravity."
"Wanda Barzee saw me as her slave, she called me her handmaiden, and she never hesitated to let her displeasure with me be known," she said. "So there were times when absolutely she was manipulated by Mitchell but she in her own right abused me just as much as he did.
Barzee, now 72, will be under federal supervision for five years after her release.
Smart, a child safety advocate who has two young children and is pregnant with a third, says she has forgiven Barzee but doubts her kidnapper has been rehabilitated.
"As far as I know, she hasn't complied with any of the treatment, with any of the therapy, with any of the medications that were prescribed for her and I have through a reliable source," she said. "I don't think that she is just a threat to me but to every vulnerable person in our community."