An 87-year-old man has literally stumbled into money, thanks to a group of generous hospital workers.
Earl Livingston, from Blackwood, New Jersey, was walking to a local store to buy a lottery ticket on Tuesday when he fell and broke his hip.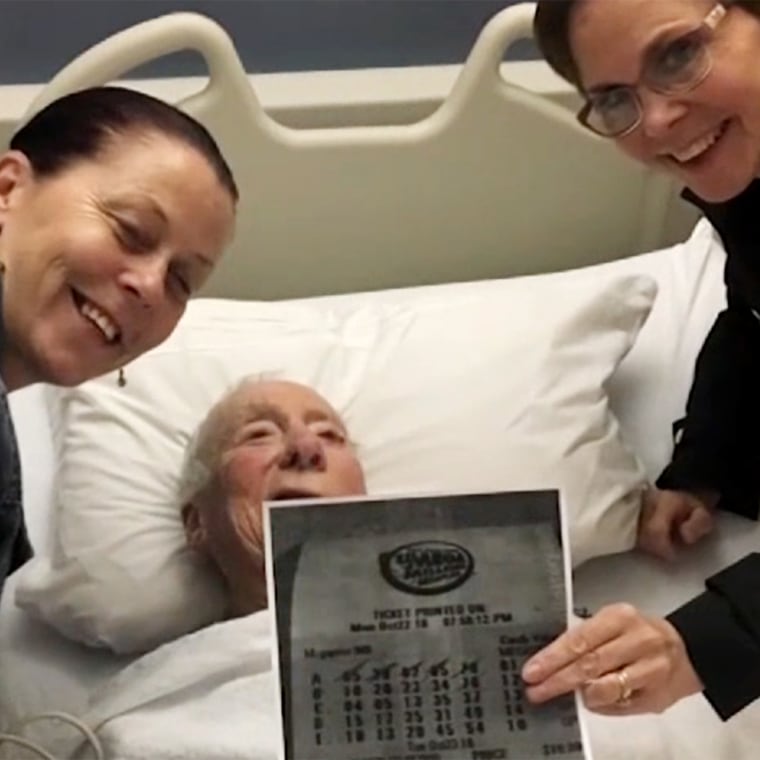 He then shared his disappointment over not being able to buy a ticket with the nurses treating him at nearby Jefferson Stratford Hospital.
A physician's assistant helped lift his spirits by cutting him in among the 141 employees in the hospital's lottery pool.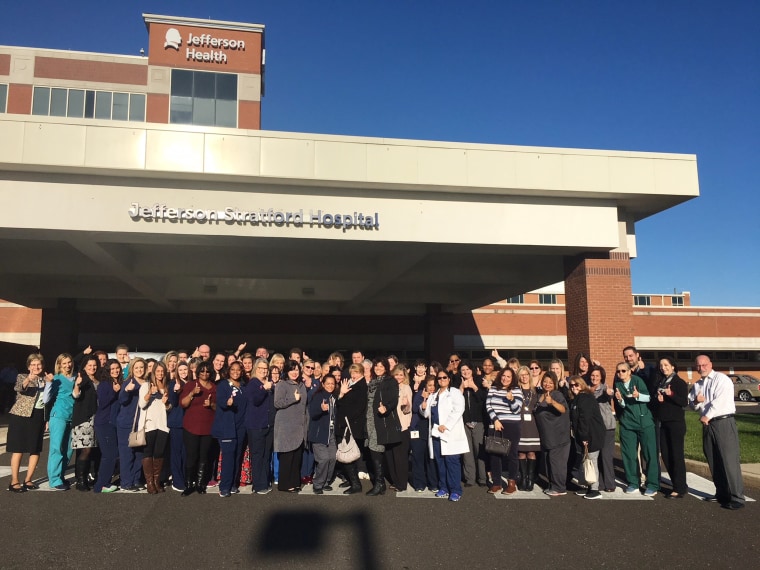 While they didn't hit the big Mega Millions ticket for nearly $1.6 billion, the one they bought turned out to be a $1 million winner. It will be shared among all the employees who chipped in $2 each to be in the lottery pool.
"I didn't believe him when he first told us," Bobbie Mickle, Livingston's niece, told TODAY. "We just thought he was confused because they had him on pain-killers. We were like, 'Uncle Earl, I think they thought you won the lottery, but you didn't win right?
"They told us and we were like, 'Are you kidding me?'"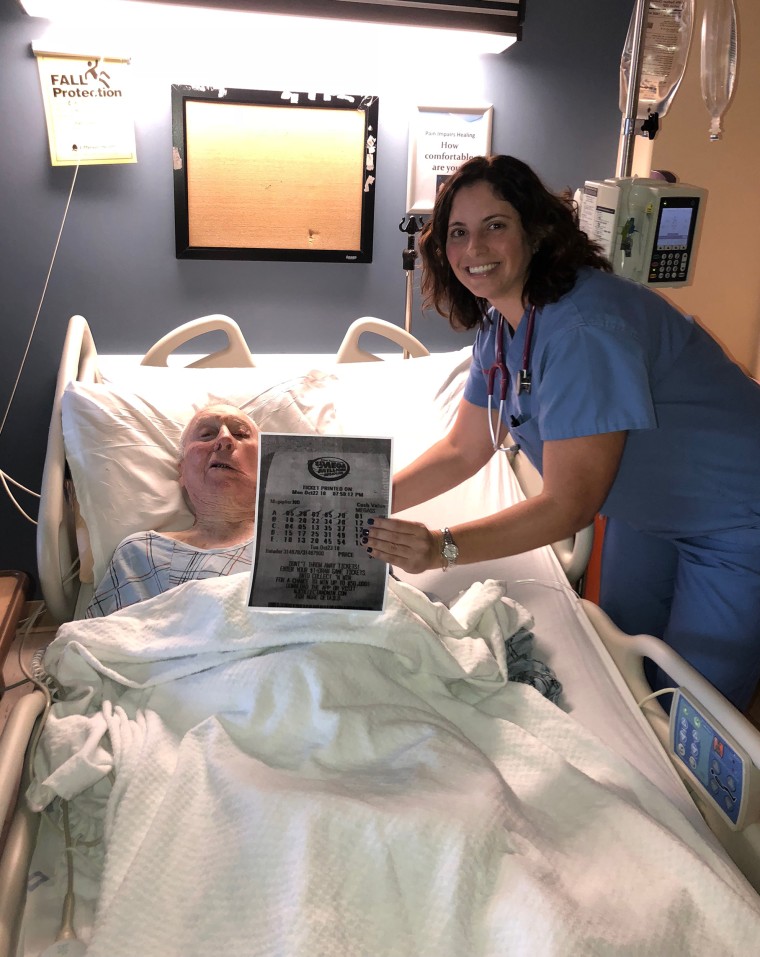 Livingston lives on his own and loves to play the lottery. His four nieces live nearby and regularly check on him.
They were touched by the gesture from the hospital workers.
"These people showed so much compassion,'' Mickle said. "He really wanted this lottery ticket. They even put the money in for him. It's just such a nice story."
Livingston is now part of the newly-dubbed "Jefferson Stratford Thousandaires Club." It works out to roughly $4,500 for each winner after taxes, Mickle said.
Livingston is on a fixed income and plans to use it toward his taxes, according to his niece.
"This is a story of good fortune, but also of great people,'' Joe Devine, President of Jefferson Health-New Jersey, said in a statement to TODAY.
"When this gentleman expressed his disappointment around not having the chance to get a lottery ticket, our staff stepped in to brighten up his day. The team here goes above and beyond for their patients every day. This time, it happened to net an excellent reward for all!"
Livingston underwent hip replacement surgery on Thursday night as a result of the fall, but his financial windfall has helped ease the pain.
"He's already feeling great,'' Mickle said. "He's a strong man."
"I want to thank everybody," Livingston told NBC 10 in Philadelphia from his hospital bed. "I appreciate it very much and God bless you and have a happy, happy long life."