It's not often a personal ad makes readers weep, but a children's book author with just days to live has crafted one for the ages.
Amy Krouse Rosenthal was diagnosed with ovarian cancer two years ago, and now she's written a heartbreaking New York Times column that acts as a dating profile for her husband, Jason Brian Rosenthal, in hopes of finding his next companion.
The column, titled "You May Want to Marry My Husband," finds Rosenthal, who's in her early 50s, paying a beautiful tribute to the man she met 26 years ago on a blind date — and fell in love with in one day.
"It was 1989. We were only 24. I had precisely zero expectations about this going anywhere. But when he knocked on the door of my little frame house, I thought, "Uh-oh, there is something highly likable about this person," Rosenthal writes. "By the end of dinner, I knew I wanted to marry him."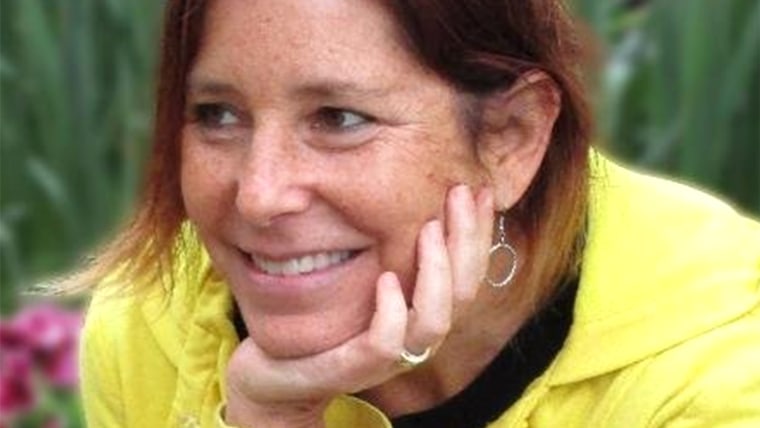 RELATED: Widow's late husband 'found a way to love me eternally' with Valentine's Day gift
The Chicago author, who also wrote the critically acclaimed memoir, "Encyclopedia of an Ordinary Life," was diagnosed in September 2015, on the same day the youngest of their three children left for college.
"So many plans instantly went poof," she writes.
Now, with "only a few days left being a person on this planet," she wants to find a woman who will cherish her "prince" of a partner as she has.
The man she's spent nearly three decades with is "5-foot-10, 160 pounds, with salt-and-pepper hair and hazel eyes," writes Rosenthal in her best attempt to satisfy the profile expectations of the Tinder and eHarmony crowd.
RELATED: Patton Oswalt pens powerful account of grief after loss of beloved wife
Her husband stays in shape and he's a good dresser with "a flair for fabulous socks."
He can cook, he's handy and he loves live music: "(O)ur 19-year-old daughter, Paris, would rather go to a concert with him than anyone else."
Above all, he's thoughtful.
"Here is the kind of man Jason is: He showed up at our first pregnancy ultrasound with flowers," she writes. "This is a man who, because he is always up early, surprises me every Sunday morning by making some kind of oddball smiley face out of items near the coffeepot: a spoon, a mug, a banana."
She adds: "This is a man who emerges from the minimart or gas station and says, 'Give me your palm.' And, voilà, a colorful gumball appears. (He knows I love all the flavors but white.)"
RELATED: Couple with inseparable bond die holding hands — after 59 years of marriage
Just as Rosenthal anticipates women may be ready to "swipe right," she pauses.
"Wait. Did I mention that he is incredibly handsome?" Rosenthal asks. "I'm going to miss looking at that face of his."
And though she wants "more time with Jason" and their kids, she knows she won't be getting it.
The emotional column ends with a large blank area where Jason and his future companion can have space to begin their journey together.
Rosenthal ends her column, "With all my love, Amy."