Many children who must spend the holidays in a hospital are getting an extra dose of love from a friend they'll never meet.
It's all thanks to Tiana Bishop, a 12-year-old girl from Defiance, Ohio, who died of cancer just after she made a final birthday wish in 2011. All too familiar with the dreariness of hospital life, Tiana wanted other sick children to experience joy during the holidays.
"She wanted their hospital room to be like their living room on Christmas morning," her mom Patty Bishop told TODAY Parents. "That was her last wish, that's all she wanted for her birthday."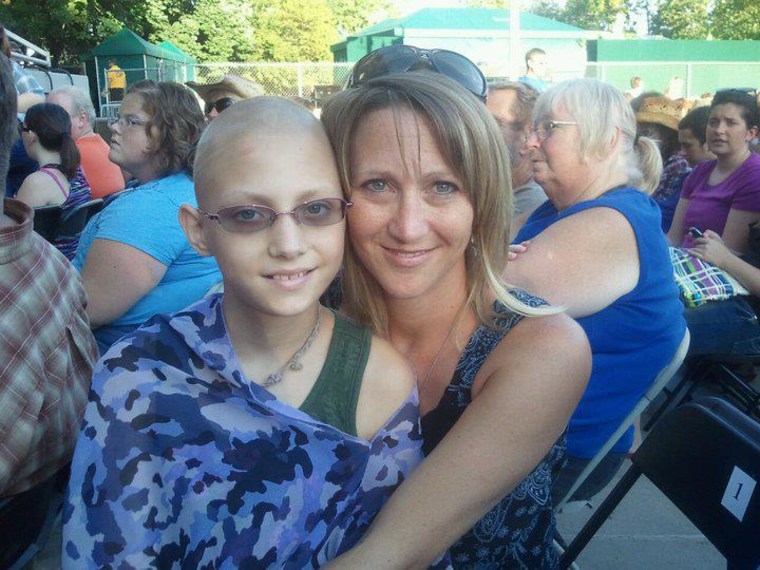 So every year since 2011, Tiana's parents have been able to raise enough money to distribute presents and provide a festive meal for kids spending Christmas at Toledo Children's Hospital and St. Vincent Mercy Children's Hospital in Toledo, Ohio. Their siblings get presents, too, some 175 kids in total this year.
"It was really exciting to see the kids light up when Santa walked in with gifts," said Sarah Bednarski, a spokeswoman for Mercy Children's.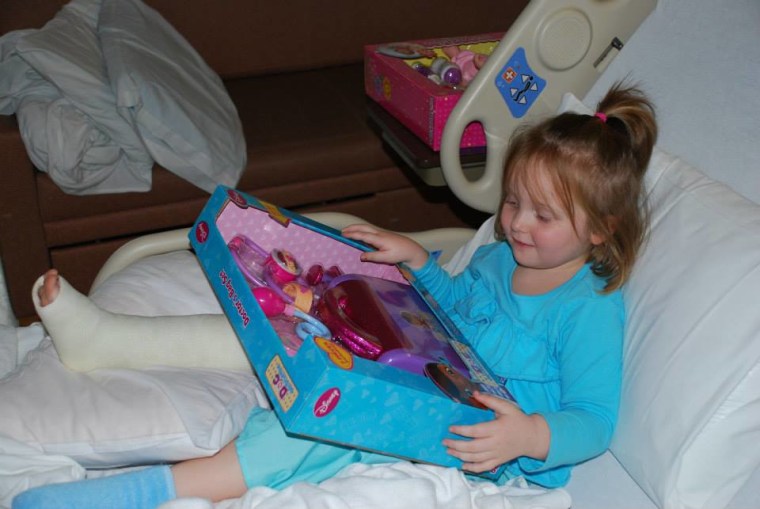 When she asked Vera, a 4-year-old with a broken leg who received a Doc McStuffins kit and a doll, what she thought, the girl smiled broadly. "I am so happy that Santa came to visit me in the hospital!" she told Bednarski.

Carolyn and Sean Savage, whose baby received a present thanks to Tiana's Wish, posted their gratitude on Facebook.
The project began as Tiana kept thinking about the friends she made during her many hospital stays. She and her parents started Conquer Childhood Cancer Now, a charity to help families.

"She was the sweetest child you would have ever met," Bishop noted. "She was the one who always made sure everybody got along."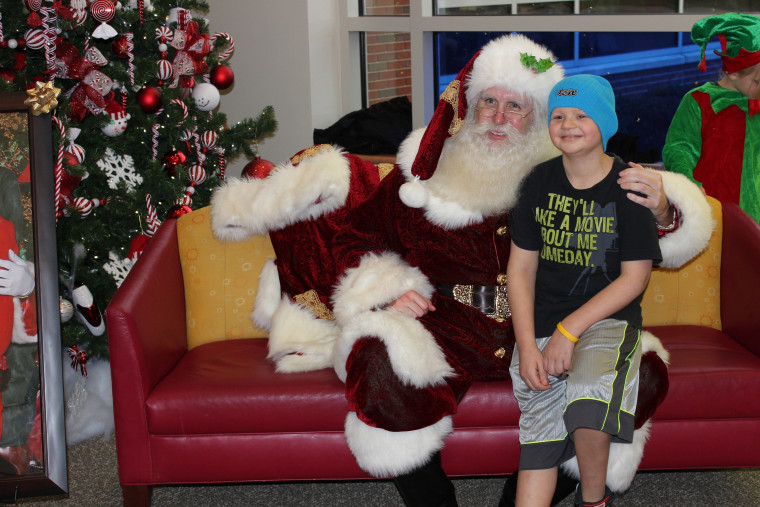 Tiana was diagnosed with stage IV rhabdomyosarcoma, a cancer that often begins in skeletal muscles, when she was 9.
In Tiana's case, it grew inside the bone marrow of her spine and began destroying her vertebrae until they collapsed and she ended up with 13 fractures. From then on, she was in and out of Toledo Children's Hospital, receiving chemotherapy and undergoing radiation.

In October of 2011, a scan revealed Tiana had cancer in every bone of her body, from her toes to her skull, her mom said. There were other tumors growing as well, including in both of her eyes, her lungs and her liver.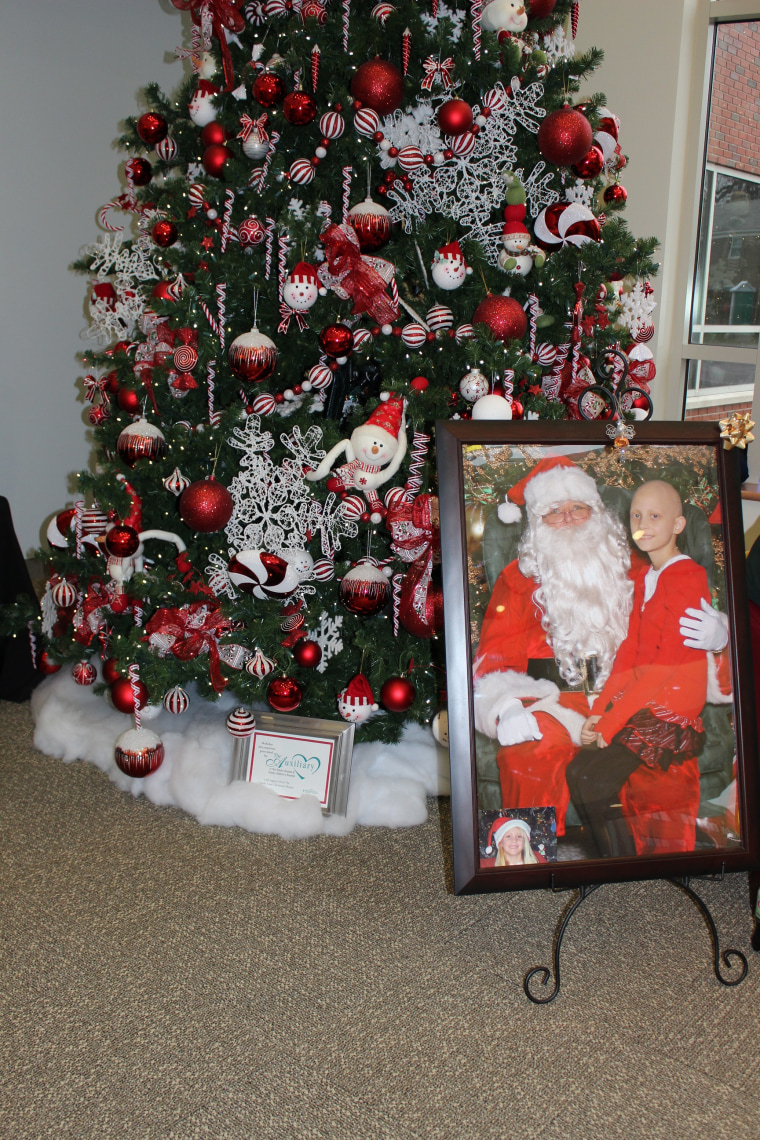 Just weeks before she would turn 12 on Nov. 5, doctors sent Tiana home on hospice.
When Bishop asked her what she wanted for her birthday, Tiana simply wished the family could get together and enjoy funny movies and good food.
"Then she said, 'Because I know my family always has to bring something, would they just bring gift cards? Then we can shop so that the kids who are going to be in the hospital (can) have a Christmas tree and Christmas dinner and presents to unwrap.'" Bishop recalled.
When word got out on Facebook and the local radio station, the family received so many gift cards that their mail wouldn't fit in their mail box, Bishop said.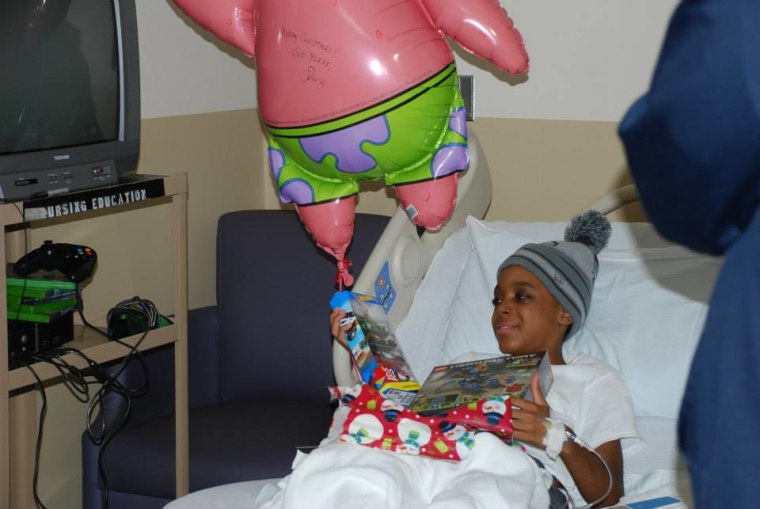 Tiana passed away on Nov. 20, 2011. Exactly one month later, her family delivered gifts to children at the hospital.
Donations have helped keep Tiana's Wish going since then — almost $25,000 was raised this year alone.
Bishop, who goes to the hospitals as the gifts are handed out, called the celebrations amazing. Afterwards, she pictures each one of the delighted children's faces. Then, she thinks of Tiana.
"She would be proud. This is exactly what she wanted," her mom said.