Prince William and Duchess Kate visited a dramatic installation Tuesday of red ceramic poppies spilling from the Tower of London to commemorate the 100th anniversary of the start of World War I.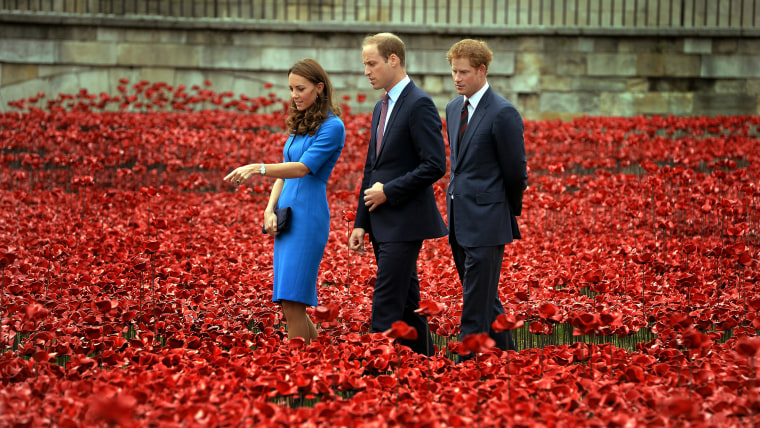 Prince Harry joined the royal couple as they toured the Tower grounds to view the installation, "Blood Swept Lands and Seas of Red." 
So far, about 120,000 ceramic poppies have been "planted" in the field, but more will be added in the next few months until there are 888,246 — one for each of the British and Commonwealth soldiers killed in the war.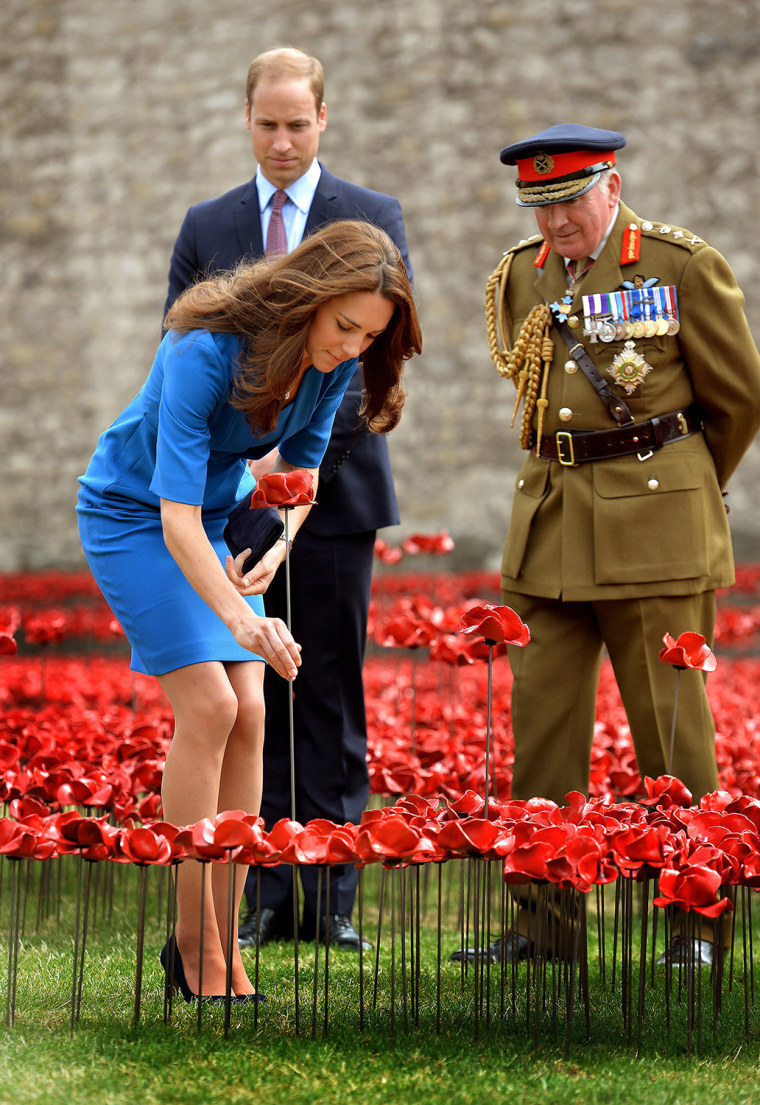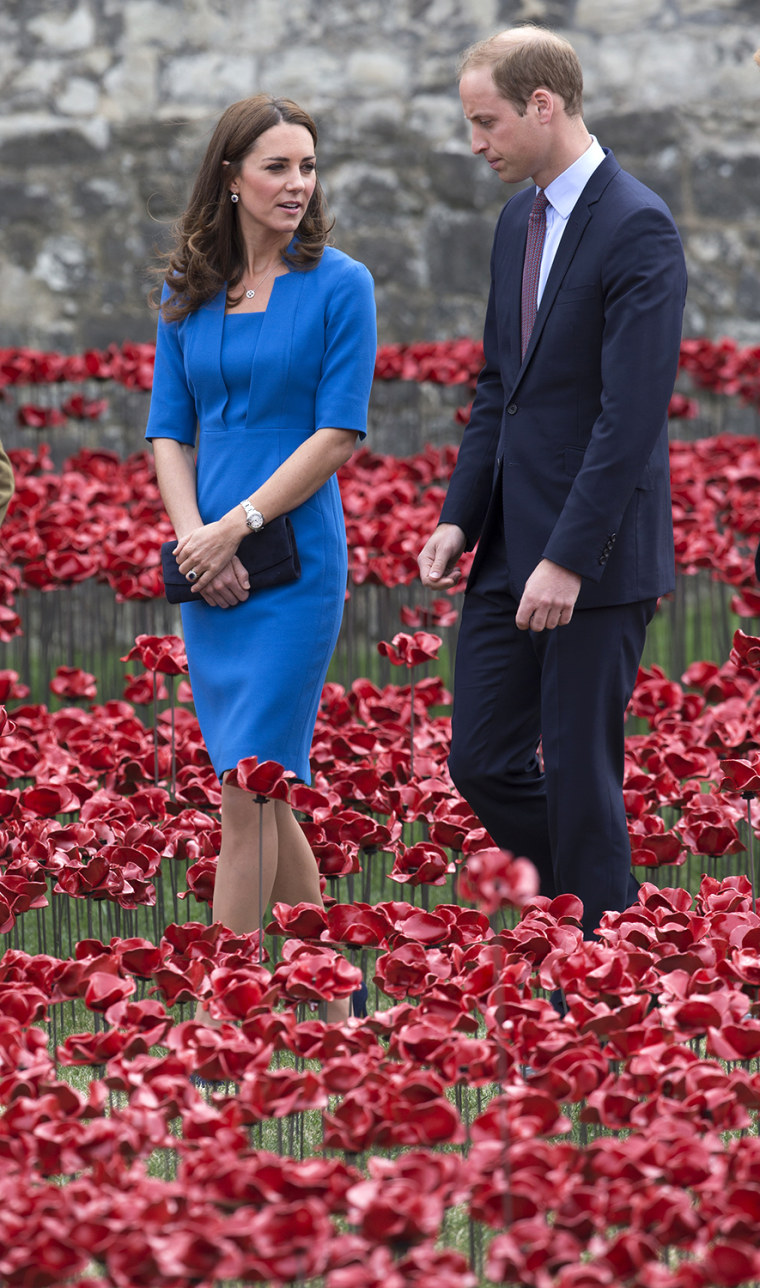 Duchess Kate, who added a poppy to the installation, was seen at one point wiping away a tear as she made her way through the grounds.
The final ceramic poppy will be placed on Nov. 11, Armistice Day.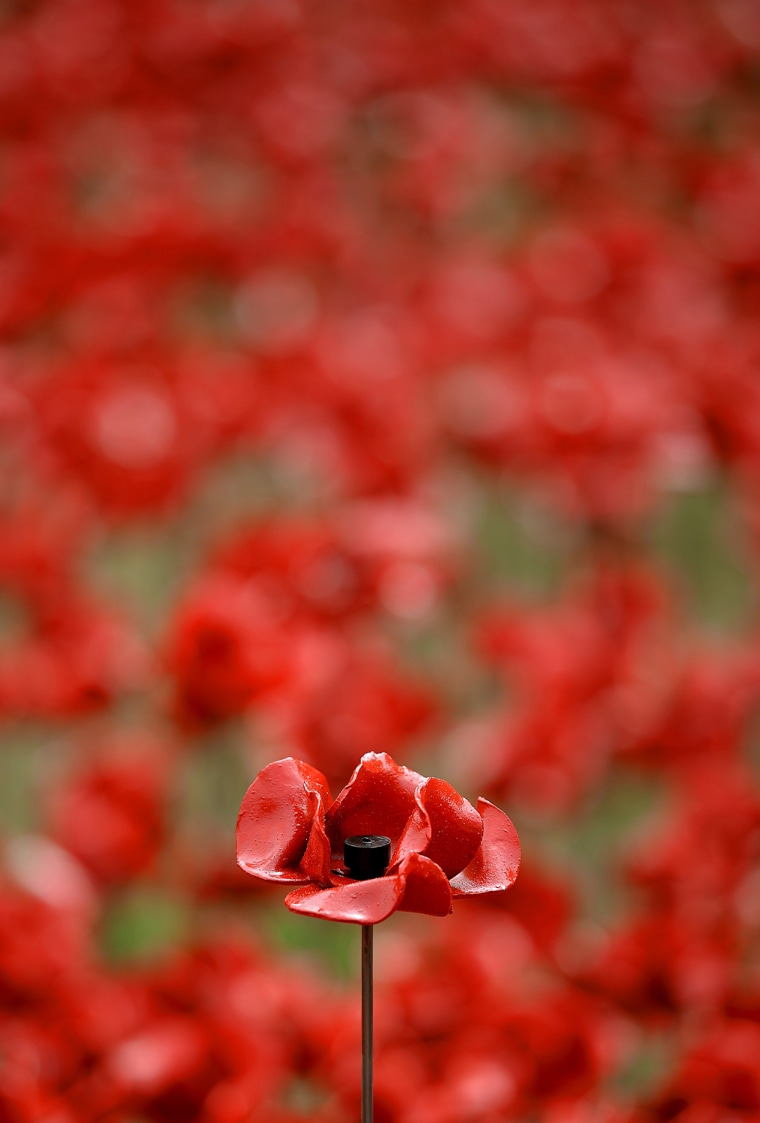 The royal trio also met with the installation's designer, Paul Cummins, during their tour. The Tower of London represented a key part of the city's defense system during the war, when it first served as a recruitment station and, later, as a prison.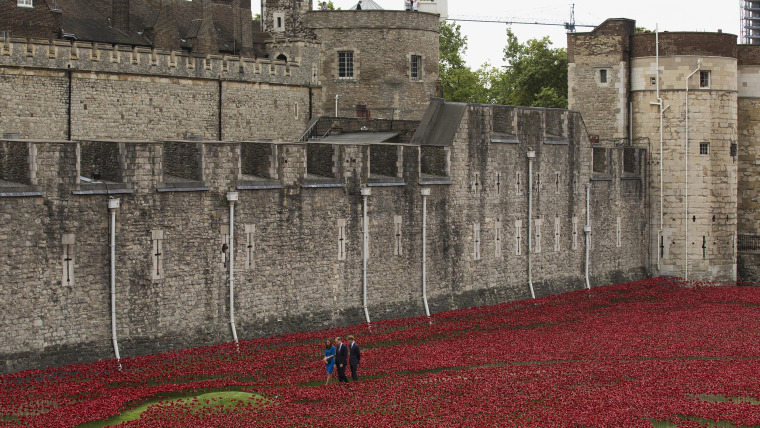 Catherine, Duchess of Cambridge, wears everything from fancy hats to casual tank tops. See how Prince William's wife can easily go from a high society affair to shopping on the streets of London.
Follow TODAY.com writer Eun Kyung Kim on Google+ or on Twitter.