Thursday marked a big day for Meghan, Duchess of Sussex as she hosted an event for her very first charitable project.
The 37-year-old celebrated the launch of "Together: Our Community Cookbook" at Kensington Palace, while also taking the time to celebrate the women who inspired her.
And one woman who's inspired her since long before she became a royal was right there by her side: her mother, Doria Ragland.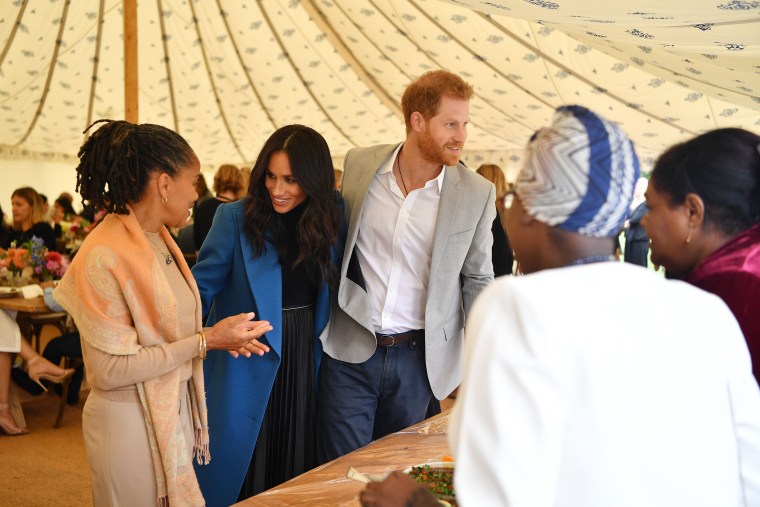 The former Meghan Markle arrived at the event, held in a tent on grounds of the palace, flanked by her mom and husband, Prince Harry.
She was soon joined by the women whose recipes fill the pages of the new cookbook, and whose kitchens and families will benefit from it.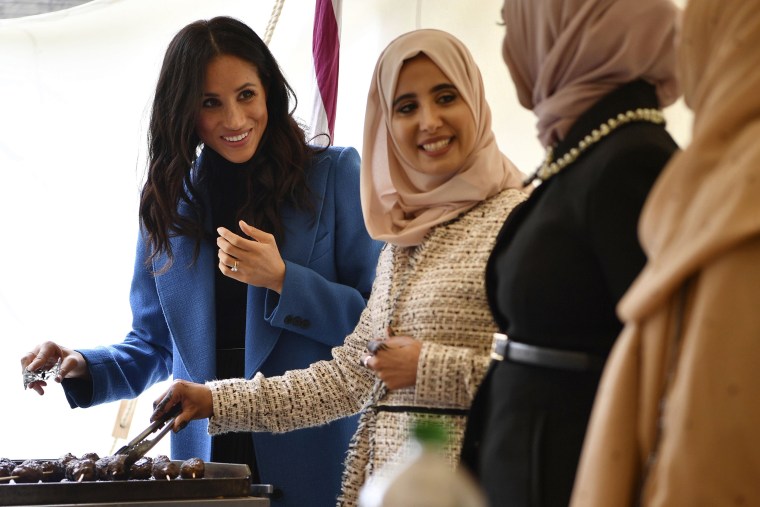 "Together: Our Community Cookbook" is a collection of more than 50 recipes written by women who lost their homes in the Grenfell Tower fire in London in June 2017. Seventy-two people died in the blaze, and 70 others were injured.
The proceeds from the cookbook will benefit the Hubb Community Kitchen, where women affected by the fire have gathered to prepare meals for their families, heal and support one another.
The project aims to allow the kitchen to stay open seven days a week and expand its outreach. Before, the kitchen could only stay open a few days a week due to lack of funds.
In a speech delivered without notes, the duchess explained that, "Working on this project for the past nine months has been a tremendous labor of love."
"I had just recently moved to London, and I felt so immediately embraced by the women of the kitchen," she said, according to USA Today. "Your warmth and your kindness, and also to be able to be in this city and to see in this one, small room how multicultural it was ... I feel so proud to live in a city that can have so much diversity."
The former "Suits" actress has been at work on the cookbook since before she married Prince Harry In May.
That happy occasion happens to be the last time public had a chance to see the duchess alongside her proud mom, who looked just as proud of her daughter at Thursday's big event.