Before she gets ready to disappear from public view to rest up for the arrival of Royal Baby No. 2, Duchess Kate stepped out Friday with Prince William to visit several South London charities helping disadvantaged youth.
The royal couple's tour through some of the toughest parts of London could be the pair's final official appearance together before the duchess gives birth next month to their second child. She has said the baby will arrive "mid-to-end" of April.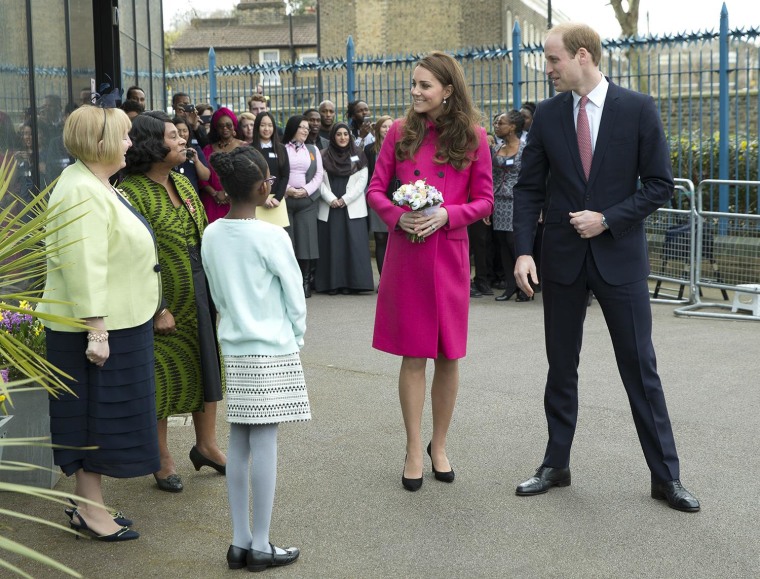 The Duke and Duchess of Cambridge began their day with a visit to the Stephen Lawrence Centre, a community learning and social research complex named after an 18-year-old stabbed to death in a racially motivated gang attack.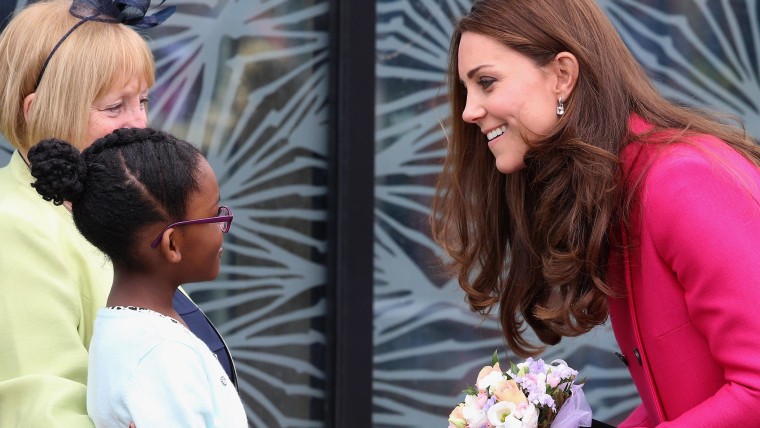 They toured the facility with Baroness Doreen Lawrence of Clarendon, the mother of the center's namesake, and met with staff and volunteers.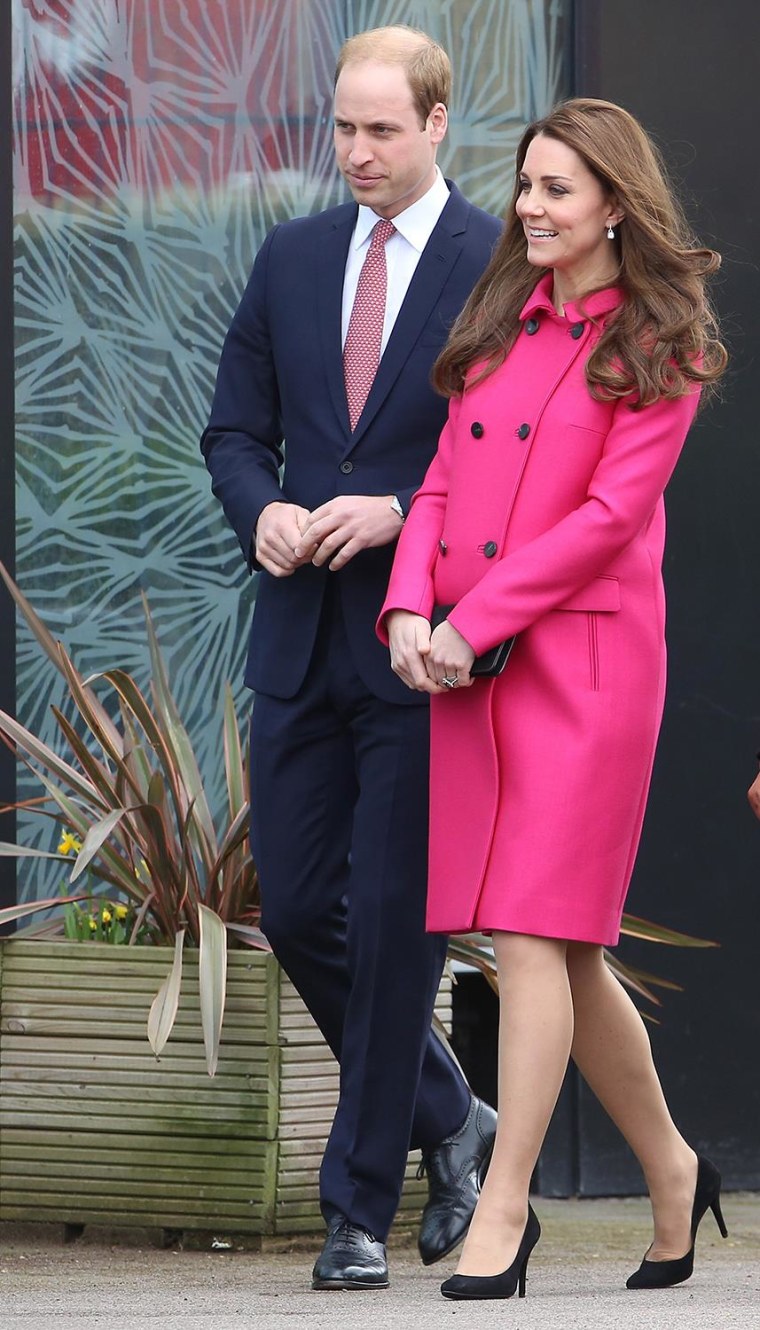 The 33-year-old duchess was dressed in a fuchsia Mulberry coat she last wore during her December trip to New York and visit to the National 9/11 Memorial and Museum.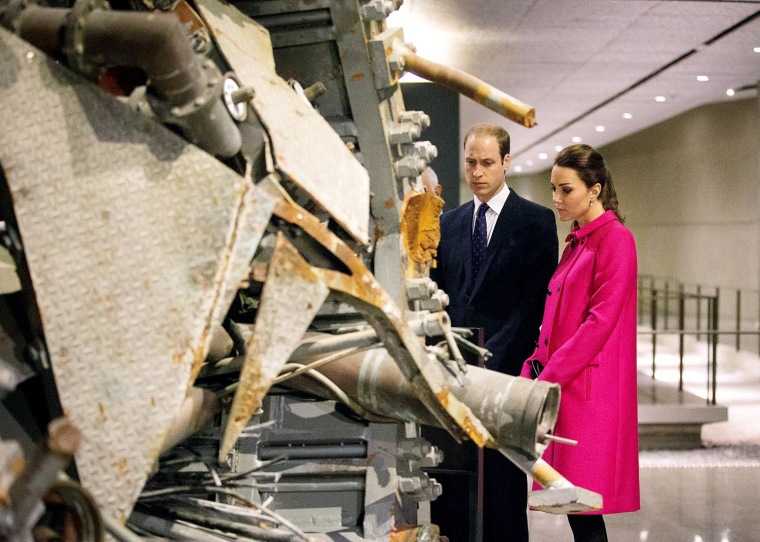 Later Friday, they paid visit to sites run by XLP, which describes itself as "an urban youth charity" that deals with poverty, violence, gang activity and other issues affecting inner city children. The couple watched an arts showcase and toured several facilities, including a mobile recording studio.
The couple have not said whether their second child will be a boy or girl. The baby will be a younger sibling to 20-month-old Prince George, who made an unexpected appearance in the background of a video released earlier this week by his grandfather.
In the recording, a framed photo of the proud Prince Charles holding his grandson can be seen sitting prominently on a table in the background.