Prince William was left in the dust — or in this case, sea foam — after his wife defeated him in a pair of yacht races Friday in Auckland, New Zealand.
The Duke and Duchess of Cambridge took the helm of two America's Cup yachts for a pair of three-mile races. The day at sea gave Duchess Kate a chance to showcase her sailing skills while wearing a casual nautical-themed outfit, a departure from the more formal attire she has appeared in so far during the family's three-week tour of Australia and New Zealand.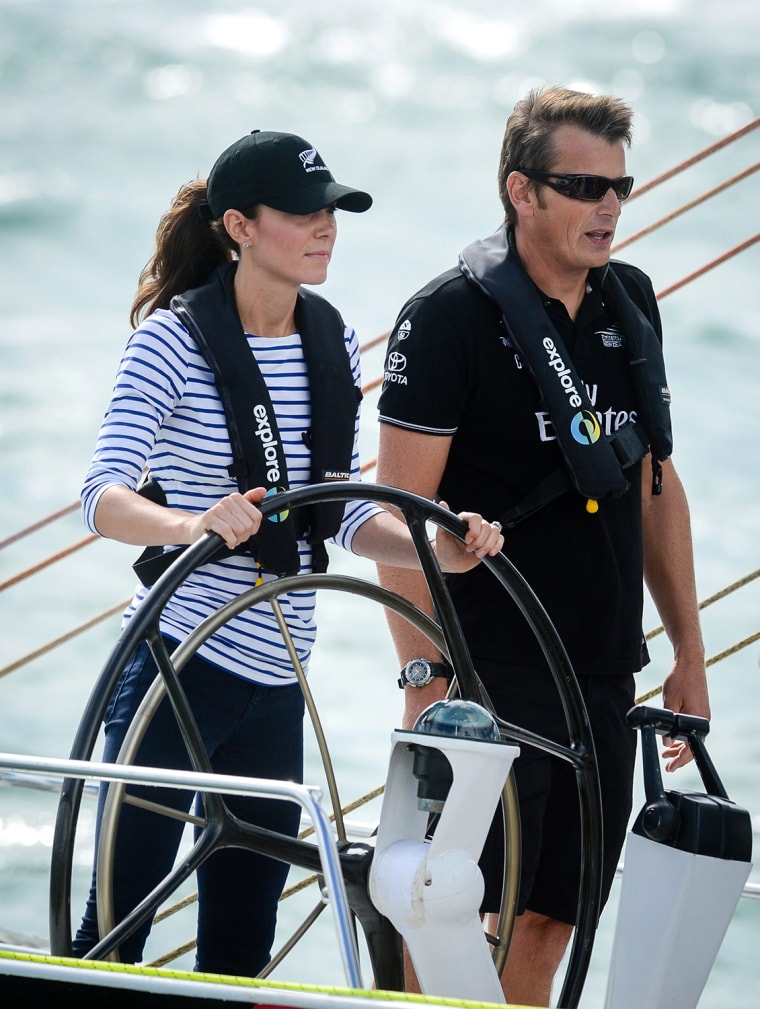 The race was reminiscent of a dragon boat race the competitive couple took up three years ago while in Canada. Prince William won that battle, and the intensity he showed as he set off in his yacht Friday indicated he planned to retain his victorious title.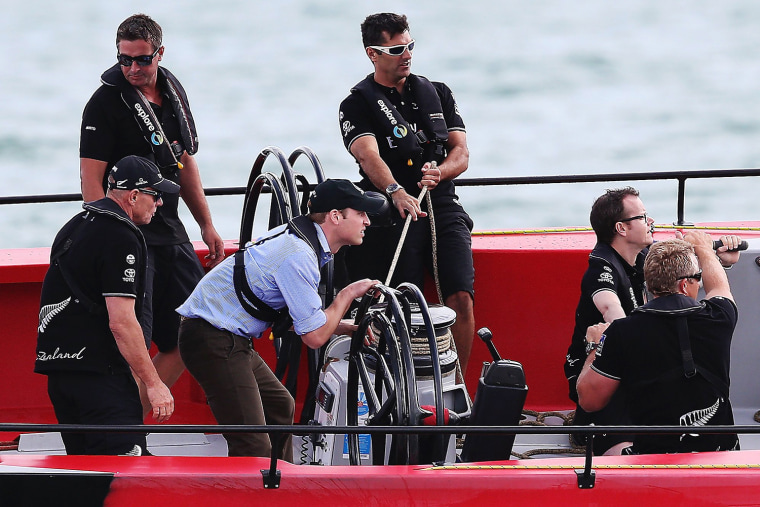 Alas, the duchess proved to be a natural with the bigger boats.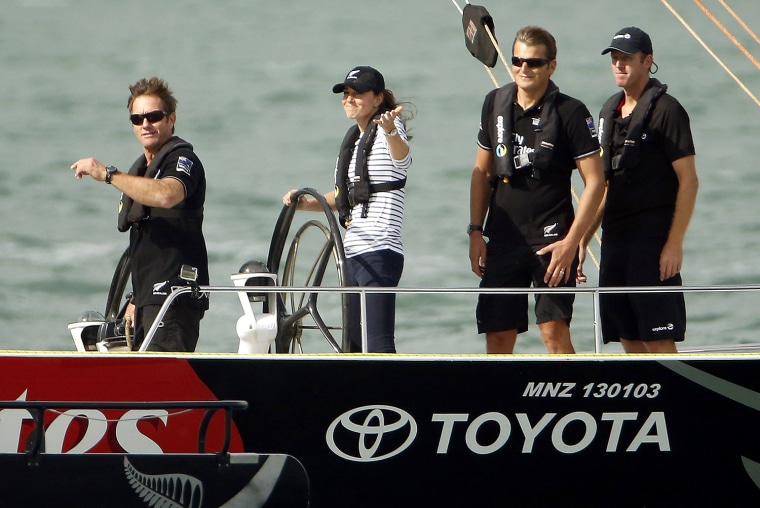 The royal couple arrived Down Under earlier this week with their eight-month-old son, Prince George. So far they have paid their respects to New Zealand's fallen soldiers,visited an aviation museum with director Peter Jackson and attended an unveiling of a new Queen Elizabeth portrait. They also have met with other parents of young infants during a massive playdate for Prince George.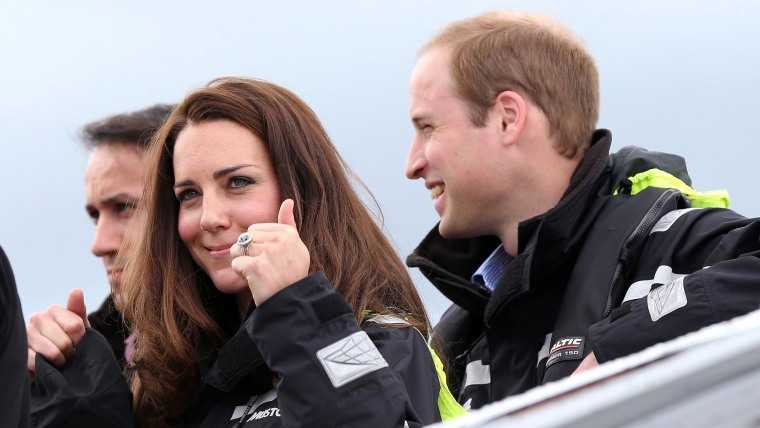 Catherine, Duchess of Cambridge, wears everything from fancy hats to casual tank tops. See how Prince William's wife can easily go from a high society affair to shopping on the streets of London.