The Duchess of Cambridge tried her hand at intercepting radio messages during a visit Wednesday to Bletchley Park, the newly restored code-breaking facility where her grandmother worked during World War II.
Donning a pair of headphones, Duchess Kate, 32, listened to Morse coded signals on a replica radio at a museum she helped open inside the Victorian mansion, located in southern England.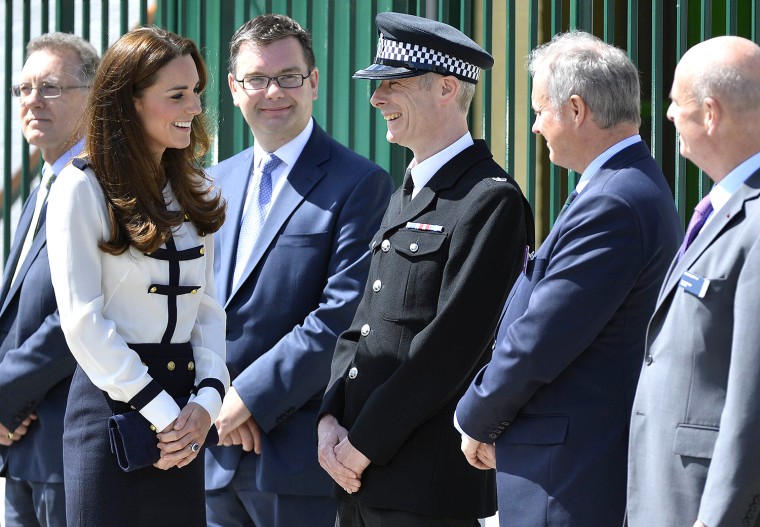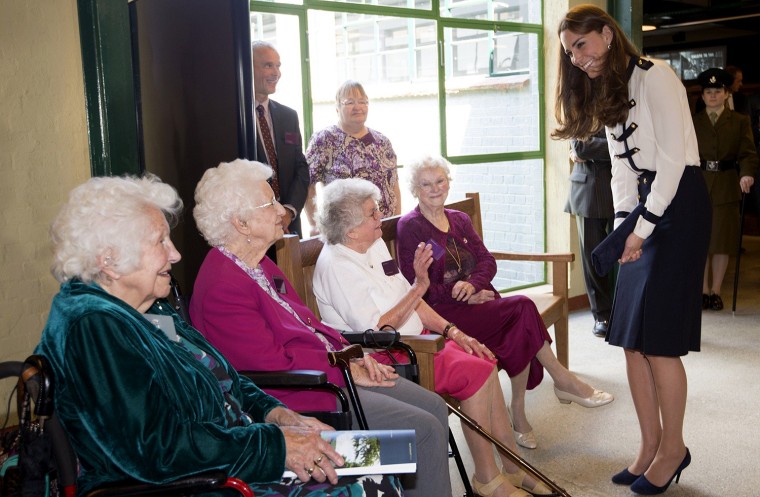 During World War II, British cryptographers deciphered top-secret military communications between enemy forces at Bletchley Park. Kate's paternal grandmother, Valerie Glassborow — as she was known before marrying Kate's grandfather, Peter Middleton — worked as a civilian staff member at the facility along with her twin sister, Mary. 
During her visit, the royal met with Lady Marion Body, 90, who worked with both sisters at the facility's Hut 16, home to a team of codebreakers credited for deciphering Germany military messages sent using the Enigma machine. Their work is believed to have helped shortened the length of the war by at least two years and, ultimately, lead to victory.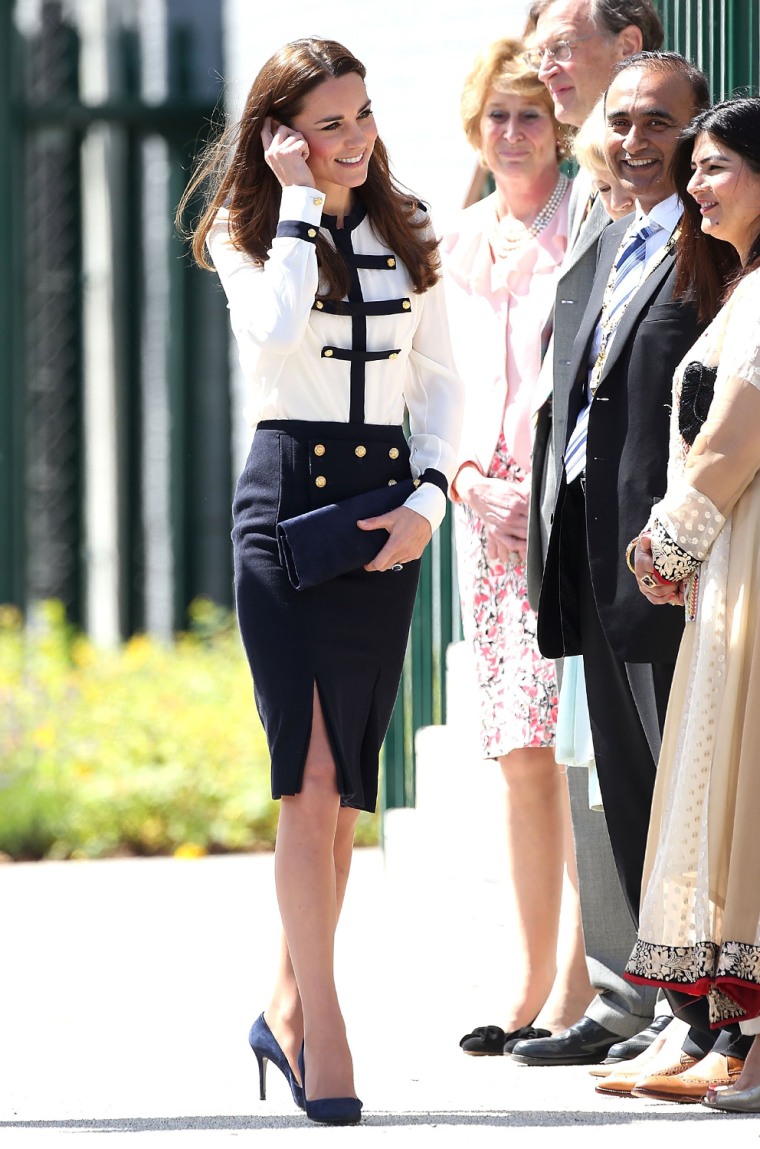 Lady Body and other former codebreakers toured the facility's newly-renovated buildings with Duchess Kate, who dressed in a navy pencil skirt with gold button detailing and a matching white blouse, an Alexander McQueen outfit she recycled from an official event in 2011. 

Bletchley Park recently completed a major restoration project that began in 2012 and cost more than $13.5 million.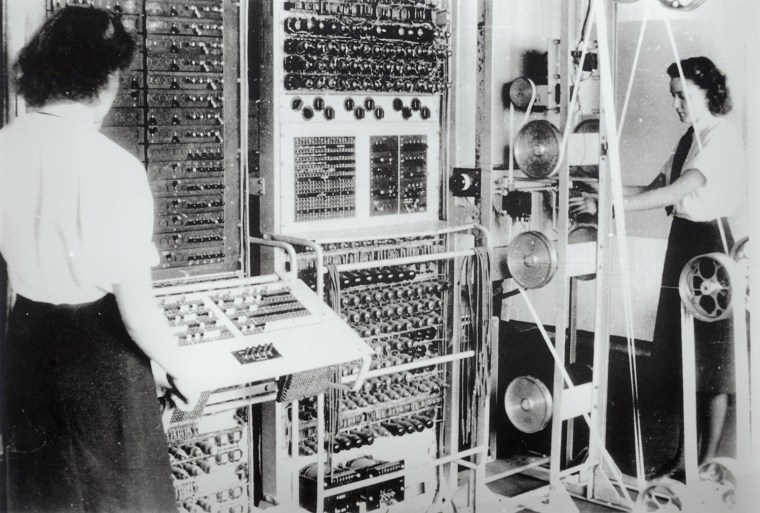 Catherine, Duchess of Cambridge, wears everything from fancy hats to casual tank tops. See how Prince William's wife can easily go from a high society affair to shopping on the streets of London.