The Duchess of Cambridge emerged from maternity leave Thursday for an official royal visit to a London mental health center for children.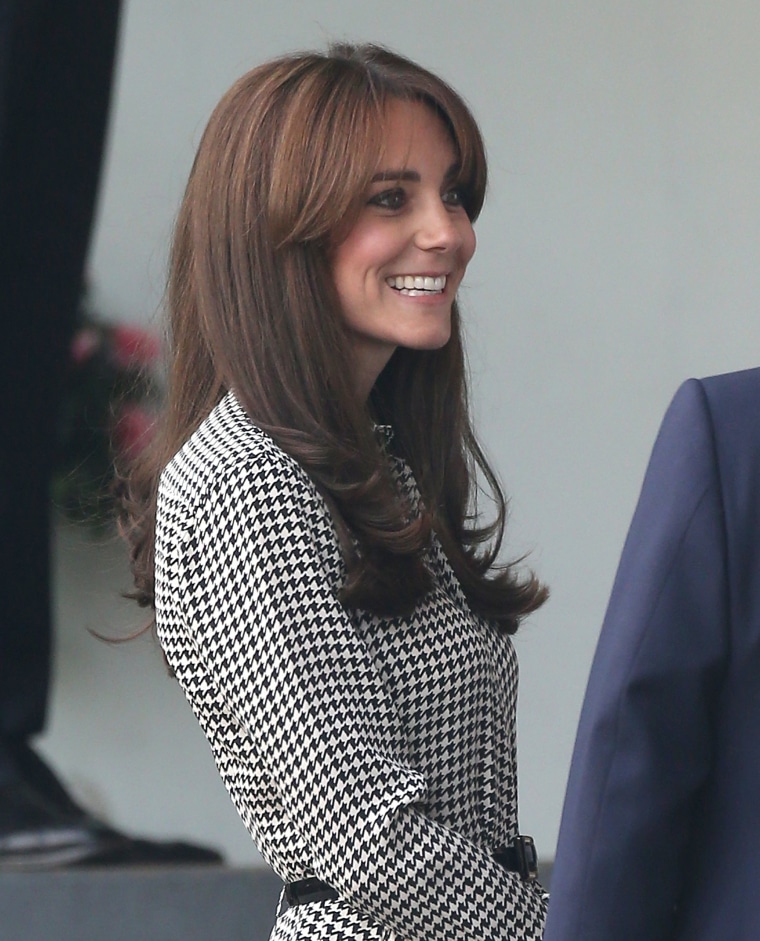 Showing off her much-discussed new hairdo — bangs! — Duchess Kate paid a visit to the Anna Freud Centre, named after the psychologist daughter of Sigmund Freud. The visit marked her first public engagement since the May 2 birth of her second child, Princess Charlotte, although the duchess has appeared at various public events over the summer, including the Trooping the Colour parade, the formal celebration of Queen Elizabeth's birthday.
Kate also paid a visit to the Freud Centre's family school, where she donned a pair of 3-D glasses for a concentration and coordination game she played with a 12-year-old student.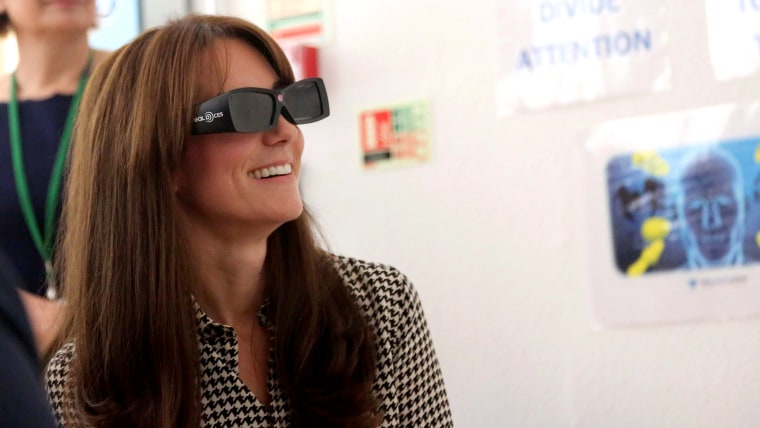 She also joined another child at the center's cardio wall, where students must wave their hand over various patterns of colored lights within a certain amount of time.
The duchess then met with the organization's senior managers to discuss the charity's work.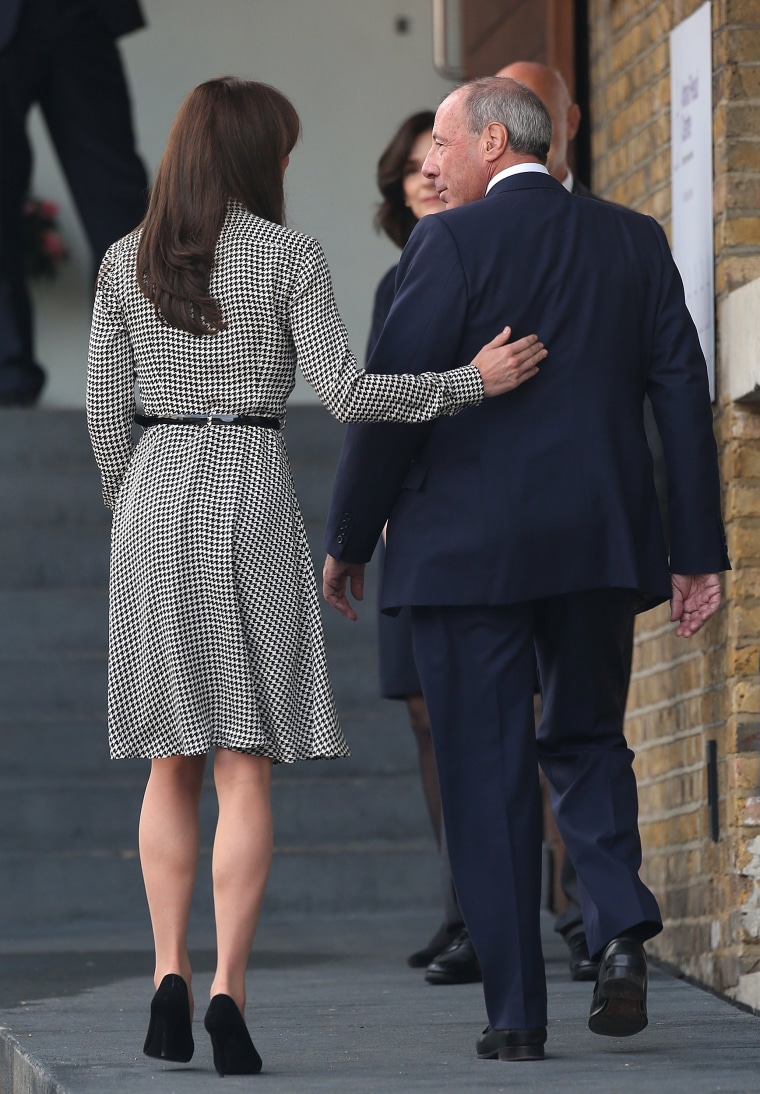 "The visit reflects The Duchess's interest in child mental health issues and the importance of early intervention and working with the whole family to provide children with in-school mental health services," Kensington Palace said in a statement.
The duchess also debuted a new outfit at the visit: a black-and-white houndstooth shirtdress by Ralph Lauren.