Scout's honor: Duchess Kate looks just as regal in a hoodie as she does in evening wear.
Dressed decidedly less formally than during her recent whirlwind trip to New York City, Kate joined a newly formed Beaver Scout Colony in London on Tuesday wearing an official i.Scout zip-up. Her visit supports the association's "Better Prepared" campaign, which aims to help disadvantaged communities across the UK.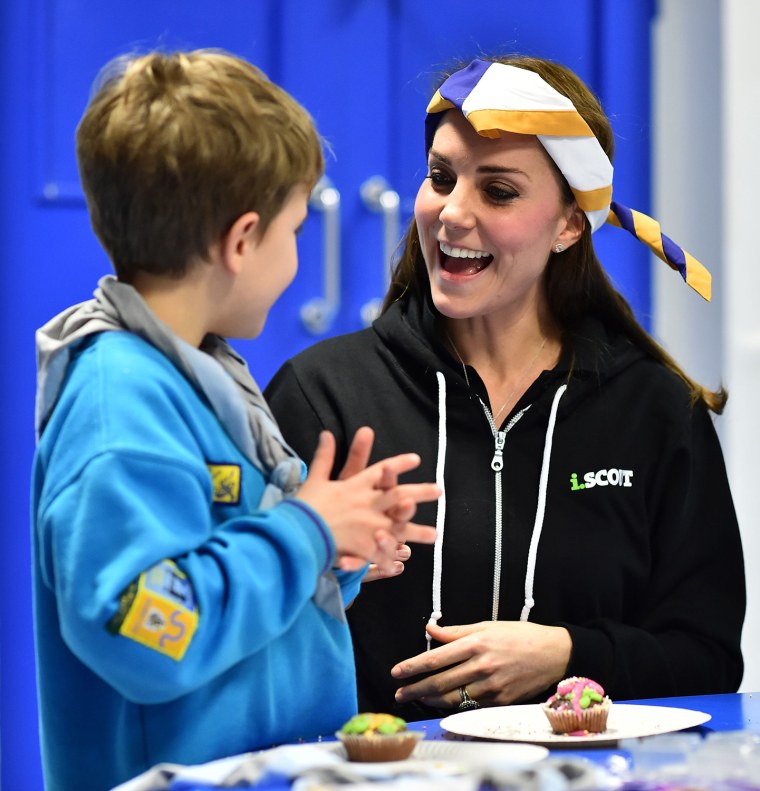 Kate participated with the children in various activities as they earned Disability Awareness Awards. She even tried to frost a cake while blindfolded and attempted to eat while wearing boxing gloves. Luckily, some Scouts were eager to help the Duchess!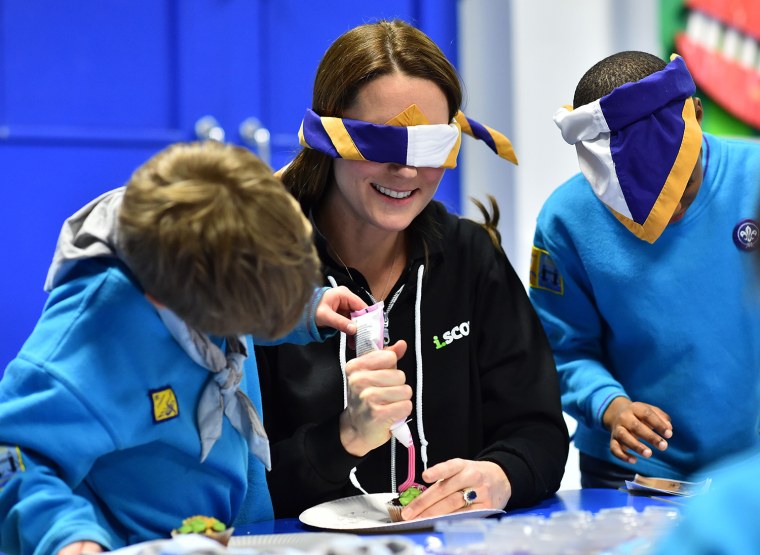 Once the assignments were complete, she personally awarded a badge to each child. As the Scouts later tweeted, it was an "unforgettable evening" for all those involved.