The Duke and Duchess of Cambridge proved they had the magic touch Friday at the official opening of London's Warner Bros. studio, where Prince Harry joined the royal muggles on a tour of the set of the Harry Potter movies.
The royal parents-to-be clearly appeared to enjoy themselves as they squared off in a magic duel, as captured in a Tweet picture by one fan.
Prince Harry then joined them in raising their wands along Diagon Alley.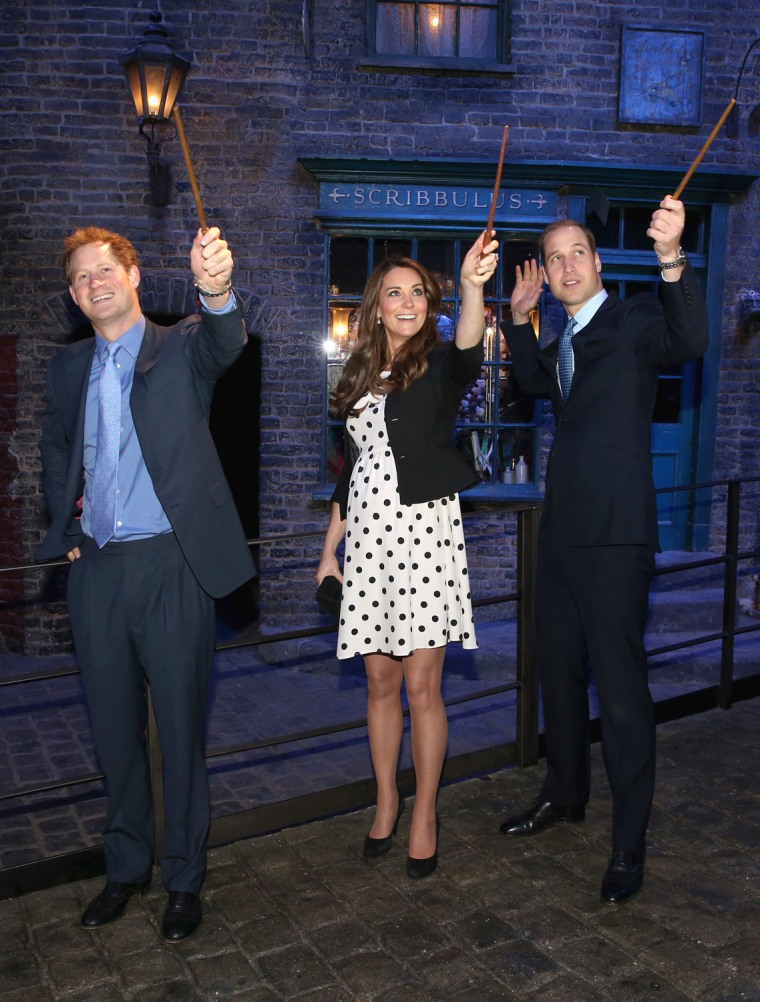 Kate, now about six months pregnant, didn't need any magic to have folks seeing spots during the tour. The Duchess wore a $76 black-and-white polka dot spring dress from Topshop that showed off her baby bump.

The trio also toured the studio's other movie sets, including the latest Batman movie. Harry especially seemed captivated by the costume worn by the Dark Knight.