Prince William assured teenagers there's no shame in taking time to figure out career goals, pointing out it took him "an awfully long time" to figure out what he wanted to do.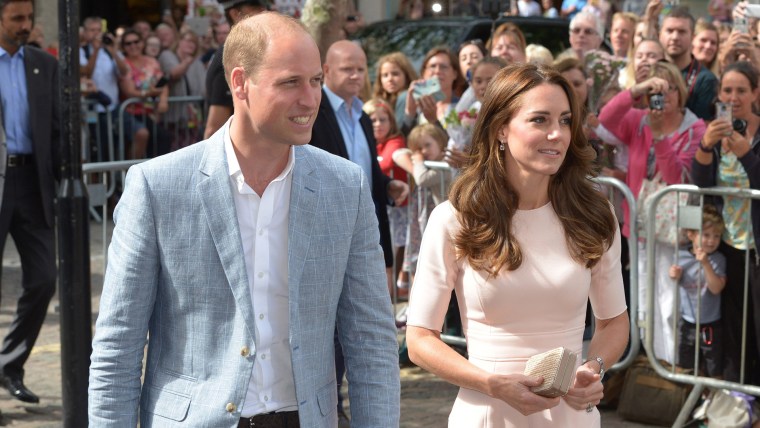 During a two-day visit to the English county of Cornwall, the prince and his wife, Kate, the Duchess of Cambridge, stopped by at a youth center to speak with volunteers, staff and teens from the community.
After listening to details about a program that helps youth build up their resumes, Kate asked the group: "Do any of you know what you would love to be? Do you have some aspirations?"
Her husband quickly reassured everyone they might not.
"It is totally cool not to have that by the way," said the prince, 34. "It took me an awfully long time to work out what I wanted to be."
Duchess Kate admitted it can be tough to narrow down all the options now available to people today.
"It is hard, isn't it, to pinpoint one thing? William is right. I found it difficult as well," she said.
Before visiting the youth center, the royal pair paid a visit to Truro Cathedral, where they signed slate tiles in support of a fundraiser to build a new roof for the church.
They also took a walk to meet with hundreds of well-wishers waiting to catch a glimpse. Among them, a retired teaching assistant who gave the prince a hug and a kiss and told him he looked like his mother, the late Princess Diana.
RELATED: New documentary looks at Princess Diana before she was a royal
"My mum was better looking," William responded.
The couple also got to tour Healey's Cyder's warehouse and production hall, where they sampled some of the facility's famous Rattler cider.
The duchess poured herself a pint, which she then turned over to her hubby.
The duke and duchess also hit the beach to visit The Wave Project, an organization that uses surfing as an activity to help reduce anxiety and improve mental well=being among children.
Follow Eun Kyung Kim on Twitter or Facebook.