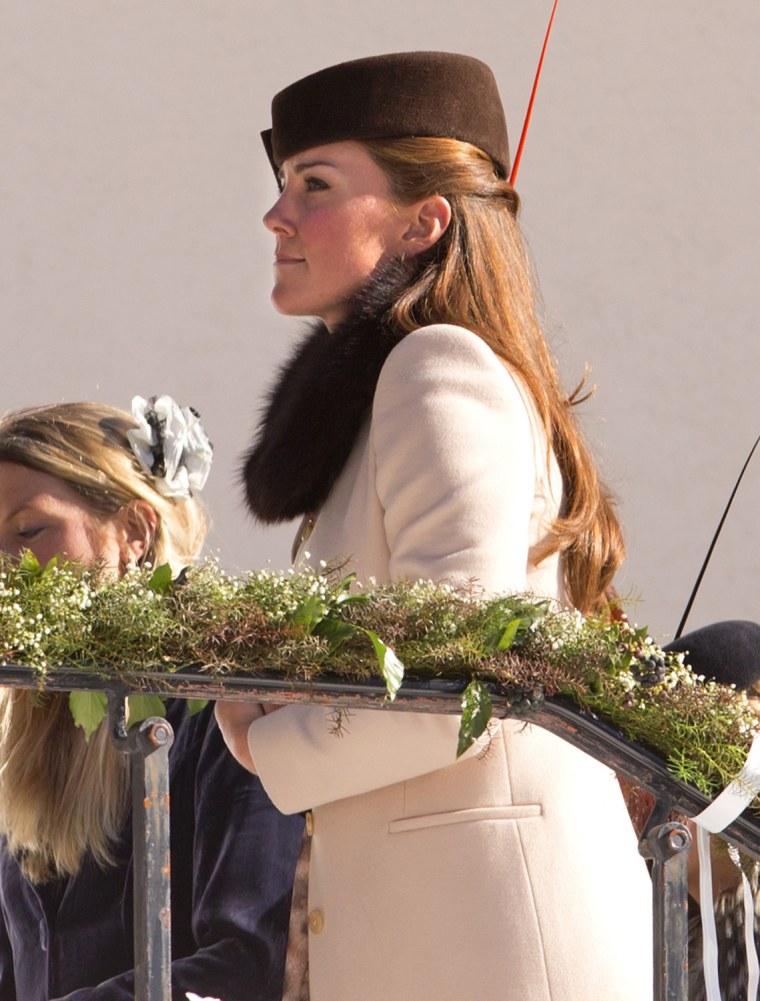 The Duke and Duchess of Cambridge bundled up for a trip to the Swiss Alps to attend the wedding of friends on Saturday, where the pregnant duchess threw confetti on the newlyweds and shared a laugh with Prince Harry.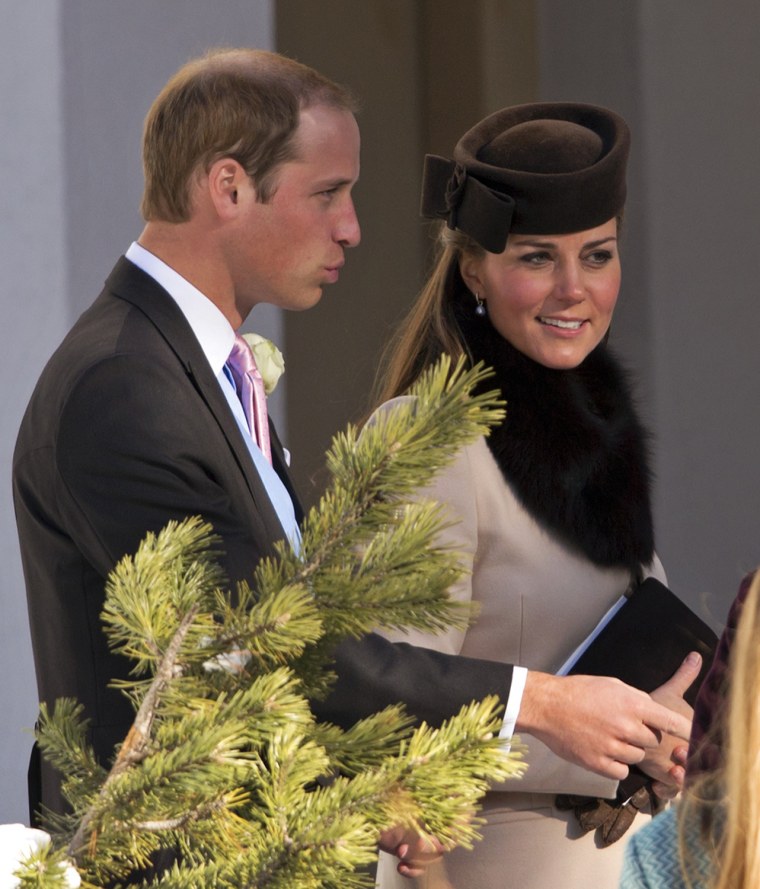 Prince William and Duchess Kate were at the upscale Arosa ski resort in Switzerland for the wedding of friends Mark Tomlinson, a professional polo player in England who has played polo with William and his brother Harry, and Laura Bechtolsheimer, who won a gold medal in dressage at the London Olympics last year.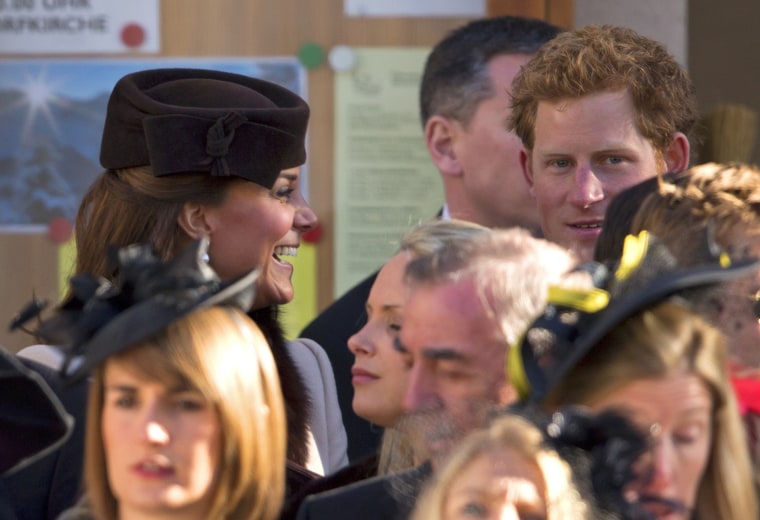 William sported a pink tie with his dark morning suit as he served as one of the ushers at the wedding, while the duchess was officially escorted by Prince Harry. The duchess wore a cream woolen coat with a brown pillbox hat, an Annoushka pearl necklace, and an Emmy clutch. The reception was held at a hotel owned by Betcholsheimer's billionaire grandfather, Karl-Heinz Kipp.
Read more:
Queen Elizabeth leaves the hospital
Prince William rescues stranded hikers at night via helicopter
Prince Harry dances with kids, wears teddy bear apron on Africa tour