A group of competitors preparing for an ultramarathon in Wales received a surprise on Friday when the Duchess of Cambridge, 31, made her first public appearance since the birth of Prince George.
Kate joined her husband, Prince William, to ceremonially start a round of the Ring O'Fire Ultramarathon on the island of Anglesey, where the royal couple currently lives. Her presence was a last-minute surprise, as there was no prior announcement that she would attend because it depended on how she was feeling and how the baby was doing, she told reporters. The baby remained home at their rented farmhouse as they greeted volunteers, runners and their families before the start of the event.  
Duchess Kate steps out for the first time since baby's birth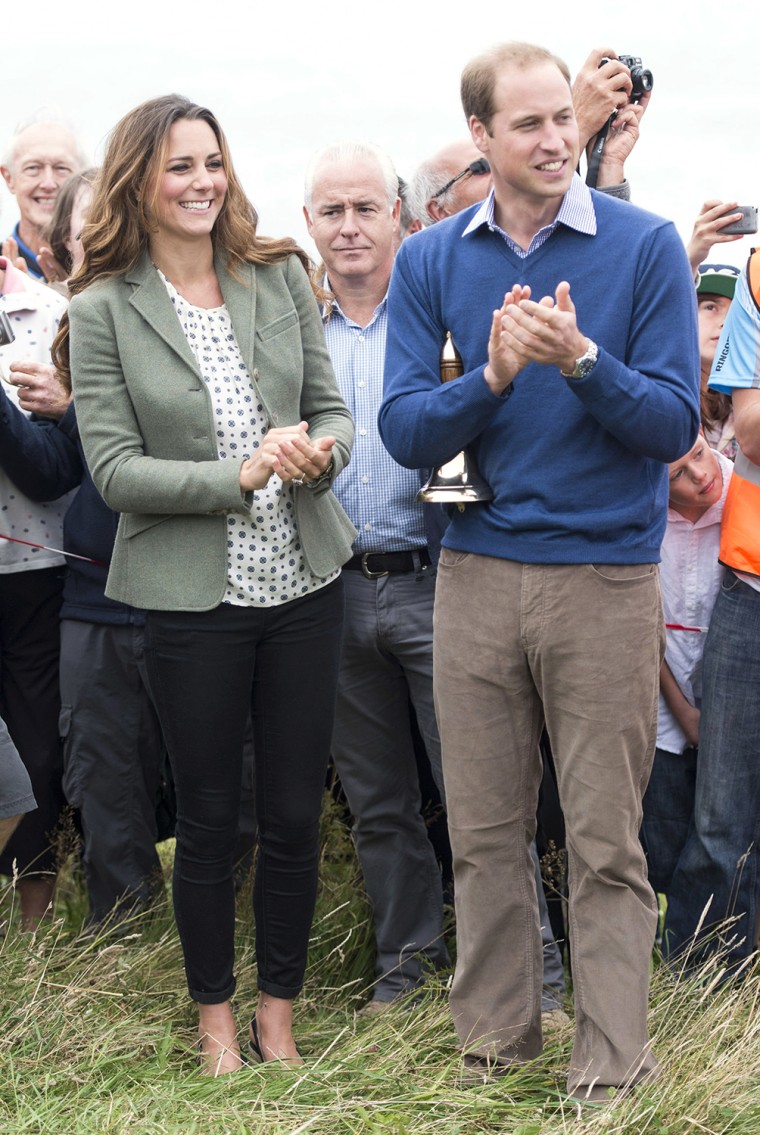 On Tuesday, Kate was spotted in public for the first time since showing off her new baby on the steps of St. Mary's hospital on July 23, a day after George's birth. She was photographed shopping at a local market in Anglesey, which has been the couple's home since 2009. They are reportedly moving to a Kensington Palace apartment in London next month. 
Will and Kate thank every baby well-wisher with a card
More photos of Kate on-the-go are sure to come, as she is due to attend an awards dinner for a wildlife conservation organization on Sept. 12, according to an ITV report. The public got a glimpse of the royal couple post-baby last week, when they released an intimate photograph of their family posing together in the garden of Kate's family home in Bucklebury, England.
Catherine, Duchess of Cambridge, wears everything from fancy hats to casual tank tops. See how Prince William's wife can easily go from a high society affair to shopping on the streets of London.