The Duchess of Cambridge revealed to volunteers Wednesday at a children's center that her second child will arrive "mid-to-end" of April, providing the first public confirmation of when the world can expect Britain's next royal heir.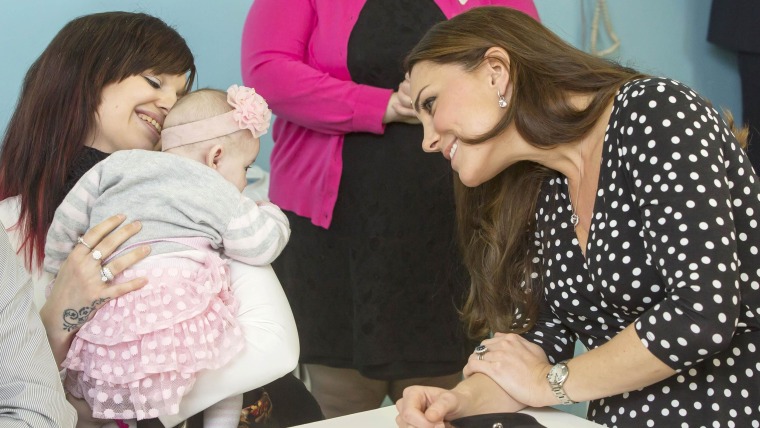 During a visit to the Brookhill Children's Centre, Duchess Kate spent time meeting with parents and workers. She also met with the center's numerous volunteers, including Christie Osborne, who complimented the duchess on her appearance and her "tiny little bump."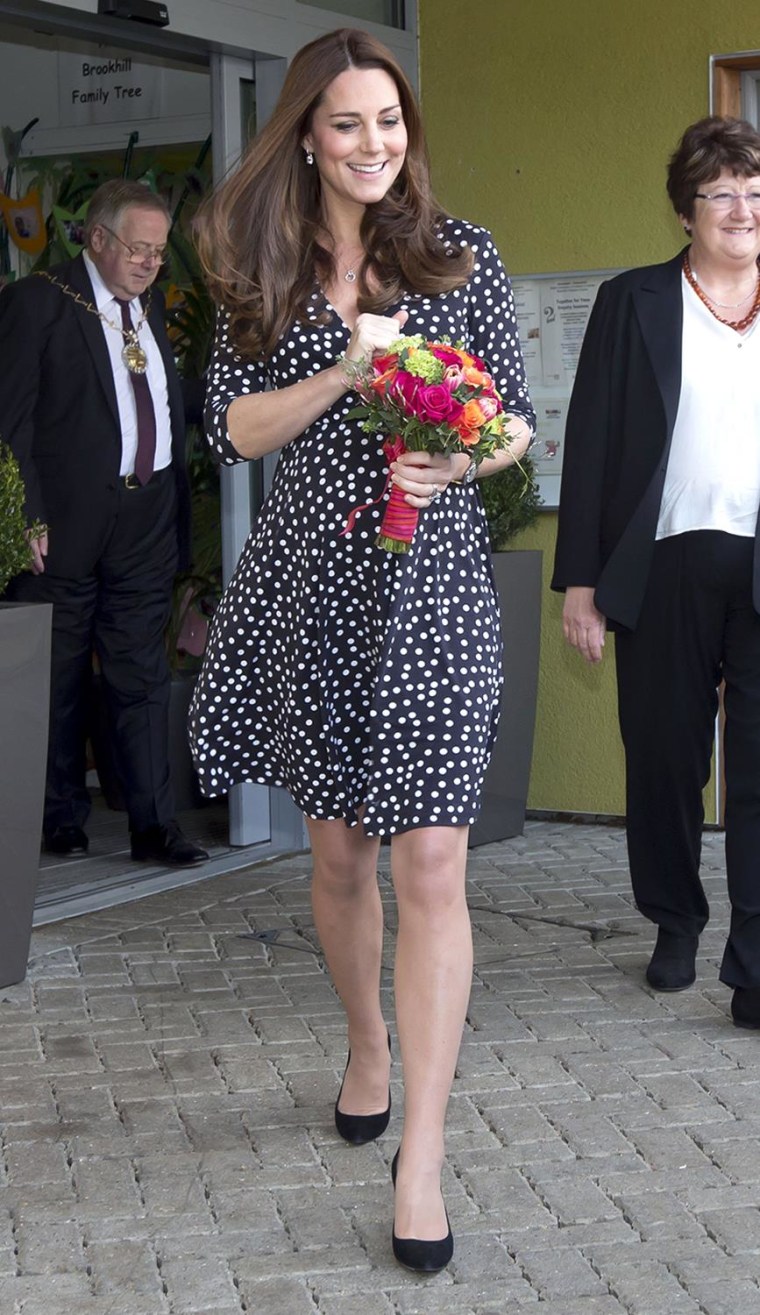 "I asked when her baby is due and she said mid-to-end of April," Osborne, 49, told the U.K.'s Press Association.
It was the first due date revelation by the royals since Kensington Palace confirmed last fall only that the duchess was expecting sometime in April. Kate did not reveal to charity workers whether she knew the gender of the baby.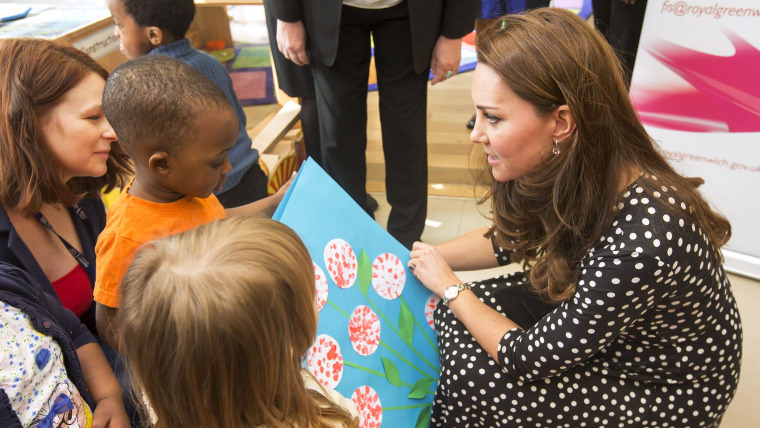 The duchess was showered with flowers and gifts during her visit, including a basket addressed to her first son, 19-month-old Prince George. She wore a dark polka dot ASOS maternity dress to the event, a bit reminiscent of another iconic polka dot frock of hers: the blue and white dress she wore leaving the hospital after giving birth to George. The ASOS dress she wore Wednesday, which sells for $63 on the label's website, has since sold out.
The children's center is run by the charity Home Start, which helps young struggling families.